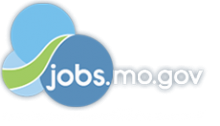 Job Information
SS&C Technologies

Entry Level Compliance Analyst

in

Kansas City

,

Missouri
The speed of technology. The influx of data. Shifting regulations. Increased customer expectations.
That's where you'll find SS&C, helping clients find opportunity in ever-changing and complex customer, business, and regulatory requirements. Mastering complexity is a constantly changing and evolving challenge – one that only a few people can embrace and thrive upon.
If you see your opportunity in complexity , then we are the right fit for you.
Job Description:
Role Overview:
Monitors regulations and researches tools to stay abreast of regulatory changes applicable to the company's industries. Analyzes and interprets new and modified regulations to determine applicability to multiple companies, business units, or products. Assists with ensuring the company's current internal technology and external product offerings remain in compliance with new or updated regulations once they are applied. Consults with various business groups and project teams to determine if system modifications are required to conform to new or updated regulations. Designs tax forms that are routine in nature and ensures the electronic media is compliant with guidelines. Serves as a consultant to the organization, our subsidiaries, affiliates, and external clients regarding compliance matters relatively routine in nature.
Responsibilities
Performs daily review of potential internal fraud reports and escalates items when necessary for resolution and/or next steps.

Reviews daily X-17F-1A worktype completed by Operations groups for Lost/Stolen/Recovered Certificates and may manually file information to SIC in accordance with regulatory standards. Provides feedback to processing group when necessary.

Interfaces with SIC to resolve discrepancies and to comply with SEC regulations. Prepares Lost/Stolen Certificates monthly exception report for Officers identifying SEC and corporate non-compliance.

Maintains unacceptable guarantee/guarantor rejects database and retains central file to meet SEC regulations. Provides feedback to processing group when necessary.

Monitor the internal group mailbox and performs analysis and research on potential fraudulent activity. Files Suspicious Activity Report (SAR) if applicable with the appropriate regulatory agency and notifies Relationship Manager accordingly.

May prepare monthly fraudulent activity analysis report and provides to senior management outlining potential loss exposure.

Performs regulatory projects as assigned by Compliance Manager/Officer and assists Compliance department as needed.
Qualifications
Working knowledge of IRS, SEC and/or State regulations/requirements

Thorough knowledge of mutual funds processing and transfer agency policies and procedures

Working knowledge of DST systems including TA2000, Bluezone 3270 and AWD required

Ability to communicate clearly and effectively, both verbally and in writing, in order to exchange information with management and various external entities and recommend/identify solutions.

Ability to execute assignments within established timeframes and quality standards, while responding to immediate needs.

Ability to collect, analyze, interpret and present data accurately and professionally

Ability to recommend solutions and procedures.

Ability to manage multiple tasks

Organization, attention to detail, problem solving sills, follow-through on issues pending resolution

Ability to work with highly confidential or sensitive information
Location:
Kansas City Missouri
SS&C is an equal opportunity employer and values a diverse and inclusive workplace. All qualified candidates will receive consideration for employment without regard to age, race, color, religion, genetic information, sex, sexual orientation, gender identity, national origin, disability status, protected veteran status, or any other characteristic protected by law. For more information about Equal Opportunity in the Workplace please click here (http://www.eeoc.gov/employers/upload/eeoc_self_print_poster.pdf) and here (https://www.eeoc.gov/employers/upload/eeoc_gina_supplement.pdf) . SS&C is committed to working with and providing reasonable accommodation to job applicants with disabilities. If you are a qualified individual with a disability and need an accommodation or accessibility assistance to complete the online application, please contact us at PeopleCenter@dstsystems.com for assistance.
SS&C is a global provider of investment and financial services and software for the financial services and healthcare industries. Named to Fortune 1000 list as top U.S. company based on revenue, SS&C is headquartered in Windsor, Connecticut and has 20,000+ employees in over 90 offices in 35 countries. Some 18,000 financial services and healthcare organizations, from the world's largest institutions to local firms, manage and account for their investments using SS&C's products and services.