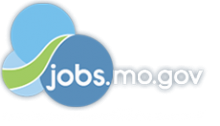 Job Information
Brillient

Electronic Records Management (ERM) Senior Analyst

in

Kansas City

,

Missouri
Job Descriptions:
Brillient Corporation is seeking an experienced ElectronicRecords Management (ERM) Senior Analyst to analyze and plan the digital transformation of a U.S. Government client's paper records. This position requires a person who is a current U.S. citizen.
Job Description: The independent consultant will support Brillient Corporation by working primarily at the U.S. Government client's location in the Washington DC Metro Area (WMA), while performing some work remotely. The consultant will plan digitization initiatives, orchestrate the implementation of approved initiatives, and make digitized data available to the client's enterprise. Responsibilities of the Electronic Records Management (ERM) Analyst will include (but not be limited to):
Work directly with U.S. Government clients to understand their objectives and survey the current state of their existing paper records.

Collaborate with U.S. Government and contractor personnel to formulate digitization strategies and plans, to include estimating the effort required to digitize client files.

Orchestrate, facilitate, and assist with the implementation of digitization plans that have been approved by U.S. Government clients.

Analyze U.S. Government clients' information needs for digitized data; their existing and planned organizational data strategy, enterprise architecture, and data repositories; and available enterprise content management systems to recommend optimal approaches to accessing the digitized data.
Required Experience:
EDUCATION REQUIREMENT:
Bachelor's degree in Data Science, Math, Operations Research, Information Technology, Computer Science, or similar field is preferred, but extensive records management and/or data management experience may be substituted for this education requirement.
EXPERIENCE REQUIREMENT:
Demonstrated experience with the life cycle of Federal Government records, to include knowledge of applicable laws, regulations, policies, and procedures.

Demonstrated experience with end-to-end digital transformation, to include preparation of documents for scanning, quality control of images, data validation, data storage, and destruction.

Demonstrated experience with data management concepts, to include Federal enterprise architectures, enterprise content management, database design, and metadata.

Experience with the Federal Government contracting process and/or with contracting documentation is desirable
CONTRACT SPECIFIED KNOWLEDGE, SKILLS, CERTIFICATION REQUIREMENTS:
Reasonable Accommodation Requests:
If you are an applicant with a disability that requires a reasonable accommodation to complete any part of the application process, or are limited in the ability—or unable to use—the online application system and need an alternative method for applying, you may contact 703-994-4232 and press #1 for Human Resources.
In order to address your request the following information is needed:
Name

The best method for contacting you back

The position title

Requisition/Job Number
Upon receipt of this information we will respond to you promptly to obtain more information about your request. Information related to existing profiles or applications will not be provided via this phone number.
EOE Minorities/Females/Protected Veterans/Disabled
Company Overview:
Established in 2003, Brillient Corporation (Brillient) is a Technology and Business Solutions firm that specializes in providing mission-critical, consulting and technical services, and program/project staffing. We base our fundamental service philosophy on understanding what matters to our clients, how it contributes to their mission success, and how we can deliver the maximum Return on Investment (ROI). On-time delivery, cost/schedule compliance, flexibility and responsiveness, quality of workmanship and client satisfaction are our imperatives - not goals.
Headquartered in Reston, VA, Brillient has over 500 employees deployed at client sites in nine (9) states across all four (4) Continental United States (CONUS) time zones (Virginia mid-Atlantic area, Missouri, California, Maryland, Texas, Pennsylvania, Alabama, Arkansas, and Washington, DC). Our capabilities include Financial and Administrative Support, Program/Project and Performance Management, Big Data Management (e.g., business intelligence and analytical support), Business Process Reengineering (BPR), Cloud Computing, Mobile Apps, Web and Applications Development, and Mission Support Services.
We have partnered with more than 22 Federal agencies over the past decade. Our clients list includes DHS (Transportation Security Administration (TSA), U.S. Citizenship and Immigration Services (USCIS) and United States Coast Guard (USCG)), SBA, Department of the Treasury (TREAS), Department of Justice (DOJ), Department of Interior (DOI), Department of Commerce (DOC), Department of Education (DoED), and Department of Energy (DOE). Teaming with Brillient means having a partner with an outstanding track record of quality deliverables, motivated high caliber personnel, and responsive customer service.
Keyword: Electronic Records Management (ERM) Senior Analyst
From: Brillient