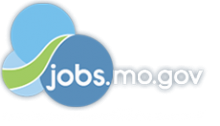 Job Information
Cornerstone Building Brands

Digital Marketing Manager

in

Kansas City

,

Missouri
Digital Marketing Manager
Kansas City, MO, USA Req #10113
Tuesday, June 8, 2021
Purpose/Goals
The Digital Marketing Manager is responsible for developing and championing the digital experience discipline across the Ply Gem Siding Business Unit. Primary responsibilities include working with our corporate Digital Marketing team to enact the business unit's strategies and digital tactics, and identifying and introducing emerging technology to drive awareness, demand, and sales of Ply Gem Siding products. Working in concert with the Siding Marketing Communications, Product Marketing, and Training teams, this role will manage the Ply Gem Siding websites, social media, SEO content, and the lead nurturing process and content.
Responsibilities
Responsible and accountable for all Siding digital marketing initiatives.

Provide strategic and tactical guidance to the BU on how to most effectively and productively use our digital tools to grow brand awareness and preference, drive demand, and support sales.

Execute day-to-day digital activities, managing vendor partners when required, including Siding website updates, social media post content development, SEO strategy and tactics, system integrations, email campaigns, and digital lead generation and nurturing activities.

Guide the creation of engaging, effective campaign assets for multi-channel digital marketing programs including landing pages, banner ads, product marketing and social media assets.

Provide advisement for pay-per-click, retargeting, display advertising and affiliate marketing campaigns.

Drive and project manage tactical digital planning including creating and executing against project timelines and milestones.

Create online marketing campaigns and email strategies to include the development of valuable content/creative assets, promotional strategy, segmentation of email database, A/B testing, campaign quality and reporting of the results.

Monitor and analyze online initiatives, consumer behavior, customer satisfaction and Google Analytics data to drive improvement in traffic, lead generation, referrals, funnel conversion, engagement, segmentation, SEO, content, revenue, and product optimization.

Gather information about the competitive landscape and industry trends.

Generate creative digital marketing initiatives, new promotional ideas and ground breaking approaches to communicate with our consumer audience.

Lead social and influencer marketing to drive positive awareness, media coverage, and WOM (word of mouth) among key influencers, analysts, and the media through media and social channels.

Establish, maintain, and hit digital marketing budget targets.

Performs other duties as assigned.

Education

Bachelor's degree in Marketing or related discipline required, advance degree a plus.

Experience

Five years of experience required in digital marketing communications and strategy.

Must have proven experience in effective integrated digital marketing campaigns that metric well against goals.

Must have CRM experience with Microsoft Dynamics or Salesforce, Email marketing, SEO/SEM, ecommerce marketing a plus.

2+ years of hands on experience in B2B and B2C digital marketing management, including an in-depth understanding of digital trends, website performance (e.g. Google Analytics), email marketing, ad serving platforms (e.g. Ad Words, Amazon PPC, Google Shopping), audience segmentation, social platforms (e.g. Facebook), competitive analysis and user experience.

Proven track record with A/B or multivariate testing.

Passionate about emerging interactive trends. Ability to give creative direction, organized, eye for detail and project management skills required.

Skills/Abilities

Must be able to effectively navigate across multiple teams, be highly collaborative and operate within an extended geography of US and Canada and engage and rally organization around communication/marketing innovation.

Solid interpersonal skills with the ability to form quick relationships are required.

Must have the ability to manage multiple priorities and adjust or adapt as necessary.

Should be able to demonstrate metrics and show return on investment for digital marketing communication initiatives.

Must excel at managing multiple projects, able to perform under pressure, can turn around projects quickly and perform well under tight deadlines, inspire colleagues, and is results driven with the ability to make an impact.

Other

Must be willing to travel 10%

Cornerstone Building Brands is the largest manufacturer of exterior building products in North America. Our comprehensive portfolio spans the breadth of the residential and commercial markets, while our expansive footprint enables us to serve customers and communities across North America. Our relentless focus on excellence combined with our ongoing commitment to innovation and R&D has driven us to become the #1 manufacturer of windows, vinyl siding, insulated metal panels, metal roofing and wall systems, and metal accessories. We believe every building we create, and every part of that building, positively contributes to communities where people live, work and play.

Cornerstone Building Brands is an equal opportunity employer and does not discriminate against any employee or applicant for employment because of age, race, religion, color, protected veteran status, disability, sex, gender identity, sexual orientation or national origin. Must be at least 18 years of age to apply.
Notice of Recruitment Fraud
We have been made aware of multiple scams whereby unauthorized individuals are using Cornerstone Building Brand's name and logo to solicit potential job-seekers for employment. In some cases, job-seekers are being contacted directly, both by phone and e-mail. In other instances, these unauthorized individuals are placing advertisements for fake positions with both legitimate websites and fabricated ones. These individuals are typically promising high-paying jobs with the requirement that the job-seeker send money to pay for things such as visa applications or processing fees. Please be advised that Cornerstone Building Brands will never ask potential job-seekers for any sort of advance payment or bank account information as part of the recruiting or hiring process.
Other details
Job Family Marketing

Pay Type Salary
Apply Now