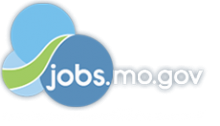 Job Information
Logical Position

Digital Marketing Inside Sales Remote (Entry-Level)

in

Kansas City

,

Missouri
* This is a Remote/Work from Home position. All candidates considered must reside in the Kansas City Area*
WHO WE ARE
At Logical Position, we?re on a mission to help businesses grow. With over a dozen locations across the U.S., we?re one of the fastest growing digital marketing agencies in the country. And we love what we do! We?re consistently ranked as one of the Best Places to work, and we won the 2020 Torch Award for Ethics from the Better Business Bureau. If you?ve got the tenacity and determination to succeed, we?re looking for you!
QUESTIONS FOR YOU
Do you have the tenacity, resolve, and competitive edge for sales? You need to make 50-60 cold calls per day to engage business owners and marketing leaders about our services.

Can you?build positive relationships? We use a transparent, consultative approach with our clients, and have an industry reputation of integrity. Quickly building rapport with busy professionals and introducing them to our services are essential for success.

Are you a quick, eager learner? Our successful team members squeeze everything they can from our advanced training programs. Additionally, we work in positive, upbeat teams that collaborate and lift each other up.

Are you internet savvy? What works today may not work a month from now. Staying up to date with digital marketing trends and cutting-edge technologies will equip you with the best solutions to provide our clients.
WHAT YOU BRING
Strong interpersonal skills

Ability to work within a team and interact with business owners

A year or two of relevant experience

Cold calling enthusiasm!

Proficient computer skills

Strong multi-tasking abilities

Bachelor's degree preferred, but not required?
WHAT WE BRING
A full-time position (7:00 AM to 3:30 PM) that includes an hourly base (no draw), uncapped commissions, and bonuses

A rapidly growing company with a dynamic, positive culture

Paid?time off for?vacation, personal time, and illness (PTO)

Paid?time off?to volunteer?in your community?(VTO)

Comprehensive healthcare?insurance?including?health, vision, and dental?coverage to?cater to the diverse needs of employees and their families

Paid medical maternity related leave and paid parental bonding leave?

Paid holidays

401 (k) match after a year of employment

Discounted legal and mental health services

Access to the employee swag store and client partnership benefits
All candidates must be eligible to work in the United States without visa sponsorship.
All offers of employment at Logical Position are contingent upon clear results of a thorough background check. Background checks will be conducted on all candidates once a contingent offer has been accepted.
---
Due to the COVID-19 pandemic, Logical Position
currently allows all employees to work from home.
* IMPORTANT NOTE *
Consistent, reliable internet connection is required for all fully remote positions and for all positions during the COVID-19 work from home period. Wired or wireless minimum internet speed connection of download: 25Mbps and upload 5Mbps. Internet speeds can often be improved by contacting your internet service provider.
---
Logical Position is proud to provide equal employment opportunities to all employees and applicants for employment and prohibits discrimination and harassment of any type without regard to race, color, religion, age, sex, national origin, disability status, genetics, protected veteran status, sexual orientation, gender identity or expression, or any other characteristic protected by federal, state or local laws.
Applicants have rights under Federal Employment Laws:
Family and Medical Leave Act (FMLA) (https://www.dol.gov/whd/regs/compliance/posters/fmlaen.pdf)
Equal Employment Opportunity (EEO)
Employee Polygraph Protection Act (EPPA) (https://www.dol.gov/whd/regs/compliance/posters/eppac.pdf)
E-Verify Participation
Right to Work (https://www.e-verify.gov/sites/default/files/everify/posters/IER_RighttoWorkPoster.pdf)
Colorado Anti-Discrimination