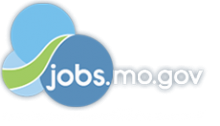 Job Information
Evergy, Inc.

Data Analytics and Automation Auditor (Sr/Lead)

in

Kansas City

,

Missouri
Description
SUMMARY OF JOB RESPONSIBILITIES AND REQUIREMENTS
JOB TITLE: Senior/Lead Data Auditor
REQUISITION ID: COR0010
DEPARTMENT: Audit Services - Kansas City Headquarters or Topeka General Office
LOCATION: Kansas City, MO
Topeka, KS
PAY RANGE: Senior Data Auditor: $72,000 - $96,000
Lead Data Auditor: $84,800 - $113,000
Scheduled Work Hours: Monday - Friday, 8:00 a.m. - 5:00 p.m. (Other hours as required, some flexibility in schedule)
Summary of Primary Duties and Responsibilities:
This position will drive the use of Robotic Process Automation (RPA) and analytics technologies within the Audit Services department and will provide oversight and assurance of the company's RPA and analytics initiatives. This includes providing targeted, objective assurance and insight relative to Company governance, risk management and control practices. This position will contribute to Evergy's goal to simplify the way in which we do business by combining RPA and analytics to digitize manual tasks that ultimately improve processing accuracy, speed, consistency and reliability. A key responsibility for this position is building effective working relationships.
Duties and Responsibilities:
Help develop standards and best practices for RPA including governance, operating model and solutions.

Assess feasibility for internal automation/analytics opportunities, including developing cost-benefit analyses and prioritizing opportunities.

Design, develop, and test solutions to automate internal processes through RPA using programming languages and available platforms to deliver operational efficiencies.

Problem-solve issues that arise in day-to-day use of automation/analytics processes and provide timely responses and solutions as required

Maintain and enhance working relationships throughout the organization by providing clear, concise, accurate and responsive information in a timely manner. Foster an environment of teamwork and high-quality customer service.

Lead the evaluation of risks for Evergy and its subsidiaries by assessing the business, operating and control risks associated with the use of RPA and analytics technologies.

Review and evaluate internal controls in company use of analytics/automation areas and make recommendations for improvements to strengthen controls. When necessary, verify compliance with SOX requirements by working closely with appropriate management.

Coordinate and direct internal and external staff resources to ensure completion of audit projects on schedule and within budget and to identify ways to improve the operational performance of the Company.

Develop/Review audit workpapers, ensuring documentation is accurate, complete and supports findings, and is in accordance with professional standards (e.g., ISACA, IIA, GAAS).

Prepare audit reports for senior management and the Audit Committee of the Board, including detailed audit observations, conclusions and recommendations.
Qualifications
Education and Experience Requirements:
Bachelor's degree in information technology, business, accounting, engineering, finance or related discipline is required.

MBA or certification (CPA, CIA, CISA, or other relevant certification) or equivalent experience.

Minimum of five (5) years of analytics/automation experience, with audit experience preferred. Senior / Lead level will be determined based on experience.

Prior experience designing, developing and implementing automation techniques (e.g., RPA/IPA) is highly preferred. Hands on experience on with RPA tools and cognitive platforms such as WorkFusion, UiPath, BluePrism, Automation Anywhere, etc. preferred.

Exposure to improvement methodologies like Lean or Six-Sigma is a plus.

Utility business operations or utility internal audit experience preferred.
Skills, Knowledge, and Abilities Required:
Initiative and self-reliance with ability to self-prioritize multiple projects and strict deadlines while maintaining high-quality performance under pressure.

Project management skills and the ability to coordinate timelines and checklists.

Excellent verbal and written communication skills.

Attention to details, applying problem solving, analytical and root cause identification skills.

Must possess strong leadership abilities and interpersonal skills.

Ability to build partnering relationships and communicate with individuals at all levels of the Company.

Proven ability to lead audits.

Experience with creating business process workflow diagrams and procedural documentation.

Ability to participate constructively in work teams to facilitate and implement improvements to internal practices.

Ability to assimilate disparate information (structured data, unstructured data, log files, error messages etc.).

Knowledge of IIA standards preferred.

Knowledge of COBIT and Sarbanes-Oxley Act requirements and knowledge of systems, security standards, business process risks and related internal controls preferred.
Licenses, Certifications, Bonding, and/or Testing Required: None
Working Conditions: Normal office working conditions.
Evergy has a clear mission – To empower a better future. Evergy chooses to live this mission by valuing People First. We know to accomplish becoming the most innovative and reliable energy company, we need a team with a variety of backgrounds, perspectives and skills. So, our goal is to be a diverse workforce that is representative of the communities we serve. We are committed to celebrating diversity and building a team where everyone – regardless of race, color, religion, gender, gender identity or expression, sexual orientation, national origin, genetics, disability, age, or veteran status – has a voice and can bring their best every day. We know that the more diverse and inclusive we are, the better we will be. Evergy is proud to be an equal opportunity workplace and is an affirmative action employer.
Disclaimer: The above information has been designed to indicate the general nature and level of work performed by employees within this classification. It is not designed to contain or be interpreted as a comprehensive inventory of all duties, responsibilities, and qualifications required of employees assigned to this job.
Shift Standard
Job Field: Internal Audit/Corporate Compliance
Req ID: COR0010