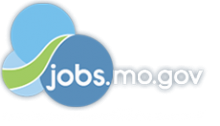 Job Information
H&R Block

Corporate Counsel

in

KANSAS CITY

,

Missouri
368418BR
Title:
Corporate Counsel
What you'll do... :
Work independently to provide legal advice to H&R Block, Inc. and its subsidiaries on a variety of complex legal issues. Facilitate projects with strategic impact.
Coordinating efforts with internal clients as well as other internal and external attorneys, independently provide legal advice regarding complex issues in connection with the Company's operations, governance, and strategic initiatives on a broad range of topics as further described below.

Lead the internal legal support of the Company's Acquisitions & Development program by advising the internal operations team on legal and business issues that arise during transactions, negotiating purchase agreements and related transaction documents with counterparties and their legal counsel, recommending revisions to such agreements based on Company needs, assisting with transaction due diligence efforts, and participating in post-closing integration activities and post-closing disputes.

Working closely with the Vice President and Deputy General Counsel, General Counsel and Chief Administrative Officer, and other Company executives, including the Chief Strategy & Development Officer and Director of Corporate Development, provide legal support to senior officers and the board of directors on mergers and acquisition transactions, strategic initiatives and other corporate transactions.

Help enable the success of the Company's finance department by providing legal advice on a wide variety of treasury, corporate tax, accounting, and audit-related activities.

Serve as a department subject matter expert on matters related to domestic and international governance structure, certain financing activities, and a variety of strategic initiatives that arise from time to time.

As necessary, assist with the preparation of the Company's public securities disclosure documents and public financing-related matters.

Monitor and advise management throughout the Company on applicable laws, rules and regulations related to a wide range of legal and governance matters affecting public corporations, including state corporation law, SEC and NYSE issues and regulations, and other similar issues.

Manage outside counsel regarding tactical work on strategic transactions.

Some domestic or international travel may be required.

Other duties as assigned.
Job ID:
368418BR
Address1:
ONE H&R BLOCK WAY
City:
KANSAS CITY
State:
Missouri
About H&R Block... :
We're here to live our purpose—to provide help and inspire confidence in our clients and communities everywhere. We take our work personally, because we know what it represents: Families and homes. Livelihoods and lives.
We've been true to that purpose since brothers Henry and Richard Bloch founded our company in 1955. Since then, we've grown to approximately 12,000 tax offices throughout the United States and around the world. When you join our team, you'll add to the momentum of a forward-thinking company—one that defined an industry and is now leading its transformation.
Employee Type:
Regular
It would be even better if you also had... :
Significant experience providing legal advice on complex matters related to legal and organizational enterprise structure and domestic and international tax matters, involving both domestic and international subsidiaries.

Significant experience working on complex mergers, divestitures, acquisitions and other corporate transactions involving sophisticated counterparties and external service providers.

Significant experience working with and providing legal advice to senior executives and subsidiary or parent-company boards of directors.
What you'll bring to the team... :
Juris Doctorate degree plus license to practice law in one or more states. A current member of the Missouri Bar or an ability to become a member of the Missouri Bar within six months.
Demonstrated analytical and problem-solving skills.

Ability to plan and coordinate multiple projects and work initiatives at the same time. Five to ten years of corporate legal experience at a large law firm or corporate legal department.

Effective oral, written and interpersonal communication skills. Strong presentation skills necessary to communicate and persuade a wide range of audiences.

Effective negotiation skills and sufficient interpersonal gravitas to lead negotiations

Experience dealing with clients and external constituencies.

Ability to spot issues and recommend effective solutions.

Demonstrated creativity in resolution of complex disputes.

Strong business acumen and an eagerness to partner with internal business colleagues to solve business issues.

A positive attitude, a collegial approach to client interaction, and an instinct to go "above and beyond" in order to achieve the optimal outcome for the Company.
Posting Title:
Corporate Counsel
Job Family:
Counsel