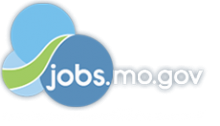 Truman Medical Centers

Corporate Coding Manager - Internal Audit (8:00am-4:30pm M-F)

in

Kansas City

,

Missouri
Corporate Coding Manager - Internal Audit (8:00am-4:30pm M-F)
Tracking Code
13453-124
Job Description
Truman Medical Centers, a two-hospital, 600-bed, not-for-profit healthcare system, is the largest and most comprehensive safety net healthcare provider in Jackson County and Kansas City, Mo. TMC serves as the pri­mary teaching hospital for the University of Missouri-Kansas City Schools of Medicine, Nursing, Dentistry and Pharmacy.
Our Hospital Hill campus is located in the UMKC Health Sciences District: a premier academic health district engaging in cutting-edge biomedical research and entrepreneurship, delivering state-of-the science health care, and educating the next generation of health care professionals. Recognized as a critical area resource for advanced specialized healthcare, TMC is constantly working to deliver the best pos­sible medical care for our patients. Quality, innovation, team­work and attention to detail are at the heart of all we do. TMC's tagline is: "Better. For Everyone." It is a simple state­ment, but it has profound significance. It is what we stand for, it is the focus of our work, and it is our promise to our patients.
Applies advanced coding knowledge and experience to serve as manager of the Corporate Compliance department. Provides coding and compliance services to successfully achieve the goals of the hospital and the Annual Compliance Audit Plan. Identify risks by conducting ongoing auditing and monitoring of coding and reimbursement activity; investigate Corporate Compliance Hot Lines calls; and verifies compliance with laws, regulations and policies. Reports to and assists the Director, Corporate Compliance & Audit Services, with various administrative activities, department operations, auditing services quality, and adherence to compliance standards and TMC policies.Provide guidance to TMC staff in implementing recommendations and sound compliance practices.
Required Skills
An Associate or Bachelor Degree in Health Information Management.

A minimum of five (5) years of coding experience in an acute care setting

Registered Health Information Technologist (RHIT),Registered Health Information Management Administrator (RHIA),Certified Coding Specialist (CCS), Certified Professional Coder (CPC)

Have advanced knowledge of coding classification systems, ICD-9-CM/ICD-10 nomenclature, CPT-4 and HCPCS nomenclature, coding rules guidelines and proper sequencing to analyze medical records and reimbursement

Ability to plan and perform operational, coding and compliance audits with a minimum of supervision

Possess advanced coding and auditing skills and knowledge of compliance standards; quickly become familiar with information technology in use at TMC

Excellent written and oral communication skills, and be able to work and communicate effectively with all levels of management

Ability to exercise sound independent judgment

Some supervisory or lead auditor experience is required

Experience coding for an academic medical center preferred

Experience using the following applications is desirable: Word, Excel, Access, PowerPoint, and Cerner preferred
Job Location
Hospital Hill-Kansas City, Missouri, United States
Position Type
Full-Time/Regular
Shift Schedule
8:00AM - 4:30PM