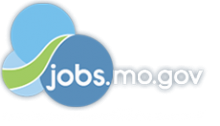 Job Information
Federal Reserve Bank

Consumer Compliance Examiner

in

Kansas City

,

Missouri
Job Summary:
The Federal Reserve Bank of Kansas City is seeking a commissioned consumer compliance examiner. In this challenging and rewarding career opportunity as an examiner, individuals will assess the adequacy of state member bank compliance management programs, evaluate compliance with federal consumer protection laws and regulations, and ensure banks meet the credit needs of the communities they serve.
Key Activities:
Some of the primary responsibilities associated with this position will include:
Participating on and/or leading supervisory assignments for both non-problematic and problematic financial institutions, including: assessment of compliance with consumer laws and regulations; evaluation of compliance risk within banking organizations; and analysis of financial data;
Preparing written reports or other correspondence to communicate findings and matters of supervisory/policy interest to executive-level management and boards of directors;
Representing the Reserve Bank's official position in meetings with executive-level management and boards of directors of supervised institutions to communicate and provide support for supervisory conclusions; and
Training and serving as a resource for less experienced staff on technical or complex supervisory concepts and examination leadership roles.
Qualifications:
4 years of direct relevant experience;
Active or dormant examiner commission, or equivalent industry-recognized certifications;
Bachelor's degree with emphasis in an applicable field, or equivalent work experience;
Understanding of the banking industry and economic conditions; and
Position may require travel for extended periods of time of up to 50 percent.
Certain eligibility requirements apply. Follow us on LinkedIn, Twitter, and our YouTube channel - Kansas City Fed.We [/Federal Reserve Bank of Kansas City/] are committed to building a diverse workplace, and are continually striving to achieve this goal. As such, we provide equal employment opportunities regardless of race, color, religion, sex, gender identity and/or expression, national origin, age, disability, sexual orientation, or genetic information.
Organization: *Federal Reserve Bank of Kansas City
Title: Consumer Compliance Examiner
Location: MO-Kansas City
Requisition ID: 267884
Other Locations: CO-Denver, NE-Omaha