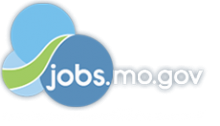 Job Information
unc health

Compliance & Oversight Spec-CB

in

Kansas City

,

Missouri
Be part of something more.
A majority of our time is spent "at work." We believe that time most meaningful when it's spent around people who care about you and who challenge you. We hire people who know how to make good decisions, because we won't be constantly looking over your shoulder—you'll be empowered to do what's right for our customers. Most importantly, we're a partner. We partner with our associates to help them thrive personally and professionally. We partner with our communities and the organizations that support them. And, we partner with our customers to create an experience they won't find elsewhere.
Are you ready to be part of something more?
You're more than a means to an end—a way to help us meet the bottom line. UMB isn't comprised of workers, but of people who care about their work, one another and their community. Expect more than the status quo. At UMB, you can expect more heart . You'll be valued for exactly who you are and encouraged to support causes you care about. Expect more trust . We want you to do the right thing, no matter what. And, expect more opportunity . UMBers are known for having multiple careers here and having their voices heard.
UMB Personal Banking and Consumer Services offers financial solutions to clients, who value an individualized relationship and advisory experience. For more than a century, we've invested in our people as a resource who can help clients achieve their unique financial and lifestyle goals. The backbone of our Consumer Services is our Consumer Operations team- they are the ones that create processes for our branches and review those processes to ensure we are meeting federal regulations and guidelines all while still providing exceptional customer service to our clients.
The Compliance and Oversight Specialist is responsible for the development and oversight of Consumer First Line of Defense policies and procedures. The position will report to the Director of Compliance and Oversight, documenting current practices, identifying gaps in oversight and/or procedures and working with the line of business and Corporate Compliance on remediation of identified gaps.
The Compliance & Oversight team is comprised of a group of associates that are very hard working and are passionate about protecting the bank while providing support to our branches. At UMB, we want to be everything to our clients and the Compliance and Oversight Specialist team does just that by ensuring UMB's consumer operations function seamlessly and in a way that protects our client's financial needs.
How you'll spend your time:
Completing and updating first line of defense matrices, including documenting oversight activities and processes, identifying owners and documenting gaps. This will involve working with numerous operational units within the Bank.

Identifying gaps in oversight, develop, document and oversee remediation.

Performing and documenting quality assurance testing for critical policies and procedures identified in the matrices.

Producing procedures for all quality assurance tests.

As new products or systems are rolled out, developing quality assurance procedures to ensure systems are working as intended.

Will work closely with Corporate Compliance, Consumer Operations, the Bank Product Group and Corporate Audit Services.

Cross-training on functions performed by the Consumer Banking- Compliance & Oversight department.

Documenting procedures for the lending and/ or deposits processes for the Consumer Line of Business.

Evaluating audit requests for Operational Dashboards to include Lending and Deposits tasks.
We're excited to talk with you if:
Have a bachelor's degree or equivalent in Accounting, Finance or Business Administration or equivalent work experience

Have one-year experience in audit, compliance, internal control development or risk management

Have three years banking experience
UMB and its affiliates are committed to inclusion and diversity and provide employment opportunities to all employees and applicants for employment without regard to race, color, religion, sex (including gender, pregnancy, sexual orientation, and gender identity), national origin, age, disability, military service, veteran status, genetic information, or any other status protected by applicable federal, state, or local law. If you need accommodation for any part of the employment process because of a disability, please send an e-mail to talentacquisition@umb.com or call 816-860-7972 to let us know the nature of your request.
Who we are
We are more than a company. We are advisors, consultants, problem solvers, friends, community members, experts, and we are here to help you make the best of every moment with a financial foundation that can help you succeed.