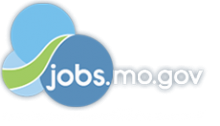 Job Information
Commerce Bank

Commercial Strategies Analyst

in

Kansas City

,

Missouri
About Working at Commerce
Wouldn't it be great to build your career at a bank that's known for helping people with their financial challenges? That's exactly what you'd be doing when you join the team at Commerce Bank. We're looking for teammates who are ready to do whatever it takes to help our customers with their everyday financial needs. You'd be helping yourself too, because Commerce has a tradition of recognizing and rewarding team members for their talent, skills and contributions.
No wonder we've been an industry leader for over 150 years and have developed a reputation as a great place to work in the financial services world. If you'd like to be a part of a team and culture that is respected by its peers and in your community, we should talk. We're always looking for the best and brightest.
Job Category:
Grade 09
---
Location: 1000 Walnut St, Kansas City, Missouri 64106
---
Job Expectations:
About This JobAs a Commercial Strategies Analyst, you will support the Commercial Line of Business throughout Commerce Bank's footprint. You will have a high level of visibility within the organization including frequent interaction with the Commercial CEO, Senior Vice Presidents and senior level executives, including those in our fastest growing markets. You will need to be strategic, communicate effectively, and be up for anything. On a typical day, you'll find yourself building relationships internally and cross functionally throughout the organization. Although every day can vary, you will spend a majority of your time identifying and staying up to date on key initiatives and key performance indicators, preparing deliverables to include in the comprehensive Commercial and Commercial Payments strategic plans, and helping our executives relay the strategic goals of the Commercial segment. Collaborating with your internal business partners, being a team player and partnering on many other various projects will be key to your success. You will also serve as project manager for the annual Commercial Sales Conference (virtual or in person), interpret and make recommendations based on industry data and surveys, and be ready to tackle other projects that may come your way, including helping out on the Paycheck Protection Program. The right person will be a driver and a listener. They are confident and understand the power of collaboration. They know how to be creative when finding solutions to our needs and finding ways to make things happen.Work Schedule: Monday-Friday, 8:00AM-5:00PMKnowledge, Skills & Abilities• Excellent communication behaviors (verbal and written), interpersonal negotiating and influencing skills are necessary, including presentation and public speaking skills • Product development and project management aptitudes exhibited in prior professional experience• Foundational understanding of the banking industry and commercial lending • Motivated and organized self-starter with strong attention to detail and the ability to manage multiple priorities• Inquisitive, agile and strong team player with excellent written, verbal and interpersonal communication skills• Ability to remain adaptable and resilient to all situations with an optimistic outlook and cast a positive shadow that is aligned with our culture and Core Values• Intermediate level proficiency with Microsoft Word, Excel and OutlookEducation & Experience• 3-5 years professional experience or equivalent combination of education and experience required
Time Type:
Full time
Commerce Bank has been awarded numerous awards for our company culture. We have been included on distinguished lists such as Forbes' Best Midsized Employers, Forbes' Best Employers for Women, and Korn Ferry's Engaged Performance Award. You'll see the difference for yourself when you join the team.
Why Commerce? (https://www.commercebank.com/careers/about-commerce)
Inclusion and Diversity at Commerce
How to Join Our Team (https://www.commercebank.com/careers/how-to-join-our-team)
Want to be notified of positions that fit your preferences?
Follow these easy steps:
Create a Candidate Account at the top of the page by selecting "Sign In" upper right corner

Sign-up up for Job Alerts

We'll contact you about positions that match your skills and interests
Equal Opportunity Employer
Commerce Bank is proud to be an Equal Employment Opportunity employer and believes that every individual should have the opportunity to work at a job for which he, she or they qualifies. We celebrate diversity and do not discriminate based on race, religion, color, national origin, sex, sexual orientation, age, gender, gender identity, gender expression, veteran status, disability status, or any other applicable characteristics protected by law.