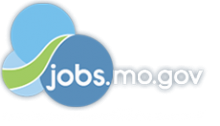 Job Information
Spring Venture Group

Co-Branded Marketing Specialist

in

Kansas City

,

Missouri
With the continued impact of COVID-19 and social distancing measures, Spring Venture Group fully supports remote interviewing and onboarding procedures.
Who We Are:
Spring Venture Group is a leading digital direct-to-consumer sales and marketing company with product offerings focused on the senior market. We specialize in distributing Medicare Supplement, Medicare Advantage, and related products via our family of brands and dedicated team of licensed insurance agents. Powered by our unique technologies that combine sophisticated marketing, comparison shopping, sales execution, and customer engagement – we help thousands of seniors across the country navigate the complex world of Medicare every day.
What We Want:
SVG is looking for a detail-oriented individual to join our growing Marketing team. The Co-Branded Marketing Specialist brings a passion for relationship development, communication, and marketing. In this role, you will work closely with management to develop, coordinate, and execute various new and existing marketing co-branded partnership programs that align with SVG goals. This includes execution of a wide range of co-branded marketing functions, including communications, branding, digital marketing, and social media.
What You'll Do:
As a Co-Branded Marketing Specialist, you will be working in a fast-paced team environment, assisting in the development and implementation of our marketing strategies and helping to develop and execute these strategies to accomplish our marketing objectives. You will ensure all marketing partnership strategies are serving immediate and long-term business goals, and identify opportunities for improvements in a number of different areas, including process improvement, content, and lead generation.
You will also assist with logistical operations of the department, including maintaining a directory and inventory of marketing materials, helping to consolidate feedback on materials from internal stakeholders or external partners, and prepare marketing activity reports and metrics. You will also be acting as a liaison and SME for the Marketing department, communicating campaign objectives, timelines, and deliverables both internally and externally and providing marketing research, forecasts, competitive analysis, campaign results, and consumer trends.
What You'll Bring to the Role:
Bachelor's Degree in Marketing, Advertising, Communication or other relatable field OR equivalent relevant work OR military experience

Minimum 3 years' of successful Marketing Coordinator experience, or similarly related position

Knowledge of traditional and digital marketing, content marketing, email marketing and social media marketing

Insurance or B2C sales industry experience is preferred, but not required

Proficient in Microsoft Office and Google Workspace (formerly G Suite) apps

Familiarity with content management systems (CMS)

Familiarity with customer relationship management (CRM) tools, specifically Salesforce

Graphic design skills and knowledge of Adobe Suite programs are preferred, but not required

Energetic, self-starter and resourceful problem solver with the ability to get things moving and keep them on track

Ability to communicate and work effectively with a variety of internal teams

High attention to detail with the ability to manage multiple ongoing activities

Excellent communication skills, both written and verbal