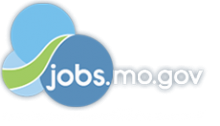 Job Information
FirstService Residential

Client Services Administrator

in

Kansas City

,

Missouri
The Company
Do you aim high? Are you genuinely helpful? Are you looking for a place where you can make a difference, receive ongoing support and training, and build a rewarding, long-lasting career? Then you may be a good fit for FirstService Residential, North America's foremost property management firm. We're all about our associates, and as we continue to grow, we're looking for even more quality people who share our dedication to doing what's right, improving residents' quality of life, building great relationships and truly making a difference for their clients, their colleagues and themselves. Is that you? If so, we think you should get to know us.
Job Responsibilities
The Client Services Administrator is responsible for effective administration of assigned processing tasks and service queries. This position requires accurate data processing and problem solving with a high attention to detail, while adhering to FirstService Residential's policy and business rules.
Essential Duties & Responsibilities
Timely resolution of activities and processing performed at a high standard to allow the Client Service Center (CSC) to achieve its objectives and vision.

Capture all resident and client data electronically in the customer relationship management system.

Continuously audit processes to ensure controls are in place that will accurately and in a timely manner capture all customer data.

Provides high quality transaction processing services that meet all compliance, quality and risk measures.

Consistently meets customer service standards.
Resolves queries timely and accurately.
Supports and engages team members to deliver team requirements by working together.
Actively participates in team discussions, meetings and events.
Actively participates with requirements of Client Services Supervisor by keeping accurate records of work completion and work in progress.
Actively contributes to escalation procedures, non-compliance and variations, capturing data relating to support.
Additional Duties & Responsibilities
Practice and adhere to FirstService Residential Global Service Standards.
Conduct business at all times with the highest standards of personal, professional and ethical conduct.
Perform or assist with any operations as required to maintain workflow and to meet schedules. Notify supervision of unusual equipment or operating problems and the need for additional material and supplies.
May participate in any variety of meetings and work groups to integrate activities, communicate issues, obtain approvals, resolve problems and maintain specified level of knowledge pertaining to new developments, requirements, policies, and regulatory guidelines.
Ensure all safety precautions are followed while performing the work.
Follow all policies and Standard Operating Procedures as instructed by Management.
Perform any range of special projects, tasks and other related duties as assigned.
Education & Experience
High school diploma
Minimum two years of administrative experience
Some college and/or job-related education preferred
Knowledge, Skills & Proficiencies
To perform this job successfully, an individual must be able to perform each essential duty satisfactorily. The requirements listed below are representative of the knowledge, skill and/or proficiency required.
Exceptional written and verbal communication skills
Excellent spelling and proof-reading abilities
Confident with data research and analysis
Ability to prioritize
Ability to work independently
Collaborative attitude and team player
Exceptional interpersonal skills
Highly organized and detail-oriented
Consistent professional demeanor
Work efficiently under pressure
Handle change in a positive manner
Open to constructive criticism
Reliable and discrete
Well-versed in computer software programs
Desire to know more than you know and a drive to figure out how to do a job
Always seeking new ways to improve efficiencies
Ability to manage a high level of stress with a positive attitude
Tools & Equipment Used
Computer
Phone system
Copiers/printers
Laminator
Postage machine
Folding machine
Any additional equipment needed to perform task
Travel
Local travel to work assignments in the Kansas City Metropolitan area. May require meetings at other FirstService Residential offices in the United States or Canada.
Physical Requirements / Working Environment / Other Requirements
The physical demands described here are representative of those that must be met by an associate to successfully perform the essential functions of this job.

Sitting at a desk for extended periods of time

Working on a computer throughout the day (monitor, keyboard, and mouse)

Ability to listen and focus for long periods of time

Standing at a copier for extended periods of time

Climbing warehouse ladder to access storage boxes

Subjected to loud noises when running postage and folding machines

Ability to lift up to 30 lbs.

Must report to work every day for scheduled shift or take accrued paid time off.
Possess a valid driver's license and insurance and must not have a record of a revoked or suspended license as determined upon review of the motor vehicle driving report or record in accordance with applicable law.
Reasonable accommodations may be made to enable individuals with disabilities to perform the essential functions. Hours over and above normal office hours will occur, including evenings, holidays, and some weekends. Schedule is subject to change based on business needs.
Equal Opportunity Employer Minorities/Women/Protected Veterans/Disabled