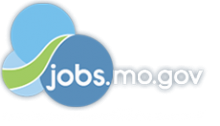 Job Information
HNTB

Central Division Operations Officer

in

Kansas City

,

Missouri
What We're Looking For
The time is right to join HNTB's Central Division! We are looking for a key member of our Division Management team. Our Division Operations Officer works closely with other member of our leadership team and our offices to drive growth in the division. The CED has expectations for double-digit growth in revenue, profitability and staff in each of the next four years. Now is the time to join our team and be part of taking us to the next level.
Preferred Qualifications and Skills:
What You'll Need
Essential Responsibilities:
Provides leadership and takes ownership for division operations under the general direction of the Division President.

Owns the operations processes: The operations budget and processes. - Project management systems and processes. - HNTB"s 4 for 4 performance (Consistent delivery of quality work, on time, on budget and to the client's satisfaction on every project) and proactive management of billable time. - Project reviews, work plans, contracting and negotiations. - Teaches, models, follows-up to see that these systems and processes are followed and effectively implemented. - Facilitates resource planning, work-sharing, external talent, and positioning for follow up work on existing projects; coordination with Division Sales Officer.

Conducts Senior Management Project Reviews as systems check and project checks, and assesses strategic performance trends.

Assesses the implementation for lasting improvement, setting and monitoring objectives for strategic benefits through and beyond specific projects.

Supports cash management goals and objectives.

Fosters communication, coordination, and leadership with and among office leaders and office operations.

Helps offices with performance improvement: including morale, leadership, staffing, 4 for 4, key decision, action plan creation and follow-up utilizing; common denominator workshops, office assessments, client audits at the project, district and state levels, and project recovery.

Leads, teaches and models an objective disciplined AAR process on such areas as mega project performance, staffing strategies, coordination of assets.

Leverages and works closely with the Division Business Managers on such areas as division budgets, the month-end close, year-end close-out, and non-labor overhead issues.

Facilitates intra- and inter- division work sharing, staffing and recruiting.

Coordinates with HR and recruiters.

Helps facilitate strategic planning such areas as financial modeling, profit strategies, and market assessments.

Leads and fosters training and development in the division: oversees the content and implementation of project management training programs in each office, formulation of three year office training plans, office leaders as trainers.

Champions and sponsors QA/QC: seeing that programs are in place, and followed; Participates in periodic reviews for such areas as work plans, contracting and negotiations, systems checks, encourage and train staff reviewers.

Performs other duties as assigned.
Minimum Qualifications:
Bachelor's degree

15 years related experience

Requires a highly experienced creative leader with a demonstrated record of success with a growing company.
Visa sponsorship is not available for this position.
About Us
For more than a century, HNTB has helped deliver infrastructure solutions that best meet the unique needs of our clients. With client relationships spanning decades, we understand infrastructure life cycles and have the perspective to solve technical challenges with clarity and imagination. We are far more than a design firm. We see and help address far-reaching issues of financing, legislation, design, construction, community outreach and ongoing operations. As employee-owners committed to the highest levels of performance, we enable clients to achieve their goals and inspiring visions.
Just like we are committed to delivering for our clients, HNTB is also committed to delivering for you by offering benefits to protect the health of you and your family, help you balance family and career, and build your savings for retirement. Learn more by visiting HNTB Total Rewards at https://www.myhntbtotalrewards.com/en/public/ .
HNTB is an Affirmative Action and Equal Opportunity Employer at https://www.hntb.com/equal-opportunity/ .
HNTB does not discriminate on the basis of race, color, religion, sex, national origin, age, disability, pregnancy status, sexual orientation, gender identity, veteran status, genetic information, citizenship status, or other status protected by law. We will provide reasonable accommodations for qualified individuals with a disability where appropriate.
Work Authorization
In compliance with the Immigration Reform and Control Act of 1986, we will hire only U.S. citizens and aliens lawfully authorized to work in the United States (if the position is or will be one which is subject to U.S. law).
Verification of employment eligibility will be required at the time of hire. Visa sponsorship is typically not available for entry level positions.
HNTB participates in E-Verify at https://www.e-verify.gov/sites/default/files/everify/posters/EVerifyParticipationPoster.pdf
Know your rights: Right to Work at https://www.e-verify.gov/sites/default/files/everify/posters/IERRightToWorkPoster%20EngEs.pdf