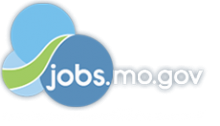 Job Information
unc health

Business System Analyst

in

Kansas City

,

Missouri
Be part of something more.
A majority of our time is spent "at work." We believe that time most meaningful when it's spent around people who care about you and who challenge you. We hire people who know how to make good decisions, because we won't be constantly looking over your shoulder—you'll be empowered to do what's right for our customers. Most importantly, we're a partner. We partner with our associates to help them thrive personally and professionally. We partner with our communities and the organizations that support them. And, we partner with our customers to create an experience they won't find elsewhere.
Are you ready to be part of something more?
You're more than a means to an end—a way to help us meet the bottom line. UMB isn't comprised of workers, but of people who care about their work, one another and their community. Expect more than the status quo. At UMB, you can expect more heart . You'll be valued for exactly who you are and encouraged to support causes you care about. Expect more trust . We want you to do the right thing, no matter what. And, expect more opportunity . UMBers are known for having multiple careers here and having their voices heard.
UMB's core banking system is a suite of Hogan Integrated Applications. Our Hogan BSA team works in tandem with our Hogan technical development team supporting the Hogan applications and their interfaces. We conduct research and provide solution support for production incidents, business-as-usual (BAU) requests, Hogan-specific enhancements of varying sizes, and enterprise-level projects across all lines of business at UMB. The efforts of the team ensure Hogan applications support our business partners needs and run smoothly to avoid business disruption.
As a Business Systems Analyst, you will serve as a liaison between the business partners using the Hogan applications and the technical development team. You will determine the business needs and develop solutions to improve processes and functionality for the Hogan applications. You will also provide end user support for Hogan applications and their interfaces.
The Hogan BSA team is a close-knit group of individuals coming from diverse backgrounds with different experiences. We share a commitment to ensure Hogan applications are performing at peak capacity, in compliance and error free. We believe in fully supporting each other to achieve this goal. Trust and open communication are the cornerstones of our team culture, and we have plenty of fun while doing it! Self-education, peer consultation, mentor guidance, and formal training/seminars are some of the methods that we use to share information and knowledge.
How you'll spend your time:
Partnering with UMB's lines of business to determine business needs. Identifying, recommending, and developing solutions to improve processes and functionality as it relates to the Hogan applications.

Developing and writing business and functional requirements for Hogan application changes.

Managing and documenting Hogan specific application configuration (PCD) and BAU system changes.

Developing and maintaining test cases and scripts to thoroughly test Hogan application functionality for system changes and required regression.

Identifying risks to UMB and to our internal and external customers and working with our business partners to mitigate and to eliminate the identified risks.

Providing end user support for Hogan applications and interfaces.
We're excited to talk with you if:
You have at least 3 years of experience in performing systems analysis or similar analytical functions.

You have experience with banking mainframe systems (i.e. Hogan Systems, Fiserv or FIS). Experience with Hogan Systems is highly preferred.

You have knowledge of the fundamentals of banking.

You have demonstrated working knowledge of testing techniques and procedures.
UMB and its affiliates are committed to inclusion and diversity and provide employment opportunities to all employees and applicants for employment without regard to race, color, religion, sex (including gender, pregnancy, sexual orientation, and gender identity), national origin, age, disability, military service, veteran status, genetic information, or any other status protected by applicable federal, state, or local law. If you need accommodation for any part of the employment process because of a disability, please send an e-mail to talentacquisition@umb.com or call 816-860-7972 to let us know the nature of your request.
Who we are
We are more than a company. We are advisors, consultants, problem solvers, friends, community members, experts, and we are here to help you make the best of every moment with a financial foundation that can help you succeed.