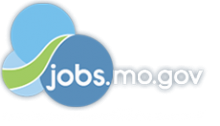 Commerce Bank

Business Line Data Analyst II

in

Kansas City

,

Missouri
24659 Business Line Data Analyst II (Open)
Job Category:
Grade 09
---
Location: 811 Main St, Kansas City, Missouri 64105
---
Job Expectations:
How would you like to work for a great company that offers career growth and values your skills and experience? For over 150 years, Commerce Bank has built a strong reputation as a "Super Community" bank and is recognized as an industry leader. In today's growing and competitive financial services industry, we look for creative and innovative solutions to meet the needs of our customers. To achieve our results, we recruit the best and brightest employees who ask, listen and solve to meet our customers' needs!Commerce Bank is looking for an Systems Reporting Consultant to work with our Commercial Payments Sales and Relationship teams. The Systems Reporting Consultant would serve as an advisor to the Sales and Relationship teams on obtaining the data that we need from a prospective or existing client's Enterprise Resource Planning (ERP) system. The Consultant will be required to gain specialized knowledge of procedures required to extract various data elements from an ERP system. The analyst would design, develop, implement and maintain a library or database of various ERP systems and the data extraction procedures for each. The JobThe Consultant would be expected to reach out to ERP software companies (developers, code writers, etc.) to determine who a primary point of contact is and work with that contact to learn what reports are available to extract the data elements needed. If custom report writing is needed, the Consultant would be expected to learn how to write the custom reports and assist prospective or existing clients in doing so.The Consultant would also be willing to work with existing clients to learn their ERP systems and document the procedures they go through for data extraction. The Consultant would be available to the Sales and Relationship teams to join meetings with prospective or existing clients either via WebEx, Conference Call, or on site to assist in helping extract the data elements needed by the business line. Some overnight travel will be required.Duties and Responsibilities• Design, develop, and maintain a database/library of code, scripts, and procedures surrounding the extraction of certain data elements from various ERP systems across multiple industry verticals• Work with both existing clients and ERP software companies to learn efficient ways of extracting data• Serve as a consultant to our internal teams for data extraction• Join prospective and existing client calls/meetings as a subject matter expert on ERP data extraction• Be able to write custom code or scripts for prospective and existing clients having difficulty in extracting data elements• Be willing to cold call ERP software companies to determine a good point of contact for data extractionRequired Skills• Highly organized• Ability to work independently and be effectively proactive in a relatively unstructured environment• Experienced in defining problems, collecting data, establishing facts and drawing valid conclusions• Excellent documentation skills• Cold calling skills• Strong proficiencies in Microsoft Office suite with heavy emphasis on Excel and Access• Familiarity with the functionality and capabilities of BI software such as PowerBI or Tableau• Knowledge of Crystal Reports• Knowledge of Microsoft SQL Server and SQL Reporting Services• Experience working with multiple business areas• Ability to establish immediate credibility with clients and within the company; can build consensus and achieve goals through influence• Familiarity with ERP solutions such as Lawson, WorkDay, Peoplesoft, etc. preferred• Ability to prioritize tasks and work on multiple assignments, with minimal disruptionRequired Experience• 2+ years experience database or code writing or similar skills• 2+ years data analytics experience• Cold calling experience preferred• Experience in a payments environmentEducation• Bachelors of Science in Computer Science, Information Systems, Business Intelligence or other related field• Master's degree and/or professional certifications are advantageous
Time Type:
Full timeJoin our winning team.
If you're looking for something more than just another job, we're looking for you. We're searching for people with a make-it-happen attitude who also want to make a difference. At Commerce Bank, we take the time to really get to know our customers. Then we work together to help them achieve their goals. It's a great feeling. We are committed to always bringing our best, which means we are constantly looking for the best to join us. Does that sound like you?
Our policy is to provide equal opportunity to all qualified candidates and employees without regard to gender, race or ethnic background, age, religion, sexual orientation, national origin, marital status, veteran status, disability or any other non-job related factors. We are committed to maintaining a drug- and alcohol-free workplace and candidates will be required to perform a pre-employment drug screen.