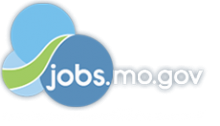 Job Information
CRC Insurance Services, Inc.

Associate Underwriter - Multiple Locations

in

Kansas City

,

Missouri
Specific information related to the position is outlined below. You will be required to create an account (or sign in with an existing account). Your account will provide you access to your application information. Need Help? (https://www.bbt.com/careers/career-site-faq.html)
Should you have a disability and need assistance with the application process, please request a reasonable accommodation by emailing Accessibility (accessibility@bbandt.com?subject=Job%20Application) or by calling 866-362-6451. This email inbox is monitored for reasonable accommodation requests only. Any other correspondence will not receive a response.
Regular or Temporary:
Regular
Language Fluency: English (Required)
Work Shift:
1st shift (United States of America)
Please review the following job description:
Supports Underwriter with all job functions to learn industry, business and job responsibilities necessary for future growth as an underwriter. Underwrites new and renewal business, approves policy changes, maintains workload and controls written business up to and including the time of binding according to company guidelines and established CRC procedures.
Essential Duties and Responsibilities:
Following is a summary of the essential functions for this job. Other duties may be performed, both major and minor, which are not mentioned below. Specific activities may change from time to time.
Develop, cultivate and maintain excellent client relationships.

Market all company products and services to clients.

Underwrite new and renewal business under supervision of an underwriter.

Assist underwriter with meeting or exceeding production goals as assigned by Management.

Monitor accounts to ensure compliance with company's policies and procedures.

Conduct Rating as assigned by Underwriter.

Review and process policy servicing requests (endorsement, audits, Company requests, Certificates, Premium Finance Notices and Cancellations, etc).

Review inspection reports and compare to the conditions that were represented to us at the time of binding and take appropriate or needed actions as directed by your Team Leader or the Underwriting Manager.

Proof policies, endorsements, audits, cancellations, etc and make corrections as appropriate. Provide necessary instruction to Underwriting Assistants and Technical Assistants.

Maintain necessary licenses to produce business.
Required Skills and Competencies:
The requirements listed below are representative of the knowledge, skill and/or ability required. Reasonable accommodations may be made to enable individuals with disabilities to perform the essential functions.
College degree or appropriate insurance experience required.

At least three (3) to five (5) years of wholesale insurance experience or its equivalent. Current state specific license required.

Must commit a minimum of three (3) years to the Program.

Must be able to understand and analyze necessary components of insurance policies. Must have knowledge of commercial multi-line underwriting and rating.

Must have ability to use company automation to include Windows, Delphi, Word, DocuCorp, Rackley ISO Rating Software. Ability to develop, foster, and maintain an excellent working relationship with clients.

Ability to work in a team environment essential. Maintain current knowledge of the insurance industry. Good written and verbal skills are required.
Work Environment and Physical Demands
Maintain travel schedule depending on the needs of clients, Agents, and new business. Ability to work extended hours when necessary.

Normal environment; no unusual physical demands.
CRC is an Equal Opportunity Employer and considers all qualified applicants regardless of race, gender, color, religion, national origin, age, sexual orientation, gender identity, disability, veteran status or other classification protected by law.
EEO is the Law (https://www.eeoc.gov/sites/default/files/migrated_files/employers/eeoc_self_print_poster.pdf) Pay Transparency Nondiscrimination Provision E-Verify (https://e-verify.uscis.gov/web/media/resourcesContents/E-Verify_Participation_Poster_ES.pdf)
CRC Group is one of the largest distributors of wholesale and specialty insurance products in the United States. With more than $7.4 billion in annual written premium and 83 office locations, CRC Group's more than 600 brokers and underwriters provide data-driven insurance solutions for property and casualty, executive and professional, group and individual, and other specialty insurance programs. Learn more at www.crcgroupins.com .