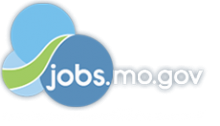 Job Information
Jackson County Missouri

Assistant Prosecuting Attorney I

in

Kansas City

,

Missouri
Job Duties:
Responsible for maintaining a criminal caseload of primarily class B felonies and below, and misdemeanor cases.
Responsible for other assignments that may include, but is not limited to: dockets, legal research and assignments as determined by the Prosecuting Attorney or his/her designee.
Responsible for filing of charges and prosecution of cases when appropriate
Minimum Qualifications:
Must have a Juris Doctorate.
Must be a member in good standing with the Missouri Bar.
Must submit to/pass pre-employment drug screen/background check. BARGAINING UNIT POSITION.
Department: Prosecuting Attorney
Grade: 250
Salary: $54,052/year