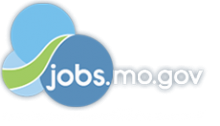 Job Information
JES Holdings

Asset Manager

in

Kansas City

,

Missouri
Position Title: Asset Manager
Department: Affordable Equity Partners, Inc. (AEP)
Supervisor Title: Director of Asset Management
POSITION SUMMARY / PURPOSE
Affordable Equity Partners, Inc. (AEP) is a financial resources company that helps developers and investors utilize state and federal low-income housing and historic rehabilitation tax credit programs to create enduring value in neighborhoods and communities, while at the same time reducing tax liability.
Asset Manager oversees the performance of a regional portfolio of multifamily properties syndicated through the LIHTC program. The portfolios range from 30 to 50 properties. Asset Managers monitor real estate and investment performance. You will implement proactive strategies to maximize operational performance, mitigate risk, enhance cash flow and improve property valuation for disposition. The Asset Manager is experienced in LIHTC asset management and a subject matter expert in compliance, taxation, partnership agreements, workouts, project management, etc.
Asset Managers within AEP ensure that each affordable housing community is being developed and maintained in accordance with IRS Section 42 regulations. The Asset Manager must minimize the risk of tax credit recapture through the identification and notification of potential problems that may lead to recapture.
ESSENTIAL FUNCTIONS
Perform annual site visit to each apartment complex within assigned portfolio and follow up on deferred maintenance comments until corrected

Maintain a detailed working knowledge of each project within assigned portfolio

Monitor lease-up properties to ensure tax credit delivery schedules are being met and update weekly reports and schedules

Identify and monitor watch list properties

Oversee, analyze and report on financial performance, budgets and occupancy.

Monitor overall performance of portfolio and communicate any issues to supervisor

Review and approve documentation submitted to satisfy request and process capital call payments to properties in portfolio

Establish and maintain an excellent working relationship with general partners, management agents, investors and governmental agencies

Work to resolve problems through collaboration with asset management team, general partners, property managers, lenders and governmental agencies

Complete various tracking reports pertaining to the designated portfolio

Analyze financial performance of collateral, borrowers, guarantors, key principals and other stakeholders

Oversee and analyze the accuracy of information in assigned portfolio financials. Analyze property performance, valuation, market trends and operational strengths and weaknesses to inform strategies for maximizing value to the company

Review the published list of properties that should be considered for refinance and disposition. Assist Disposition Asset Manager in analysis of properties

Provide operational feedback to inform of design, leasing, financing and disposition strategies for new development projects
NON-ESSENTIAL FUNCTIONS
Assist in collection of asset management fees and cash flow payments from developers and management companies annually

Verification that real estate property taxes are paid current and insurance coverage is adequate and up to date

Special projects as determined by the Vice President of Asset Management and Director
ESSENTIAL KNOWLEDGE, SKILLS AND ABILITIES
Knowledge of tax credit regulations and concepts in real estate preferred

Ability to compile, analyze, interpret, and present complex financial reports, statements, and/or projections

Strong Computer skills and proficient in Outlook, Word and Excel

Strong interpersonal and communication skills and the ability to work effectively with a wide range of people from diverse backgrounds

High level of personal integrity

Keen sense of detail

Ability to multi-task and thrive in a fast-paced/entrepreneurial work environment

Excellent problem-solving skills are critical in this role

Ability to travel occasionally, 10-20%
MINIMUM EDUCATION/EQUIVALENT EXPERIENCE REQUIREMENTS
Bachelor?s degree in Accounting, Economics, or Finance required.

2 years of experience in a financial field; preferably accounting or real estate finance.

Familiarity with partnership structures and taxation, low income housing tax credit (LIHTC) program requirements

Knowledge of real estate, Section 42, and real estate development helpful.

Computer literate with specific experience in all Microsoft Office applications, especially Excel.
We are an Equal Opportunity Employer. We will consider applicants for this position without regard to any category protected by applicable federal, state or local law, including but not limited to: race, color, religion, sex, national origin, age, physical or mental disability, genetic information, veteran status or uniformed service member status.
This company is an at-will employer as allowed by applicable state law. If hired, I understand this means that either the company or I may terminate the employment relationship at any time, for any reason, with or without notice or cause. Further, no employee or representative of the company is authorized to enter into an agreement, express or implied, with me or any other applicant for employment for a specified period of time unless such an agreement is in a written contract signed by the President of the company.
Please note, the company does not accept unsolicited resumes from individual recruiters or third party recruiting agencies without pre-approval. Pre-approval by Human Resources is required before any external candidate can be submitted for consideration. The company is not responsible for fees related to unsolicited resumes and for candidates who are sent directly to our hiring managers, employees or company representatives.