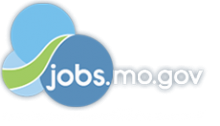 Job Information
Hallmark

Analytics & Data Director

in

Kansas City

,

Missouri
Analytics & Data Director
Apply now »
Date: May 4, 2021
Location: Kansas City, MO, US, 64108
Company: Hallmark
reqid: 75593
HALLMARK - WHEN YOU CARE ENOUGH YOU CAN CHANGE THE WORLD
Come join us. You'll add value to one of the world's most iconic consumer brands and be part of our company with a life-affirming purpose to inspire meaningful connections. Our products, content and experiences aim to enrich all lives by making a genuine difference in every life, every day, and our business is focused on bringing the value and relevance of Diversity and Inclusion to every brand, product and person we touch.
Our overarching enterprise D&I Framework and plans demonstrate our belief and value in having a diverse and inclusive workforce . Hallmark's D&I efforts will continue to represent ongoing progress and reinforce our commitment, as will our intentional focus on bringing more diverse talent into our business and onto our teams.
Hallmark has been recognized as one of Forbes and Statista 2020 best employers for diversity, women and new graduates .
The Analytics & Data Director is responsible for developing and implementing a technology strategy and roadmap to materially advance Hallmark's analytics capabilities that drive actionable business insights. This person will interact with IT senior leadership, select Hallmark executives, business analytics teams and vendor partners to develop a plan that emphasizes continual advancement of business intelligence, advanced analytics, and data science with an ultimate goal of enabling Hallmark's businesses to drive incremental revenue and reduce costs based on data-driven insights. This person will lead a team of data engineers directly and will be expected to influence and enable business analytics groups within Hallmark to document present capabilities, establish a compelling vision, and drive towards this vision.
The role responsibilities include:
Establishes the strategy and oversees the development and improvement of the future state analytics technology platforms and capabilities while ensuring the technology direction aligns with the business strategy

Collaborates and partners with business, analytic community, and IT stakeholders to create and endorse a roadmap for optimizing data management and analytics capabilities. Applies expert-level understanding of modern and legacy data management, business intelligence and analytics technologies, platforms and architectures with understanding of the critical business implications.

Identification and objective assessment of the skillsets necessary to continuously progress to the future state. Development of the staff to incorporate those skills. Lead a team and provide appropriate day to day coaching and management.

Requirements: To be considered an applicant for this position, you must show how you meet the basic qualifications of the job in a resume or document you upload, or by completing the work experience and education application fields. Accepted file types are Microsoft Word (DOC or DOCX), PDF, HTML, or TXT. Individual file size attachment limit is 10 MB.

Basic Qualifications:

Minimum of 5 years of data science/data engineering/analytics work experience

Minimum of 5 years of work experience as an IT/data developer, analyst, and/or architect.

Minimum of 3 years people management and workforce skills development.

Minimum of 3 years of business partner engagement and management.

Demonstrated understanding of Hallmark's business .

Preferred Qualifications:

Experience building and deploying statistical models

Experience in operationalizing data pipelines in support of data science initiatives

Proficient in data design, visualization and building as well as developing & reporting KPI's

Technology experience in data warehousing, leveraging external data (e.g., vendor, purchased, etc.) and big-data platform implementation

Strong leadership, influence and decision-making skills

Strong critical thinking skills

In compliance with the Immigration Reform and Control Act of 1986, Hallmark Cards, Incorporated and its subsidiary companies will hire only individuals lawfully authorized to work in the United States. Hallmark does not generally provide sponsorship for employment. Employment by Hallmark is contingent upon the signing of the Employment Agreement, signing of an agreement to arbitrate in connection with the Hallmark Dispute Resolution Program, completing Form I-9 Employment Eligibility Verification, passing the drug screen, verifying education credentials, and having satisfactory reference and background checks.
BENEFITS AND PERKS:
At Hallmark, we help people feel connected to what matters. That's true of our employees, just as it is our consumers. Providing benefits that support the lives and wellbeing of Hallmarkers is among the most important investments the company makes.
Hallmark benefits are designed to give you choices. Wherever you are in life, we want you to find the benefits that are right for you and your loved ones. Explore the Hallmark Benefits Guide (https://corporate.hallmark.com/wp-content/uploads/2018/10/Hallmark_Benefit_Guide_Corporate.pdf) to learn more.
Hallmark is an equal opportunity employer. All qualified applicants will be considered for employment without regard to race, color, religion, sex, age, pregnancy, national origin, physical or mental disability, genetics, sexual orientation, gender identity, veteran status, or any other legally-protected status. Principals only please.
Nearest Major Market: Kansas City
Apply now »
Find similar jobs: