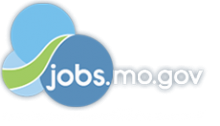 Job Information
FleishmanHillard

Alfred Fleishman Diversity Fellowship, Kansas City

in

Kansas City

,

Missouri
Overview
Who We Are :
FleishmanHillard, a global leader in communications and marketing, is one of the industry's most recognized integrated communications agencies, bringing together deep strategic thinking and a seamless network to deliver real-world results. We want big thinking, passionate creativity and unbridled energy. In exchange, we offer outstanding opportunities for professional growth and personal success.
The Alfred Fleishman Diversity Fellowship:
Alfred Fleishman, one of our agency's founders, was dedicated to fostering a culture of diversity and inclusion. He was instrumental in bringing underrepresented groups together for dialogue and community. In his honor, FleishmanHillard offers the Alfred Fleishman Diversity Fellowship program.
The Alfred Fleishman Diversity Fellowship is an industry-leading program that offers the opportunity for individuals to combine their communication talents with their passion for diversity and inclusion. The paid fellowships are 6 to 12 months in length and offer benefits, professional development opportunities and a mentor program. Fellows contribute to client projects while rotating among account teams, gaining practical experience in the field of integrated communications from some of the industry's best counselors.
Responsibilities
What You Will Do:
During the fellowship, individuals will have the opportunity to:
Write, edit and proofread materials in AP style, including press releases, pitch letters, fact sheets, blog posts, website content and client correspondence

Pitch story ideas to relevant media and participate in brainstorm sessions

Contribute to the new business process, including research and proposal preparation

Monitor, research, compile and analyze client media coverage in both online and offline channels

Be involved in social media projects — from research, copywriting, community management and reporting

Contribute to agency diversity and inclusion initiatives
Qualifications
A minimum of a 3.2 GPA

Completion of their junior year of college, though recent graduates are preferred

Three previous internships or equivalent experiences, at least one of which must be focused on communications, public relations, marketing or advertising

A strong career interest in communications

A demonstrated passion for ethnic or cultural diversity

Proven writing skills, initiative, creative problem-solving skills and proficiency in social media.

The ability to work a minimum of 30 hours per week
Criteria to Apply:
Your Application Submission Must Include:
Completed application

Resume and cover letter

Two writing samples — news releases, pitch letters, media alerts, newsletter articles, executive summaries, and other relevant writing items; pleaselimit each sample to two pages
FleishmanHillard believes a diverse team brings a wider range of personal and professional experiences and perspectives. We recognize that diversity and inclusion benefit our agency, our clients, and the communities in which we work and live. To that end, we strongly encourage applications from women, people of color, members of the LGBTQ community, veterans, and individuals with disabilities.
All materials must be submitted online before an application will be considered complete and ready for review .
Frequently Asked Questions:
Does FH provide relocation assistance to fellows? We do not offer financial relocation assistance for the fellowship; however, we do offer information and resources to aid fellows in their housing search.

Can applicants apply to multiple locations? The program application asks for your top three location preferences, but you may also apply to other locations of interest. In addition, we may contact you to inquire about your interest in locations to which you have not applied if your background aligns with our needs.

Does FH provide visa sponsorship for fellows? We are unable to provide visa sponsorship for the fellowship. However, we do accept all applicants who are authorized to work in the United States, including those on student visas.

How many fellowship positions are available? The number of fellows hired each year varies based on office and business needs at that time.

What is the duration of the fellowship? Fellowships are intended to last a minimum of six months up to one year.

When will applicants be contacted for interviews? The interview process begins in June and typically concludes with hiring decisions in late August.

Where should letters of recommendation be sent? If requested, letters of recommendations should be submitted as an attachment and emailed to .

To whom should application materials be addressed? Materials should be addressed to the AFDF Selection Committee.

Where do I upload materials? Materials should be uploaded under the resume/attachments section of your online application.
All other questions regarding the fellowship should be sent to . Please do not contact the offices directly.
Job Locations US-MO-Kansas City
ID 2020-4303
Position Function Public Relations
Job Classification Full Time