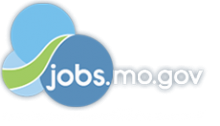 Job Information
Commerce Bank

Account Reconciliation Specialist

in

Kansas City

,

Missouri
About Working at Commerce
Wouldn't it be great to build your career at a bank that's known for helping people with their financial challenges? That's exactly what you'd be doing when you join the team at Commerce Bank. We're looking for teammates who are ready to do whatever it takes to help our customers with their everyday financial needs. You'd be helping yourself too, because Commerce has a tradition of recognizing and rewarding team members for their talent, skills and contributions.
No wonder we've been an industry leader for over 150 years and have developed a reputation as a great place to work in the financial services world. If you'd like to be a part of a team and culture that is respected by its peers and in your community, we should talk. We're always looking for the best and brightest.
Job Category:
Grade 07
---
Location: 922 Walnut St, Kansas City, Missouri 64106
---
Job Expectations:
Job SummaryPerform various daily, weekly, and monthly reconciliation responsibilities in a timely and accurate manner. Essential Functions- Performs daily, weekly, and monthly reconciliation responsibilities in a timely and accurate manner. - Responsibilities include DDA, general ledger, house account, unit positions, shadow and held-away recons.- Ensures all aged items are researched and resolved in an effective and efficient manner according to the aged item parameters. - Works to resolve complex reconciliation issues to limit financial liability and exposure to the organization.- Ensure all reconciliation processes meet or exceed procedural requirements.- Customer interaction with Internal Employees. - Create or update procedures on various job functions.- Performs special projects and other duties as assigned. Work Schedule: Monday-Friday, 8:00AM-5:00PM or 7:30AM-4:30PMKnowledge, Skills & Abilities- PC Knowledge Required- Outlook, Excel & Word- Strong Analytical and Problem-Solving Skills- Strong Attention to Detail- Good Organizational Skills- Good Customer Service Skills- Good Business Writing Skills- Good Time Management Skills- Knowledge of Securities preferred Education/ExperiencePreferred: - Bachelor's Degree or Equivalent- 2 to 3 years Trust, Banking, or Financial Services experience related to Reconciliation or Accounting. - Some college preferred
Time Type:
Full timeJoin our winning team.
If you're looking for something more than just another job, we're looking for you. We're searching for people with a make-it-happen attitude who also want to make a difference. At Commerce Bank, we take the time to really get to know our customers. Then we work together to help them achieve their goals. It's a great feeling. We are committed to always bringing our best, which means we are constantly looking for the best to join us. Does that sound like you?
Commerce Bank has been awarded numerous awards for our company culture. We have been included on distinguished lists such as Forbes' Best Midsized Employers, Forbes' Best Employers for Women, and Korn Ferry's Engaged Performance Award. You'll see the difference for yourself when you join the team.
Want to be notified of positions that fit your preferences? Follow these easy steps:
Create a Candidate Account at the top of the page by selecting "Sign In" upper right corner

Sign-up up for Job Alerts.

We'll contact you about positions that match your skills and interests!​
Commerce Bank is proud to be an Equal Employment Opportunity employer and believes that every individual should have the opportunity to work at a job for which he, she or they qualifies. We celebrate diversity and do not discriminate based on race, religion, color, national origin, sex, sexual orientation, age, gender, gender identity, gender expression, veteran status, disability status, or any other applicable characteristics protected by law.