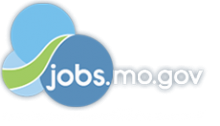 Job Information
Commerce Bank

Account Reconciliation Senior Utility Specialist

in

Kansas City

,

Missouri
About Working at Commerce
Wouldn't it be great to build your career at a bank that's known for helping people with their financial challenges? That's exactly what you'd be doing when you join the team at Commerce Bank. We're looking for teammates who are ready to do whatever it takes to help our customers with their everyday financial needs. You'd be helping yourself too, because Commerce has a tradition of recognizing and rewarding team members for their talent, skills and contributions.
No wonder we've been an industry leader for over 150 years and have developed a reputation as a great place to work in the financial services world. If you'd like to be a part of a team and culture that is respected by its peers and in your community, we should talk. We're always looking for the best and brightest.
About This Job
The Senior Utility Specialist- Trust Operations is responsible for providing back-up support on high profile responsibilities including Benefit Payments, Tax Payments, and Retail Reconciliations. Incumbent will assist with responsibilities to validate aged parameters are appropriately followed and ensuring reconciliations are completed accurately and timely. Assist with challenging exception research such as tax reporting issues, complex reconciliation issues, system enhancement testing and upholding high audit standards for all reconciliations.
In addition, this position will be responsible for evaluating various functions to identify opportunities for process improvement and to enhance efficiencies. The incumbent will also be responsible in assisting with and facilitating the completion of special projects enhancements and design upgrades related to pension reporting as well as any new or enhanced reconciliation systems.
As this position is a lead/utility position, it is expected the incumbent will have a desire to advance their career into future supervisory/management related responsibilities. It is expected the incumbent will leverage the skills and knowledge they gain in this position to move towards this goal.
Essential Functions
Reconciliation of DDA and GL Accounts associated with Retail Operations: All reconciliations should be performing accurately in accordance with the high standards established under the aged item parameters.

T-Recs (Automated) Reconciliation Initiatives: Complete responsibilities to assist in moving reconciliations to a more automated T-Recs environment. This includes developing more efficient match rules, evaluating reconciliation structure, and ensuring imports are properly updating to the accounts. Demonstrate understanding of the T-Recs system.

Employee Benefits Functions including the following: initiate changes, quality review changes, lump sum payments approvals, processing both early and regular periodic payments; responding to clients and client related requests.

Employee Benefits Tax Responsibilities including the following: Fed Tax Withholding, State Tax Withholding, Tax Payments, Tax Filings including annual tax filing, and understanding individual state tax reporting and payment requirements.

Other Functions: Assist with management type related functions such as PAS reporting, writing procedures, audit requests, high profile client issues, bank account reviews and training.

Additional duties assigned
Work Schedule
7:00 am to 4:00 pm Monday-Friday
Knowledge, Skills, and Abilities
4+ years previous overall trust operations, retail operations, or related financial experience preferred

2+ years college level experience or above preferred.

General knowledge of Trust accounting system preferred.

Very strong analytical and problem-solving skills

Ability to work independently and perform varied assignments with frequent distractions.

Ability to resolve complex problems and make decisions

Some knowledge of Trust Operations including asset types preferred

Some knowledge of retail operations preferred.

Intermediate PC Experience in Excel/Word required

Experience in Microsoft Access and or Macros preferred

Detail oriented with high degree of accuracy.

Good time management and communication skills

Excellent customer interaction skills working directly with external clients
Education/Experience
High School Diploma or Equivalent
Preferred
Associate's Degree or Equivalent
Location: 811 Main St, Kansas City, Missouri 64105
Time Type:
Full time
Commerce Bank has been awarded numerous awards for our company culture. We have been included on distinguished lists such as Forbes' Best Midsized Employers, Forbes' Best Employers for Women, and Korn Ferry's Engaged Performance Award. You'll see the difference for yourself when you join the team.
Why Commerce? (https://www.commercebank.com/careers/about-commerce)
Inclusion and Diversity at Commerce
How to Join Our Team (https://www.commercebank.com/careers/how-to-join-our-team)
Want to be notified of positions that fit your preferences?
Follow these easy steps:
Create a Candidate Account at the top of the page by selecting "Sign In" upper right corner

Sign-up up for Job Alerts

We'll contact you about positions that match your skills and interests

Equal Opportunity Employer
Commerce Bank is proud to be an Equal Employment Opportunity employer and believes that every individual should have the opportunity to work at a job for which he, she or they qualifies. We celebrate diversity and do not discriminate based on race, religion, color, national origin, sex, sexual orientation, age, gender, gender identity, gender expression, veteran status, disability status, or any other applicable characteristics protected by law.