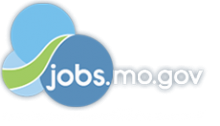 Job Information
Liberty Utilities

Specialist, Billing

in

Joplin

,

Missouri
Specialist, Billing
Summary
Title:Specialist, Billing
ID:122457
Subsidiary:Liberty Utilities
Department:Customer Care, Billing Operations, Credit & Collections
Location:Joplin, MO
Country:United States
Zip/Postal Code:64802
Description
Our vision is to be the utility company most admired by customers, communities and investors for our people, passion and performance.
Purpose
An opportunity to join a dynamic team driven to source, attract and engage diverse top talent across North America. This Specialist of Billing position is responsible for timely billing of accounts, second phase service orders, process refund checks, reports, testing and implementation of acquisitions and upgrades, process billing adjustments.
Accountabilities
Operate a computer to prepare bills; checks meter records for any apparent reading errors and calculates consumptions; computes charges and posts bills. Refer unusual readings to field operations for resolution.
Generate a daily check file in Quick Books that produces customer refund checks.
Work closely with Treasury department with the printing of the checks and help resolve any errors that occur.
Assist in organizing, verifying and distributing special handling code bills and customer refund checks to customers.
Completion of second phase service orders.
Process daily billing adjustments on customer accounts.
Process and distribute carious daily/monthly reports to department personnel.
Provide Back-Up for billing representatives
Work closely with other departments as needed.
Identify and recommend process improvement opportunities within the company and across the Billing group.
Assist in developing and documenting policies, procedures, job aids and training modules for Billing including Training.
Perform regular analysis on all metrics and recommend improvements.
Address any errors within the processes that support billing activity.
Participate in testing and implementation of acquisitions and upgrades to the billing system.
Participate in special projects as assigned, such as documenting processes and procedures.
Participate in major department projects and take an active role in cross-functional teams to assist in driving quality improvements, processes, and initiatives.
Education & Experience
Broad Job Knowledge – Broader knowledge of theory and principles within a professional discipline or advanced knowledge of specific technical/operational practices.
Minimum - High school Diploma or equivalent
3-5 years of applicable experience
Algonquin Power & Utilities Corp is a North American diversified generation, transmission and distribution utility with $10+ billion of total assets. (APUC) delivers continuing growth through an expanding pipeline of renewable energy development projects, organic growth within its regulated distribution and transmission businesses, and the pursuit of accretive acquisitions.
The distribution business group (Liberty Utilities) provides rate regulated water, electricity and natural gas utility services to over 750,000+ customers in the United States. The transmission business group invests in rate regulated electric transmission and natural gas pipeline systems in the United States and Canada.
The generation business group (Liberty Power, formerly known as Algonquin Power) owns a portfolio of regulated and long term contracted North American based wind, solar, hydroelectric and thermal powered generating facilities representing more than 1.5+ GW of installed capacity.
Benefits
Collaborative environment with a genuine flexible working policy
Share purchase/match plan
401K Plan
Free refreshments
Top Talent Program
Volunteer paid days off
Employee Assistance Program
Achievement fund
Free parking, including free electrical charging
We are focused on building a diverse and inclusive workforce. If you are excited about this role, and are not certain you meet the all the qualification requirements, we encourage you to apply to further investigate the opportunity.
We are an equal opportunity employer and value each person's unique background, diversity, experiences, perspectives and talents. Full participation of all employees in a safe, healthy and respectful environment is key to individual and company success.
We are committed to fully utilizing the abilities of all of our employees and expect each of our employees to honor this commitment in their daily responsibilities.
As part of our commitment, we work to ensure our application process is accessible to all candidates. If you require special assistance or accommodation during the hiring process, please notify the Talent Acquisition Team.