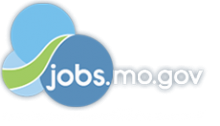 Job Information
Liberty Utilities

Director Government Affairs

in

Joplin

,

Missouri
Director Government Affairs
Summary
Title:Director Government Affairs
ID:105893
Subsidiary:Liberty Power (formerly Algonquin Power)
Department:Legal & Regulatory Affairs
Location:Joplin, MO
Country:United States
Zip/Postal Code:MO 64801
Description
Our vision is to be the utility company most admired by customers, communities and investors for our people, passion and performance.
Purpose
Assist senior officers in the development of governmental policy and strategy for the company. Direct state and federal governmental affairs projects and collaborate with other Company personnel on meeting strategic plan objectives for governmental relations. Lends governmental process knowledge and negotiation skills to other departments to facilitate operational success. Communicates results to senior management as necessary.
Accountabilities
• Assist in the development of governmental affairs strategies in collaboration with other Company personnel; key elected officials, associations, and other business leaders to compliment and facilitate the short and long-term business strategies of the Company. Identify all tasks necessary for success.
• Help coordinate, facilitate and report on governmental affairs issues related to the Company's business.
• Assist with the resolution of technical, organizational and political conflict through effective issues management.
• Assist with the leadership, serving as a spokesperson, ambassador and facilitator for governmental affairs both internally and externally. Acts as a key Company contact for governmental affairs issues.
• Fine-tune and implement local, state and federal governmental relations strategies and tactical programs for education, promotion and lobbying efforts with key elected officials, senior management and other business and community leaders.
• Balance contract lobbyists at both the state and federal levels. Works with Customer Relations Managers to improve governmental affairs efforts.
• Assist with the improvement of the membership and funding capability of the Company's Political Action Committee (PAC).
Education & Experience
• Requires bachelor's degree in Political Science, Business, Journalism, Communications or equivalent experience.
• Must possess the ability to perform confidential assignments.
• Minimum 6 years of experience, preferably in a heavily regulated industry
• Requires effective writing, public speaking, organizational, interpersonal and research skills.
• Ability to work in a complex global, multi-cultural and matrix organization.
Algonquin Power & Utilities Corp is a North American diversified generation, transmission and distribution utility with $10+ billion of total assets. (APUC) delivers continuing growth through an expanding pipeline of renewable energy development projects, organic growth within its regulated distribution and transmission businesses, and the pursuit of accretive acquisitions.
The distribution business group (Liberty Utilities) provides rate regulated water, electricity and natural gas utility services to over 750,000+ customers in the United States. The transmission business group invests in rate regulated electric transmission and natural gas pipeline systems in the United States and Canada.
The generation business group (Liberty Power, formerly known as Algonquin Power) owns a portfolio of regulated and long term contracted North American based wind, solar, hydroelectric and thermal powered generating facilities representing more than 1.5+ GW of installed capacity.
What We Offer
• Collaborative environment with a genuine flexible working policy
• Share purchase/match plan
• 401K Plan
• Free refreshments
• Top Talent Program
• Volunteer paid days off
• Employee Assistance Program
• Achievement fund
• Free parking
We are focused on building a diverse and inclusive workforce. If you are excited about this role, and are not certain you meet the all the qualification requirements, we encourage you to apply to further investigate the opportunity.
We are an equal opportunity employer and value each person's unique background, diversity, experiences, perspectives and talents. Full participation of all employees in a safe, healthy and respectful environment is key to individual and company success. We are committed to fully utilizing the abilities of all of our employees and expect each of our employees to honor this commitment in their daily responsibilities.
As part of our commitment, we work to ensure our application process is accessible to all candidates. If you require special assistance or accommodation during the hiring process, please notify the Talent Acquisition Team.
#PowerYourCareer
Join us on LinkedIn Algonquin Power & Utilities Corp
Follow us on YouTube PowerYourCareer
#LI-KM1