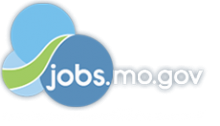 Job Information
Liberty Utilities

Asset Manager - Joint Owned Facilities

in

Joplin

,

Missouri
Asset Manager - Joint Owned Facilities
Summary
Title:Asset Manager - Joint Owned Facilities
ID:105873
Subsidiary:Liberty Utilities
Department:Energy Procurement & Supply
Location:Joplin, MO
Country:United States
Zip/Postal Code:64801
Description
Liberty Utilities (formerly Empire Electric District Company) is a subsidiary of Algonquin Power & Utilities Corp, a $10+ billion North American diversified generation, transmission and distribution utility. The distribution group provides rate regulated water, electricity and natural gas utility services to over 750,000+ customers in the United States. The transmission group invests in rate regulated electric transmission and natural gas pipeline systems in the United States and Canada.
Our vision is to be the utility company most admired by customers, communities and investors for our people, passion and performance.
Mandate: Asset Manager to represent Empire's minority interest in the Iatan and Plum Point generating units. Time will be split between Joplin Corporate office, the Iatan Energy Station and Plum Point Energy Station. Frequent communication with the Central Region Director of Generation Operations and Wholesale Energy is expected to communicate unit status and upcoming activities. This position will be the liaison between KCPL, Plum Point and Empire as it relates to Plant level fuel, O&M, and capital budgets as well as outage planning. Asset Manager will serve as an alternate representative on the Joint Owner Management Committee for both facilities. Additional responsibilities will include coordination and submission of GADS data for Energy Supply plants and coordination and submission of data requests for Energy Supply plants.
Job Functions:
Participate as a member of the Energy Supply management team to (1) assure reliable short & long term supply of economical energy to meet the Company's customer demands.

Provide a minimum of weekly updates on Iatan 1, Iatan 2, and Plum Point status. Provide monthly reports on current activities, budget variances, and items of interest to senior management.

Fulfill duties as alternate Joint Owners Representative on Management Committees of Iatan 1, Iatan 2, and Plum Point.

Obtain O&M, capital, and fuel budget, as well as short-term and long-term outage scheduling, information from Iatan and Plum Point operators/managers and provide to Empire corporate personnel for use in Empire's business planning. Provide suggested changes to the budgets and outage schedules when necessary.

Provide answers to regulatory data requests and other internal requests regarding Iatan and Plum Point. Attend Empire and KCPL regulatory proceedings that pertain to Iatan and Plum Point issues to provide direction and insight. Provide input to Empire's SEC disclosures relating to Iatan 1, Iatan 2, and Plum Point to ensure accuracy and consistency.

Provide updates to Empire senior management on environmental policy and issues that relate to Iatan and Plum Point. Provide suggested courses of action to Iatan and Plum Point personnel related to environmental matters at these facilities to best represent Empire's interests and its business strategies.

Prepare and submit GADS data for all of Energy Supply plants. Prepare and submit responses to data requests for all of Energy Supply plants.
Minimum Qualifications: Bachelor Degree in Engineering and/or Accounting and minimum of 5 years electric utility experience, or equivalent experience. Extensive experience with utility accounting, capital and O&M budgets, cost forecasts, variance explanations and project management is required. Experience with coal commodity contracts, rail transportation and fuel purchasing.
Click for more information on what it's like to work here! Power Your Career Or visit us at www.poweryourcareer.ca
We are an Equal Opportunity/Affirmative Action Employer committed to building a diverse workforce as it values the knowledge, diversity and performance of our employees to make us a great company.​ Our Company strives to provide equal opportunity to qualified individuals with disabilities and disabled veterans. As part of our commitment, we work to ensure our application process is accessible to all candidates. If you require special assistance or accommodation during the hiring process, please notify the HR Representative.
#PowerYourCareer
Follow us on twitter @AQN_Careers
Like us on Facebook PowerYourCareer
Join us on LinkedIn Algonquin Power & Utilities Corp
Follow us on YouTube PowerYourCareer