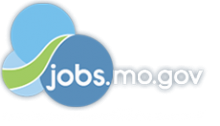 Job Information
Preferred Family Healthcare

Administrative Assistant

in

Joplin

,

Missouri
Mission: Preferred Family Healthcare (PFH) is a dynamic and caring organization committed to providing integrated care to assist individuals in achieving overall health and wellness.
PFH offers a fully array of integrated services, serving more than 100,000 individuals each year in nearly 100 locations throughout Missouri, Oklahoma, Kansas and Illinois.
Your Job:
As the Administrative Assistant you are responsible for developing methods to improve efficiency, keep the office functional and maintain an organized and pleasant working environment.
Essential Job Functions:
Treat all clients, families, referral partners, PFH personnel and other stakeholders with dignity and respect.

Act as receptionist or back-up receptionist according to local schedule.

Represent the organization in a positive manner to staff and the public.

Work with office team in a positive manner to accomplish goals.

Adhere to all HIPAA and confidentiality requirements.

Train associates on use of common office equipment (phone, fax, copier and computers).

Maintain current lists of phone numbers, addresses and associates.

Set up and maintain personnel records as directed by leadership.

Create/maintain a tracking system to ensure the office has all required personnel documentation (current copies of vehicle insurance, driver's license, trainings, etc).

Plus much more!
We think you'd be great for this role if you have the following:
A high school diploma or equivalent certificate (required); an associate's or bachelor's degree in an applicable field such as human resources or social services from an accredited institution (preferred).

One to three years of experience providing clerical/administrative support or other applicable experience, preferred.
Our legal team wants us to let you know what's required!
Employment is conditional upon the receipt of appropriate background checks. Upon offer of employment, you must grant permission for Preferred Family Healthcare to verify accuracy, legitimacy, and results in regards to the following conditions of employment:
You must be able to pass a background check that includes criminal history and abuse/ neglect.

You must have adequate employment/ and or personal reference checks.

Vehicle driving record