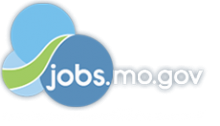 Job Information
Liberty Utilities

Accountant - Financial Reporting

in

Joplin

,

Missouri
Accountant - Financial Reporting
Summary
Title:Accountant - Financial Reporting
ID:105901
Subsidiary:Liberty Utilities
Department:Accounting & Finance & Audit
Location:Joplin, MO
Country:United States
Zip/Postal Code:64801
Description
Liberty Utilities (formerly Empire Electric District Company) is a subsidiary of Algonquin Power & Utilities Corp, a $10+ billion North American diversified generation, transmission and distribution utility. The distribution group provides rate regulated water, electricity and natural gas utility services to over 750,000+ customers in the United States. The transmission group invests in rate regulated electric transmission and natural gas pipeline systems in the United States and Canada. The generation group owns a portfolio of North American based wind, solar, hydro electric and natural gas powered generating facilities representing more than 1,800 MW of installed capacity.
Our vision is to be the utility company most admired by customers, communities and investors for our people, passion and performance.
Mandate: Perform accounting and analytic functions to accurately prepare and support the Company's financial statements and related disclosures. This includes recording transactions and performing processes in accordance with Generally Accepted Accounting Principles, regulated utility requirements, and internal controls. Analyze financial results to ensure accuracy of statements, supporting schedules and disclosures. Manage tasks to meet critical filing deadlines, including working with management and operational department personnel to evaluate accounting information for decision making purposes. Perform, evaluate and document internal controls. Research and make recommendations regarding accounting/regulatory topics as required.
Job Functions:
Participate as a member of the accounting team to ensure transactions are recorded in the accounting system and/or budget system in accordance with generally accepted accounting principles, regulatory accounting principles, sound budget practices, prescribed internal controls and company policy.

Prepare accurate and timely financial statements or other financial/operational reports to senior management, the Board of Directors and other internal customers. Perform a variety of tasks to meet monthly accounting closing and reporting schedules.

Perform review and analytical processes to evaluate the reasonableness and accuracy of financial information. Prepare analytic or budget reports for management, outside auditors and other internal/external customers, which explain variances, trends, and results of operations.

Evaluate processes for efficiencies and adequate controls; develop internal controls over new processes and document such; maintain or ensure documentation of existing processes is adequate; and remediate deficiencies identified during the testing and review process. Recommend operational efficiency enhancements and develop computer applications or manual processes to address those identified.

Assist with research of new accounting and regulatory rules and/or policies to evaluate the impact on the Company, document such, and write procedures to guide implementation of such policies.

Perform other special finance/accounting related projects as requested. Assist internal customers with solving accounting related issues. Assist other accounting departments with filing external reports such as tax reports, FERC reports, state regulatory reports, unclaimed property reports, Provide assistance in closing capital projects.
Minimum Qualifications:
BS Degree in Accounting and > 3 years of practical experience.

Advanced computer skills.

Ability to communicate well in either verbal or written form.

Competency and experience in utility or related accounting field is preferred.
Click for more information on what it's like to work here! Power Your Career
We are an Equal Opportunity/Affirmative Action Employer committed to building a diverse workforce as it values the knowledge, diversity and performance of our employees to make us a great company.​ Our Company strives to provide equal opportunity to qualified individuals with disabilities and disabled veterans. As part of our commitment, we work to ensure our application process is accessible to all candidates. If you require special assistance or accommodation during the hiring process, please notify the HR Representative.
#PowerYourCareer
Follow us on twitter @AQN_Careers
Like us on Facebook PowerYourCareer
Join us on LinkedIn Algonquin Power & Utilities Corp
Follow us on YouTube PowerYourCareer