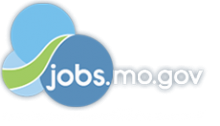 Job Information
Verint Systems, Inc.

Senior Accountant, Corporate Accounting and Finance

in

Jefferson City

,

Missouri
Senior Accountant, Corporate Accounting and Finance
Location US-Remote (United States)
Job ID 15771
Overview of Job Function:
The Senior Accountant of Corporate Accounting and Finance position will work with the accounting team and perform the daily accounting activities, the monthly closing, the quarterly closing. This role will report to and assist the Sr. Director on preparation of financial reports, account reconciliations, audit requests, and search and conclude on complex accounting functions such as leases, internal developed software for internal use, R&D capitalization, and stock based compensation expenses.
Principal Duties and Essential Responsibilities:
• Responsible for month-end and quarter-end close activities associated with general accounting and equity accounting (stock compensation journal entries), and prepare account reconciliations of the general ledger to the supporting documents
• Responsible for the preparation and maintenance of all the schedule and work papers supporting the request from internal management and external auditors.
• Responsible for searching and drafting technical accounting memo on the technical accounting areas such as lease accounting, stock-based compensation expenses, intangible asset impairment review, internal developed software for internal use and external use.
• Responsible for drafting and updating company's accounting policy.
• Responsible for monitoring and maintaining supporting documentation to ensure compliance with internal control standards
• Responsible for monitoring and evaluating accounting processes and identifying opportunities to streamline and recommend solutions
• Responsible for preparation of the supporting document for financial statements and fillings and working with the company's auditors for completion of the quarterly reviews and annual audits.
• Responsible for preparation of ad-hoc analysis as needed
Minimum Requirements:
• Bachelor's degree in Accounting required.
• 6+ years' experience in an accounting position.
• MS Office Suite experience required, with advanced skills in Word and Excel.
• Strong proactive problem solving skills, decision-making, and analytical skills.
• Excellent interpersonal, written/oral communication skills.
• Team Player with the ability to interact with multiple departments.
• Understanding of internal controls over financial reporting
• Strong attention to detail.
• Successful completion of Verint background screening process including, but not limited to, employment verifications, criminal search, OFAC, and SS verification;
• Successful completion of a credit check for travel related roles that will require the candidate to obtain the appropriate credit line required to travel.
Preferred Requirements:
• Certified Public Accountant (CPA) a plus
• Experience with Oracle ERP tools a plus
• Public Accounting experience preferred
As an equal opportunity employer, Verint Systems Inc. prides itself in providing employees with a work environment in which all individuals are treated with respect and dignity. This means we are committed to providing equal opportunity to all qualified employees and applicants for employment without regard to one's race, color, religion, national origin, age, gender, disability, alienage or citizenship status, marital status, creed, genetic predisposition or carrier status, sexual orientation, Veteran status or any other classification protected by applicable federal, state or local laws. This policy applies to all terms and conditions of employment including but not limited to hiring, placement, promotion, compensation, training, leave of absence or termination.