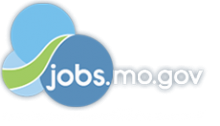 Job Information
Facebook

Research Intern, Compiler Optimization for On-device ML Accelerators (PhD)

in

Jefferson City

,

Missouri
Intro:
Facebook's mission is to give people the power to build community and bring the world closer together. Through our family of apps and services, we're building a different kind of company that connects billions of people around the world, gives them ways to share what matters most to them, and helps bring people closer together. Whether we're creating new products or helping a small business expand its reach, people at Facebook are builders at heart. Our global teams are constantly iterating, solving problems, and working together to empower people around the world to build community and connect in meaningful ways. Together, we can help people build stronger communities - we're just getting started.
Summary:
Facebook Reality Labs (FRL) focuses on delivering Facebook's vision through Virtual Reality (VR) and Augmented Reality (AR). Enabling compelling user experiences on Virtual and Augmented Reality devices requires innovation and co-design across all layers of stack from novel algorithms to custom silicon. FRL is driving the state of the art forward with breakthrough work in computer vision, speech, virtual assistant, machine learning, mixed reality, graphics, displays, sensors, and new ways to map the human body among many others.We are seeking exceptional interns with a background in developing compilers and/or performance models and/or compiler optimizations for machine learning accelerators. Our compiler targets on-device ML accelerators for mobile AR/VR applications, including VR headsets and AR glasses.You would join a team developing a 'clean slate' compiler implementation, and the work will be across the compilation stack, collaborating with teams working on the development stack from model development to accelerator architectures. We are looking for someone who can contribute to developing performance models and/or performance-targeted optimizations for the compiler. The goal is to measure and optimize the performance of ML models on a target accelerator architecture, given its compute and memory capabilities.You will work with domain experts in ML model design, NAS, compiler design and ML accelerator architectures to understand the challenges and then propose and implement models and/or optimizations in the compiler code base. You will analyze the quality of compiled output and evaluate model accuracy and/or optimization efficacy.Our internships are twelve (12) - sixteen (16) weeks long and we have various start dates throughout the year.
Required Skills:
Define, plan and implement performance models and/or performance-directed compiler optimizations inside the existing on-device ML accelerator compiler

Collaborate with other research scientists and software engineers to define objective functions for compiler optimizations and quality metrics

Benchmark compiler versions with and without optimizations

Collaborate with software and hardware engineers to develop performance models for an ML accelerator

Communicate optimization potential, design and results clearly, both within the group as well as to the cross-functional groups
Minimum Qualifications:
Currently has, or is in the process of obtaining, a PhD degree in Computer Science, Electrical Engineering or related field

Must obtain work authorization in the country of employment at the time of hire and maintain ongoing work authorization during employment

2+ years experience in developing compilers, developing code performance optimization, modeling of computer accelerator architectures, or code optimization for ML accelerators

2+ years programming experience
Preferred Qualifications:
Intent to return to degree-program after the completion of the internship/co-op

Experience with deep learning frameworks, such as PyTorch, TensorFlow, Caffe2

Experience in modeling computer architecture performance

Experience with machine learning models

Publication track record in machine learning conferences and/or journals

Experience in optimizing deep learning networks for execution constraints besides just the final accuracy

Interpersonal experience: cross-group and cross-culture collaboration
Industry: Internet
Equal Opportunity: Facebook is proud to be an Equal Opportunity and Affirmative Action employer. We do not discriminate based upon race, religion, color, national origin, sex (including pregnancy, childbirth, or related medical conditions), sexual orientation, gender, gender identity, gender expression, transgender status, sexual stereotypes, age, status as a protected veteran, status as an individual with a disability, or other applicable legally protected characteristics. We also consider qualified applicants with criminal histories, consistent with applicable federal, state and local law. Facebook is committed to providing reasonable accommodations for candidates with disabilities in our recruiting process. If you need any assistance or accommodations due to a disability, please let us know at accommodations-ext@fb.com.