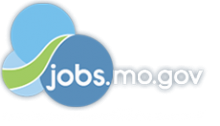 Job Information
Realogy Holdings Corporation

Project Marketing Lead (Remote)

in

Jefferson City

,

Missouri
9511BR
Project Marketing Lead (Remote)
Concord
California
Job Description
The Studio (https://thestudiorealestate.com/) – the largest dedicated real estate marketing agency in the country, which supports Coldwell Banker Realty, the Coldwell Banker brand and its franchises, and special Realogy marketing projects – is seeking a Project Team Lead. This position is responsible for managing projects submitted via our internal project management system. The Project Team Lead executes internal requests ensuring on-target, on-time, on-budget and on-brand delivery of marketing materials. The Project Team Lead must exhibit outstanding project management and client communication skills to achieve the highest possible standards in client service. He/she needs basic knowledge of clients' business challenges to provide communications solutions and project management execution.
KEY RESPONSIBILITIES
Overseeing the project workflow to ensure materials are produced with accuracy and on time

Working collaboratively with project coordinators who support day-to-day project workflow

Reviewing new project requests for complete information and strategic alignment

Assigning new project requests to project coordinators

Providing exemplary customer service support to clients when issues are escalated

Building reports in the project management system to track efficiencies

Communicating updates to senior leadership and field marketing staff

Enhancing program to find efficiencies for the team and clients alike

Maintaining healthy relationships with internal creative teams, product teams and outside vendors

Having a complete and thorough knowledge of all job history and changes on a project, and being able to communicate job status and history effectively to all team members

Entering, updating and closing projects in project management system

Perform other duties as assigned by manager
SKILLS AND KNOWLEDGE REQUIREMENTS
Project management experience preferably including print, direct marketing campaigns, online, digital, and promotions

Ability to gain client trust and effectively manage client expectations

Knowledge of project management tools and their applications to an agency environment

Ability to troubleshoot and negotiate project management roadblocks on specific jobs

Ability to multitask and perform under pressure

Team player with excellent relationship building skills

Operates effectively in a fast-paced, deadline-driven environment

Resourceful and solution oriented

Professional and tactful communication skills

Excellent organization and prioritization skills

Strong understanding of the creative process as well as design and print/web production

Proven ability to communicate clearly and present key information objectively and collaborate effectively with teams and leadership
EXPERIENCE REQUIREMENTS
Bachelor's degree preferred, in marketing, communications, advertising or business

Professional level experience in a project management role either in an external or internal agency preferred
#LI-HW1 #LI-REMOTE
Employment Type
Full-time
Company
Coldwell Banker Real Estate LLC
About Us
Realogy Holdings Corp. (http://www.realogy.com/) (NYSE: RLGY) is the leading and most integrated provider of U.S. residential real estate services, encompassing franchise, brokerage, and title and settlement businesses as well as a mortgage joint venture. Realogy's diverse brand portfolio includes some of the most recognized names in real estate: Better Homes and Gardens® Real Estate (https://www.bhgre.com/) , Century 21® (https://www.century21.com/) , Coldwell Banker® (https://www.coldwellbanker.com/) , Coldwell Banker Commercial® (https://www.cbcworldwide.com/) , Corcoran® (https://www.corcoran.com/) , ERA® (https://www.era.com/) , Sotheby's International Realty® (https://www.sothebysrealty.com/eng) . Using innovative technology, data and marketing products, best-in-class learning and support services, and high-quality lead generation programs, Realogy fuels the productivity of independent sales agents, helping them build stronger businesses and best serve today's consumers. Realogy's affiliated brokerages operate around the world with approximately 190,000 independent sales agents in the United States and more than 112,000 independent sales agents in 113 other countries and territories.
At Realogy, diversity fuels success – for our company and for our employees. We strive to be the preferred company for diverse talent, committed to creating an inclusive environment that encourages everyone to succeed. We pursue talent – strategic thinkers who are eager to innovate, focused on execution and accountable for results. We value diversity – respecting backgrounds, cultures, perspectives.
You'll find our commitment to diversity reflected in our achievements:
Forbes 2020 Best Employers for Diversity.

Recognized on the 2020 Human Rights Campaign Corporate Equality Index .

Recognized for gender diversity on our board of directors by Executive Women of New Jersey and Women's Forum of New York.

First residential real estate company to endorse the Equality Act and fully support H.R. 1447 amending the Fair Housing Act to include LGBTQ+ as protected classes.
With diversity, we succeed together. We hope you'll join us.
Powered by its network of over 94,000 affiliated sales professionals in 3,000 offices across 43 countries and territories, the Coldwell Banker ® organization is a leading provider of full-service residential and commercial real estate brokerage services. The Coldwell Banker brand prides itself on its history of expertise, honesty and an empowering culture of excellence since its beginnings in 1906. Coldwell Banker Real Estate is committed to providing its network of sales professionals with the tools and insights needed to excel in today's marketplace and is known for its bold leadership and dedication to driving the industry forward with big data and smart home expertise. Coldwell Banker Real Estate was the first real estate brand to harness the power of big data; the CBx Technology Suite uses predictive analytics and machine learning to analyze markets, target buyers and sellers and provide agents with a simple platform to create unique and effective marketing plans for each listing. The brand was named among the 2020 Women's Choice Award ® Most Recommended brands for customer experience and overall quality. Blue is bold and the integrity and values of Coldwell Banker give the Gen Blue network an unbeatable edge. Coldwell Banker Real Estate LLC fully supports the principles of the Fair Housing Act and the Equal Opportunity Act. Each office is independently owned and operated.
EEO Statement
EOE AA M/F/Vet/Disability