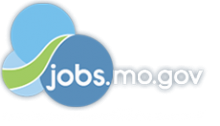 Job Information
Flexential

Product Pricing Specialist

in

Jefferson City

,

Missouri
Job Description:
The Product Pricing Specialist will dive deep into data to influence and develop pricing strategies for Cloud and Managed Services offerings. With the opportunity to look inward at Flexential's performance and externally at competitive factors, this role provides a perfect foundation in this rapidly growing industry.
The major responsibilities are to analyze pricing data to derive insights, develop forecasts and models, determine pricing strategies, monitor trends, and develop pricing tools. The Pricing Specialist will work closely with team members on complex pursuits to create reusable pricing models. This role is highly analytical and requires pricing analysts to consider data from multiple sources and develop complex pricing models that reflect margins for promotional and seasonal pricing based on competitor, market, and customer data.
The ideal candidate will have a demonstrated background using spreadsheet and BI tools to analyze, forecast and present pricing strategies to executives, sales, and marketing.
Key Responsibilities and Essential Job Functions
Analyze pricing data from a variety of sources and using it to derive insights into pricing strategies and market trends

Work closely with Solutions Architects, Product Management, Technical Delivery and Sales teams to build pricing for large, complex solutions that combine offerings from multiple product families

Develop deal pricing models for these complex solutions, including competitive intelligence, that can be reused for similar future deals

Work cross-functionally to evaluate deal and customer profitability and provide guidance to executives

Work closely with product management, sales, and marketing personnel to develop and enact competitive pricing strategies

Develop forecast models that use a variety of statistical modeling methods to prepare reports that show the potential impact of different pricing strategies, including their effect on margins and costs and how they will impact profitability and sales

Utilize quantitative and qualitative methods to analyze competitor pricing, assess market share and margins, and track customer engagement to gain a complete picture of effective pricing strategies

Monitor industry trends to improve sales volume or profitability and develop strategies that take advantage of untapped market opportunity

Develop pricing tools to respond more quickly to changing market needs or trends; including dynamic pricing that allows the company to quickly adjust prices to enhance sales volume and conversion rates

Present findings to executives, sales and marketing teams, and product management through recurring meetings using presentations

Understand and contribute to product analytics such as cost models, attach rate analysis, churn analysis, price history trending

Required Qualifications

Bachelor's degree in business or economics or equivalent experience

3 to 5 years' experience in an analytical role

Expert Excel and mathematical skills

Excellent verbal communication, presentation skills, and writing proficiency

Demonstrated problem solving skills

Ability to synthesize and communicate internal and external data
Preferred Qualifications
Self-motivated

Analytical thinking

Experience with business intelligence tools such as Tableau

Team collaboration
Financial forecasting
Base Pay Range : Annualized salary range offered for this position is estimated to be $80,000-$100,000, however, the actual pay range depends each candidate's experience, location and qualifications.
Variable Pay : Discretionary annual bonus, based on personal and company performance.
Benefits of working at Flexential:
Medical, Telehealth, Dental and Vision

401(k)

Health Savings Accounts (HAS) and Flexible Spending Accounts (FSA)

Life and AD&D

Short Term and Long Term disability

Unlimited Paid Time Off (PTO)

Leave of Absence

Employee Assistance Program

Wellness Program

Rewards and Recognition Program
Benefits are subject to change at the Company's discretion
Flexential offers flexible and essential services that help organizations optimize their journey of IT transformation while simultaneously balancing cost, scalability, compliance and security. The company, co-headquartered in Charlotte and Denver, is committed to building trusted relationships and delivering tailored solutions that suit the individual needs of its customers. Flexential is deeply invested in the success of its customers, who trust it to deliver core data center solutions of colocation and connectivity, as well as, cloud, managed solutions and professional services. Flexential's robust suite of assets spans 21 markets and comprises 40 highly redundant and connectivity-rich data centers. For more information on Flexential, please visit www.flexential.com. Flexential is a registered trademark of the Flexential Corp.
Follow Flexential on LinkedIn (http://www.linkedin.com/company/flexential) , Twitter (https://twitter.com/flexential) , Facebook (https://www.facebook.com/flexential/) and YouTube (https://www.youtube.com/c/Flexential) .
All qualified applicants will receive consideration for employment without regard to race, color, religion, sex, sexual orientation, gender identity, national origin, disability, veteran status.