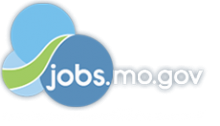 Job Information
Peraton Corporation

Principal Technical Trainer

in

Jefferson City

,

Missouri
Principal Technical Trainer
Requisition ID : 21009576
Location : United States
US Citizenship Required for this Position: : Yes
Relocation Assistance: : No relocation assistance available
Clearance Type: : Position of Public Trust
Shift : 1st Shift
Travel : Yes, 25 % of the Time
Job Posting Category : Technical Support
Description
Peraton drives missions of consequence spanning the globe and extending to the farthest reaches of the galaxy. As the world's leading mission capability integrator and transformative enterprise IT provider, we deliver trusted and highly differentiated national security solutions and technologies that keep people safe and secure. Peraton serves as a valued partner to essential government agencies across the intelligence, space, cyber, defense, civilian, health, and state and local markets. Every day, our 22,000 employees do the can't be done, solving the most daunting challenges facing our customers.
This position will be responsible for implementing technical training courses, facilitating customer visits, and performing lab demonstrations that provide a competitive edge for technical audiences. This will include the delivery of standard and customized training based on field needs and the delivery of new product and technology training in support of field readiness. Administer hands-on tests. The position will also be responsible for helping to create, test, and review new and existing courseware.
As a TSA Checked Baggage Trainer you will have experience on all Explosive Detection Systems and associated OSARP Protocols. Training will include instructor guides; reference sheets; lab/exercise materials and e-learning strategies.
Instructors will be responsible for training personnel by conducting formal classroom courses; workshops; seminars. Plans; coordinates; and conducts training and related instructional programs for customer personnel.

Provide instructor lead platform training to TSA agents.

Conducts training sessions and assists in evaluating the effectiveness of training activities.

Attend train the trainer events for new training material.

Coordinates logistics for instruction events; including scheduling classes; reserving classrooms; travel arrangements and preparing workstations.

Maintains records of training activities; participant progress; and program effectiveness. Record student's scores in TSA databases as needed.

Maintain currency with SOP updates. Updates course documentation as needed to ensure timeliness and relevance.

Maintains current knowledge of relevant technologies as assigned.

During non-instructor assignments maintain all required TSA and Peraton training requirements and conduct in-depth preparation to instruct new materials.

You will need a minimum of 5 years of directly related experience in course instruction.

Occasional domestic travel is required. Must be able to travel on short notice and may be required for up to 3 weeks periods for each travel evolution. Possibly greater than 25% travel.

Employee must be able to obtain and maintain TSA suitability during the length of the contract
Qualifications
Basic Qualifications:
B.A. or B.S. from an accredited college in a related discipline, or equivalent experience/combined education

5 year experience providing direct support to airports and airport personnel to communicate technology training

5 year experience resolving issues with new releases of equipment

5 year experience providing instructional support to airports; and expertise in TSA Checked Baggage Screening operations, procedures and related TSE, to include OSARP Protocol .
Preferred Qualifications:
6 – 8 years experience instructing curriculum to the TSA security workforce supporting the Specialized Security Training Program (SST)
#TSA
We are an Equal Opportunity/Affirmative Action Employer. We consider applicants without regard to race, color, religion, age, national origin, ancestry, ethnicity, gender, gender identity, gender expression, sexual orientation, marital status, veteran status, disability, genetic information, citizenship status, or membership in any other group protected by federal, state, or local law.
Req ID: 21009576