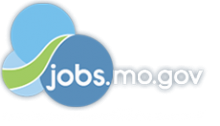 Job Information
Merck

ORGANON - Specialist, Label Writing

in

Jefferson City

,

Missouri
Job Description
The purpose of the Label Writing group is to drive labeling strategy and ensure high quality and compliant labeling documents which ensure the safe and effective use of products for patients and healthcare providers, globally. The Label Writing group is accountable for developing and maintaining the target product labeling for developmental products, the core labeling documents (CCDS) and US labeling for marketed products; and supporting country Regulatory Affairs in the development and maintenance of the EU and most of world labeling.
As part of Label Writing group, and under the supervision of an Associate Director in Label Writing, the Label Writing Specialist, is responsible for managing labeling of assigned products for developmental and marketed products, globally. This includes assistance with the preparation of labeling documents for review by cross-functional labeling teams in the development and maintenance of Core labeling and US labeling, including associated patient labeling documents, and the target product labeling. The Label Writing Specialist is also responsible for supporting local country affiliates on the development and maintenance of the EU and most of world labeling.
This position will report to an Associate Director in the Label Writing Group within Global Labeling and Advertising Promotion Review in the Strategic Operations Department within the Research and Development organization of Organon & Co.
Primary Responsibilities
Assist with the initial creation and updates to labeling documents for assigned products including development and maintenance of Core labeling, US labeling, and their associated patient labeling documents, and target product labels.

Operates as a point of contact on assigned products for all internal and external stakeholders to ensure timely regulatory submissions, quality and compliant labeling documents, and to support business objectives. Includes support required for audits/inspections related to assigned products.

Provides project management throughout the entire process, from the request to initiate or update a Core/US labeling through notification to stakeholders, in order to ensure documents are produced in a timely manner according to internal operating procedures and external regulatory requirements. Includes the responsibility to manage communication plans, distribution of labeling documents, updates to labeling tracking reports and databases, and providing status updates to Global Labeling management.

Helps to ensure that country labeling documents are aligned with the Core or reference labeling documents.

Assists with the creation and submission of US labeling components. Controls the consistency of US labeling content through alignment with the Core Labeling, across product families where necessary, and with all applicable best practices.

Assists with the creation of local product labeling (EU and most of world) for assigned products and interfaces with Regional Labeling Lead and local country affiliate colleagues to support timely and quality regulatory submissions and approvals globally.

Supports the use and development of current and new tools, technologies and processes to support efficient global label development and worldwide submissions and approvals.
Qualification, Skills & Experience
Bachelor's degree preferably in a scientific or medically-related discipline required.

0-3 years of pharmaceutical experience or relevant professional experience.

Must have proven track record to be able to think critically, independently and problem solve.

Must have high level of motivation, drive, and demonstration of Organon leadership values.

Excellent written and verbal communication skills including ability to write clearly and concisely.

Driver of change and innovation.

Ability to work seamlessly with all levels of personnel.

Demonstrated sensitivity and knowledge of cultural differences with experience in multi-country, multi-cultural environments and demonstrated success with cross-geographically based cultural collaborations.

Excellent word processing, sharepoint, excel, e-mail, and online meeting tool skills.
Who we are …
Organon delivers ingenious health solutions that enable people to live their best lives. We are a $6.5 billion global healthcare company focused on making a world of difference for women, their families and the communities they care for. We have an important portfolio and are growing it by investing in the unmet needs of Women's Health, expanding access to leading biosimilars and touching lives with a diverse and trusted portfolio of health solutions.
Our Vision is clear: A better and healthier every day for every woman.
At launch, we will be more than 10,000 Founders strong, ready to rise together as we make a difference in a new way. As Founders, employees will create their future and will help shape the direction of Organon and its impact on the world. Our culture reflects our passion for those we champion.
At Organon, we all belong. We embrace diversity and give it a voice. Our commitment to supporting women is reflected in the make-up of our leadership team, which is majority female and our diversity of experience is core to who we are and what we are designed to do.
NOTICE FOR INTERNAL APPLICANTS
In accordance with Managers' Policy - Job Posting and Employee Placement, all employees subject to this policy are required to have a minimum of twelve (12) months of service in current position prior to applying for open positions.
If you have been offered a separation benefits package, but have not yet reached your separation date and are offered a position within the salary and geographical parameters as set forth in the Summary Plan Description (SPD) of your separation package, then you are no longer eligible for your separation benefits package. To discuss in more detail, please contact your HRBP or Talent Acquisition Advisor.
Current Employees apply HERE (https://wd5.myworkday.com/msd/d/inst/1422$1533/rel-task/3001$14.htmld)
Current Contingent Workers apply HERE (https://wd5.myworkday.com/msd/d/task/1422$4020.htmld)
US and Puerto Rico Residents Only:
Our company is committed to inclusion, ensuring that candidates can engage in a hiring process that exhibits their true capabilities. Please click here (https://survey.sogosurvey.com/r/aCdfqL [survey.sogosurvey.com]) if you need an accommodation during the application or hiring process.
For more information about personal rights under Equal Employment Opportunity, visit:
EEOC Poster (https://www.dol.gov/sites/dolgov/files/ofccp/regs/compliance/posters/pdf/eeopost.pdf)
EEOC GINA Supplement​
OFCCP EEO Supplement (https://www.dol.gov/ofccp/regs/compliance/posters/pdf/OFCCP_EEO_Supplement_Final_JRF_QA_508c.pdf)
We are proud to be a company that embraces the value of bringing diverse, talented, and committed people together. The fastest way to breakthrough innovation is when diverse ideas come together in an inclusive environment. We encourage our colleagues to respectfully challenge one another's thinking and approach problems collectively. We are an equal opportunity employer, committed to fostering an inclusive and diverse workplace.
Search Firm Representatives Please Read Carefully
Merck & Co., Inc., Kenilworth, NJ, USA, also known as Merck Sharp & Dohme Corp., Kenilworth, NJ, USA, does not accept unsolicited assistance from search firms for employment opportunities. All CVs / resumes submitted by search firms to any employee at our company without a valid written search agreement in place for this position will be deemed the sole property of our company. No fee will be paid in the event a candidate is hired by our company as a result of an agency referral where no pre-existing agreement is in place. Where agency agreements are in place, introductions are position specific. Please, no phone calls or emails.
Employee Status:
Regular
Relocation:
No relocation
VISA Sponsorship:
No
Travel Requirements:
No Travel Required
Flexible Work Arrangements:
Remote Work
Shift:
Valid Driving License:
Hazardous Material(s):
Number of Openings:
1
Requisition ID: R110770