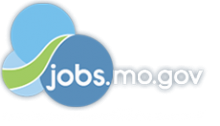 Job Information
Nelnet

Marketing Manager

in

Jefferson City

,

Missouri
Nelnet is a student loan servicer that's grown into a fiber internet pioneer, real estate investor, and software provider. But that's just the beginning. With 6,500 associates and growing, we take our business wherever superior customer experiences and ingenuity are needed.
The perks of working at Nelnet go beyond our benefits package. When you join the Nelnet team, you're part of a community invested in the success of each individual. That support comes through in our work, as we are united by our mission of creating opportunities for people where they live, learn, and work.
Nelnet's Diversified Services Team, an experienced, trusted partner offering premier services and flexible, innovative technology solutions that help transform the way our customers do business, seeks a Marketing Manager to lead B2B marketing strategies and campaigns to support Nelnet's growing Business Process Outsourcing business.
This position requires a candidate that can effectively communicate with a variety of B2B audiences, develop and implement impactful marketing strategies/campaigns/projects that maximize awareness and drives revenue opportunities. In this role, you will be responsible for developing B2B marketing strategies and plans through research, data analysis, and critical thinking and be responsible for communicating, coordinating, and implementing these strategies both internally and externally. The ideal candidate will have a minimum of 4-6 years experience working in a marketing role with demonstrated success in marketing planning, project management, inbound, outbound, digital, email, content marketing, and other marketing disciplines.
This position sits at the intersection of brand, marketing, product, and sales support and requires a candidate that understands and can leverage data and market research to maximize audience development. The ideal candidate for this position should be a master at collaborating development resources, skillsets, and the input of decision-makers to implement projects that build awareness, generate interest, leverage opportunities and increase the reach and revenue of this growing business. The ideal candidate possesses an eclectic skill set that allows them to simultaneously see the macro and micro impact of their marketing endeavors and makes decisions that drive value for both the customer and our BPO business.
Responsibilities
Marketing Strategy
• Work with business stakeholders to develop an integrated annual marketing strategy, budget, and tactical plan.
• Understand the differences between audiences to develop a B2B marketing strategy and playbook.
• Partner with sales business development in the identification and entry into new markets.
Acquisition Marketing
• Develops organic/paid/mixed customer acquisition strategies to help reach BPO business revenue targets.
• Lead internal/external/agency/market-specific teams and resources to design and drive lead generation campaigns.
• Evaluate, test, and implement new ways to improve the creation and conversion of incoming & existing leads.
Campaign Management
• Research and execute on all aspects of digital and traditional marketing campaigns, including market analysis, audience segmentation, go-to-market strategy, scheduling, budgeting, resource allocation, asset development, optimization, and reporting.
• Lead the development of all campaign assets, including global assets to hyper-targeted executions.
• Identify, measure, and report on key campaign metrics and analyze programs for performance insights that inform continuous campaign optimization and improvement.
Marketing Asset Development
• Drives execution in the following and other marketing channels: digital advertising, social media, traditional media, SEM/SEO, account-based marketing campaigns, and digital asset creation.
• Orchestrate content direction and strategy through cross-functional collaboration across the leadership team and coordinate with a marketing specialist.
• Coordinate and collaborate with SMEs, industry experts, strategic partners, internal specialists (web, design, media, writing, etc.), and outside vendors for the successful development of marketing assets.
Marketing Operations
• Effectively allocate budget and human resources in support of the annual marketing plan.
• Define and monitor key performance indicators with a focus on discovering ways to maximize ROI.
• Ability to multi-task and manage multiple projects simultaneously across different stages with different objectives and goals.
Resource Management
• Effectively provide direction, feedback, and motivation to a wide range of collaborators and directly/indirectly managed resources.
• Manage supporting partners to maximize capabilities and throughput.
• Make resource allocation decisions based on changing and evolving marketing priorities.
Experience
• 4-6 years of marketing experience with 3-5 years of B2B.
• Success opening, entering, and expanding new markets.
• Previous industry/company/product experience in Business Process Operations, Managed Services, Customer Contact Centers, and or Back Office Processing (preferred).
Skills
Personal Skills
• Excellent verbal, written, listening, and interpersonal communication skills.
• Passion for products, marketing, and discovering new ideas to meet market needs.
• Excellent analytical skills.
• Must be able to handle a high volume of projects
• Strong leadership skills with the ability to lead, motivate and drive teams to deliver world-class marketing and high-impact results
• Perform a wide variety of tasks – a wide degree of creativity and latitude is required
• Self-motivated and action-driven with the ability to work independently to execute and follow through.
• Work successfully in a rapidly changing environment is necessary.
• Strong work ethic, values, and integrity.
• Embraces challenges enthusiastically, then executes relentlessly.
• Have a willingness to expand the role and find ways to support the team even when it is outside your role and responsibilities
Technical Skills
• Understanding of digital marketing strategies, tools, and best practices.
• Knowledge of digital advertising platforms, social media platforms, event activations, integrations, and multi-channel campaign measurement.
• Experience with multi-channel marketing strategy, A/B, and multivariate test design, optimization, and ROI.
• Proficiency in digital marketing tools such as Google Analytics, Google Adwords, Apple Search Ads, Facebook Ads manager, etc.
• Knowledge of marketing automation and CRM (Salesforce) platform management platforms, processes, required resources, and best practices.
• Proficient in Outlook, PowerPoint, Word, Excel, and Teams.
Colorado residents; pay range for this role is $70,000 - $90,000
Our benefits package includes medical, dental, vision, HSA and FSA, generous earned time off, 401K/student loan repayment, life insurance & AD&D insurance, employee assistance program, employee stock purchase program, tuition reimbursement, performance-based incentive pay, short- and long-term disability, and a robust wellness program. Click here to learn more about our benefits: LINK (http://nelnetinc.com/careers/benefits/) .
Nelnet is an Equal Opportunity Employer, complies with Executive Order 11246, and takes affirmative action to ensure that qualified applicants are employed, and that employees are treated during employment, without regard to race, color, religion/creed, national origin, gender, or sex, marital status, age, disability, use of a guide dog or service animal, sexual orientation, military/veteran status, or any other status protected by Federal or State law or local ordinance. Qualified individuals with disabilities who require reasonable accommodations in order to apply or compete for positions at Nelnet may request such accommodations by contacting Nelnet Corporate Recruiting.
Qualified individuals with disabilities who require reasonable accommodations in order to apply or compete for positions at Nelnet may request such accommodations by contacting Corporate Recruiting at 402-486-5725 or corporaterecruiting@nelnet.net .
Nelnet is a Drug Free and Tobacco Free Workplace.
Nelnet is a leading student loan servicer – but we're even more than that. We're a professional services company, telecommunications innovator, and K-12 and higher education expert (and that's just the shortlist). For over 40 years, we've been serving our customers and making their dreams possible.
EEO Info (https://nelnetinc.com/wp-content/uploads/EEO-poster.pdf) | EEO Letter (https://nelnetinc.com/wp-content/uploads/EEO-Jeffs-Letter.pdf) | EPPA Info (https://nelnetinc.com/wp-content/uploads/Employee-Polygraph-Protection-Act-Poster.pdf) | FMLA Info (https://nelnetinc.com/wp-content/uploads/FMLA-Leave.pdf)