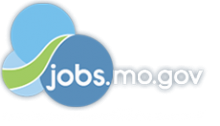 Job Information
Pearson

Instructional Leadership Consulting Specialist

in

Jefferson City

,

Missouri
Instructional Leadership Consulting Specialist
Description
We are the world's learning company with more than 24,000 employees operating in 70 countries. We combine world-class educational content and assessment,powered by services and technology, to enable more effective teaching and personalized learning at scale. We believe that wherever learning flourishes so do people.
Position Summary :
The Instructional Leadership Consulting Specialist reports to the Director of Instructional Leadership Consulting Services and is responsible for supporting the instructional leaders/teacher managers at Connections Academy schools in advancing online teaching and learning in alignment with OBL's core education standards and learning science research. The Instructional Leadership Consulting Specialist will partner with Connections Academy schools to identify school-specific needs and provide appropriate, customized support to improve instructional efficacy, accelerate student performance, and improve state test scores, with a focus on improving academic outcomes in mathematics. Applicants must have experience directly managing, coaching, or mentoring teachers to improve student performance.
Primary Responsibilities :
● Support teacher managers in implementing and monitoring research-based practices that improve teaching and learning (e.g., peer coaching, professional learning communities, feedback, reflection)
● Support teacher managers at schools in developing and sharing strategies that teachers can use to:
o diagnose student needs more analytically; plan more productively; and teach more effectively
o identify students who need additional support,
o implement appropriate interventions following a response to intervention model
o modify courses/curriculum to meet students' needs and align to state standards
● Work closely and collaboratively with internal leadership and school instructional leadership to support schools
with instructionally related School Improvement Plans
● Share, and support schools in implementing, practices proven to be successful at other Connections Academy schools
● Use key data points to identify areas for improvement and support
● Provide ongoing input into tools and success metrics to evaluate effectiveness of coaching/consulting services to schools, gauge customer satisfaction, and identify areas for improvement
● Work with the Training Services team to identify areas where additional training is needed.
● Other duties as assigned.
Pearson Online & Blended Learning is focused on providing a flexible work environment to its employees, including the ability to work from home on a regular basis in most positions. We believe that flexibility in work/life balance is a critical part of our culture and employee satisfaction, and we are proud to provide to our employees the ability to work from anywhere, anytime. In exchange, we require that employees have the appropriate means to work remotely, including adherence to our work at home policies regarding home office setup, including but not limited to privacy of records, technology standards, equipment standards and expectations.
The following equipment will be provided to you by the company as a full-time employee:
● Laptop and phone
● Headset
The following equipment will need to be provided by you, as the employee, when working from home:
● 2 nd monitor (required)
● Mouse (required)
● Keyboard (required)
Qualifications
Requirements :
● 3 years experience directly managing, coaching, or mentoring teachers (preferably in a virtual teaching environment)
● Experience in instructional leadership, academic coaching, professional development, online pedagogy, or related education industry experience with direct responsibility for improving teacher effectiveness
● Deep expertise in research-based pedagogy that has an impact on student achievement and engagement, learning science research, effective practices for working with K-12 students, virtual teaching and learning
● Experience as a math coach, or leading math improvement initiatives, highly desirable
● Ability to build and consistently strengthen relationships with school stakeholders
● Ability to track and analyze quantitative and qualitative data to discover trends and act strategically and effectively to improve teacher effectiveness and accelerate student performance
● Strategic thinker with proven ability to translate education research into practice
● Excellent research, written, and oral communication skills
● Proven track record of working collaboratively in a fast paced work environment with multiple competing deadlines
● High expectations of oneself, colleagues, and stakeholders
● Habitual problem solver
● Self-motivated and directed
● Ability to travel out of state
● Bachelor's degree required, Master's degree preferred
Capabilities :
● Customer Centric – Acts with a strong customer mindset (both internal and external) and is a visible advocate for the customer. Builds strong relationships with customers and uses those to improve their experience and outcomes.
● Delivering Financial Results – A strong track record of delivering against budgets and commitments.
● Communications - A great communicator who engages teams and stakeholders with thoughtful delivery and messages that resonate.
● Works well in a matrix - Models collaboration, solves problems with peers, builds trust and support.
● Takes personal responsibility – Can be relied on to complete tasks timely and well, demonstrates "ownership" regardless of the outcome, proactive in exploring and exploiting new opportunities.
Behaviors :
● High level of integrity and transparency;
● High degree of flexibility;
● Positive attitude;
● Evidence of a strong work ethic, and;
● Demonstrated team player
Pearson is an Equal Opportunity and Affirmative Action Employer and a member of E-Verify. All qualified applicants, including minorities, women, protected veterans, and individuals with disabilities are encouraged to apply.
Primary Location: US-RE-Remote
Other Locations US-MD-Columbia
Work Locations: US-Remote Remote
Job: Professional Development
Organization: North America Connections
Employee Status: Regular Employee
Job Type: Standard
Shift: Day Job
Job Posting: Sep 22, 2020
Job Unposting: Sep 28, 2020
Schedule: Full-time Regular
Req ID: 2008844
Pearson is an Equal Opportunity and Affirmative Action Employer and a member of E-Verify. All qualified applicants, including minorities, women, protected veterans, and individuals with disabilities are encouraged to apply.