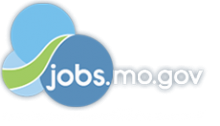 Job Information
Black & Veatch

Global IT Service and Delivery, Sr. Director

in

Jefferson City

,

Missouri
Global IT Service and Delivery, Sr. Director
We believe real value is powered by the unique skills and experiences of our professionals. The interchange of ideas from a diverse group of people gives our teams an expanded perspective and the ability to find better solutions for our clients.
Company : Black & Veatch Corporation
Req Id : 39567
Job Title : Global IT Service and Delivery, Sr. Director
Location : USVRTL
Business Unit Sector : COR-CORP-CIO
Opportunity Type : Staff
Relocation eligible : No
Full time/Part time : Full-Time
Project Only Hire : No
Visa Sponsorship Available: No
Job Summary
The Head of IT Service and Delivery – Sr. Director reports to the Chief Information Officer and is accountable for the strategy, management, governance and execution of the IT Service and Delivery organization. This leader will ensure alignment with business strategy and ensure focus on performance and increasing stakeholder value. This newly created position will be pivotal in changing how we operate across Global IT and within Infrastructure, Applications, and IT Service Management (ITSM) to deliver based on defined objectives and key results.
The IT Service and Delivery organization ensures that the right strategic business IT services are offered at quality levels to sustain IT-enabled business capabilities and assets in a cost-effective manner. This function adopts a strategic orientation to relationship management, business development, service fulfillment, performance management, and sourcing. It matches IT capabilities to business's needs, and deliberately orchestrates people, processes, technology and relationships to ensure that performance commitments are met.
Key Role Definition: The Head of IT Service and Delivery oversees establishment of the technical architecture, drives operational standards, and leads all operations aspects of IT service delivery. In addition, this leader orchestrates Applications Delivery, Infrastructure Operations, IT Service Management, and IT Performance Management services. This leader will develop and execute capital and operating budgets to effectively maintain and operate all BV technology systems. This includes directing all employee owners in the IT Service and Delivery unit to align with and support BV's strategic goals. Additionally, this professional works collaboratively with members of IT Leadership Team, and BV business leaders to deliver high availability technology services, mitigate risks, maintain continuity of operations, and safeguard the organization's flow of information.
Key Responsibilities
Provide strategic and operational leadership that ensures stable operation and high reliability of BV's Information Systems.

Influence IT service design based on prescribed standards and recommend associated policies that safeguard infrastructure, protect end users, and support service delivery across the enterprise.

Account for day-to-day IT operations, as it pertains to design, implementation, maintenance, operation, and continuous improvement of IT Applications, Infrastructure, ITSM, and End User Support Services.

Ensure collaboration and teamwork across all service areas.

Service areas include applications development and maintenance, voice and data networks, (wired and wireless) network engineering, data centers, audio visual systems, virtual and physical computing environments, security, system administration, virtualization, middleware, desktop support, mobile devices, printing devices, and end user support.

Maintain inventory of equipment in spaces throughout the BV enterprise, compile usage statistics and maintains operability infrastructure components.

Collaborate with the stakeholders, vendors and external partners as needed to optimize company-wide services.

Oversee strategic technology deployment and life-cycle replacement plans to ensure BV remains technology enabled.

Direct large managed services contracts to ensure services are being delivered as promised and BV is earning the value anticipated.

Understand contract language and monitor milestone, goal, SLA, and project completion.

Ensure the oversight of vendor personnel in a manner that operational tasks and strategic goals are realized.

Ensure alignment of vendor personnel to service delivery optimization.

Advise the CIO as a as member of the CIO IT Leadership Team,

Accountable for IT Service and Delivery annual capital budget requests including input to the annual operations budget process.

Advise the CIO, BV policy makers, senior leaders, and executives on strategic infrastructure and applications projects.
Management Responsibilities
Supervises work of others. Responsible for hiring, discipline, and pay administration of their subordinates.
Preferred Qualifications
Proven motivational leadership Advanced technical knowledge Effective negotiation skills Superior decision making Strong communication skills Excellent people management skills Outstanding listening and understanding skills Strong problem-solving skills Demonstrable track record of maintaining technology currency Expert-level knowledge of IT Services and Delivery management and associated methodologies, techniques, processes, and approaches Budget, cost, and profitability management skills Knowledge of applicable tools Credibility as a senior-level leader Strategic Thinking: Ability to juggle multiple goals and deadlines Team Leadership & Development: Ability to mentor, coach, and effectively transfer expertise to others Facilitation, negotiation & problem resolution skills Ability to build a strong network and relationships at executive levels with technology and solutions, customers, and suppliers Resilient and resourceful
Minimum Qualifications
Education : Bachelor's degree. Business, Technology or Computer Science and MBA preferred.
Experience: 18+ years of experience
All applicants must be able to complete pre-employment onboarding requirements (if selected) which may include any/all of the following: criminal/civil background check, drug screen, and motor vehicle records search, in compliance with any applicable laws and regulations.
Certifications
IT Management Frameworks (ITIL, COBIT, etc.)
Work Environment/Physical Demands
Contact Compensation
Competencies
Salary Plan
ITS: Information Technology Service
Job Grade
009
Black & Veatch endeavors to makeaccessible to any and all users. If you would like to contact us regarding the accessibility of our website or need assistance completing the application process because of a disability, please contact the Employee Relations Department at (913) 458-2147. This contact information is fordisability accommodation requests only; you may not use this contact information to inquire about the status of applications. General inquiries about the status of applications will not be returned.
Black & Veatch is committed to being an employer of choice by creating a valuable work experience that keeps our people engaged, productive, safe and healthy.
Our comprehensive benefits portfolio is a key component of this commitment and offers an array of health care benefits including but not limited to medical, dental and vision insurances along with disability and a robust wellness program.
To support a healthy work-life balance, we offer flexible work schedules, paid vacation and holiday time, sick time, and dependent sick time.
A variety of additional benefits are available to our professionals, including a company-matched 401k plan, adoption reimbursement, tuition reimbursement, vendor discounts, an employment referral program, AD&D insurance, pre-taxed accounts, voluntary legal plan and the B&V Credit Union. Professionals may also be eligible for a performance-based bonus program.
We are proud to be a 100 percent ESOP-owned company. As employee-owners, our professionals are empowered to drive not only their personal growth, but the company's long-term achievements - and they share in the financial rewards of the success through stock ownership.
By valuing diverse voices and perspectives, we cultivate an authentically inclusive environment for professionals and are able to provide innovative and effective solutions for clients.
Black & Veatch Holding Company, its subsidiaries and its affiliated companies, complies with all Equal Employment Opportunity (EEO) affirmative action laws and regulations. Black & Veatch does not discriminate on the basis of age, race, religion, color, sex, national origin, marital status, genetic information, sexual orientation, gender Identity and expression, disability, veteran status, pregnancy status or other status protected by law.
For our EEO Policy Statement, please click. If you'd like more information on your EEO rights under the law, please clickand.
Notice to External Search Firms : Black & Veatch does not accept unsolicited resumes and will not be obligated to pay a placement fee for unsolicited resumes. Black & Veatch Talent Acquisition engages with search firms directly for hiring needs.
Job Segment: Engineer, Network Engineer, Engineering