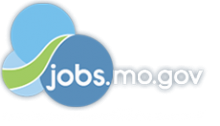 Job Information
Travelers

Data Analytics Director - Databricks

in

Jefferson City

,

Missouri
Company Summary
Taking care of our customers, our communities and each other. That's the Travelers Promise. By honoring this commitment, we have maintained our reputation as one of the best property casualty insurers in the industry for over 160 years. Join us to discover a culture that is rooted in innovation and thrives on collaboration. Imagine loving what you do and where you do it.
Job Category
Analytics & Research
Target Openings
1
Job Description Summary
The Director, Data Analytics Engineer provides strategic oversight and implementation approaches that benefit business strategic initiatives. This role leads the implementation of highly complex project(s) that support a business.
Enterprise Data & Analytics Technology is a team of highly motivated and skilled professionals who are leading Travelers' analytics journey and driving business value that creates a sustainable competitive advantage for the company.
Primary Job Duties & Responsibilities
Data Analysis, Acquisition, Preparation, and Exploration:
Provide guidance to moderate size team working with complex (type, quality, volume) and unfamiliar data.

Perform complex analysis, expert level design, configuration and programming functions.

Lead investigation and resolution efforts for high impact data defects and problems.

Ensure the team complies with Travelers standards, processes, and protocols.

Identify gaps, escalating issue to Leadership.

Review complex data derivations, business transformation rules, and data requirements.

Implement best practices regarding data usage.

Collaborate with project team and other key stakeholders within the line of business to identify, estimate, and prioritize project and/or enhancement activities.

Create and present complex (technology and features) data visualizations techniques to help support data exploration
Data Solutions & Analytics Implementations:
Partner with Information Technology to architect and develop strategic data solutions including transformation logic, rules, tables, as well as business requirements, governance, and specifications.

Lead the operationalizing and automation of more complex data (more systems, data sets and streams, size of data sets more substantial) products into business.

Design and lead integration of analytic data products, including pilots and proof of concepts.

Apply knowledge of current industry trends and techniques to formulate solutions within the context of assigned projects and/or enhancements.
Data Culture:
Frequently present and translate complex information in relevant business terms.

Ensure business and data users are properly trained on data products/analytic environment. Identify training opportunities.
Data Strategy and Execution:
Develop and execute data strategies and identify enterprise architecture, platform, application infrastructure needs.

Integrate work efforts within respective line of business portfolios.

Effectively manage resources to implement on going projects, enhancements, initiatives and/or problem resolution.

Provide leadership by setting priorities, assigning work and coaching / mentoring unit members.

Ability to work well and build consensus among a diverse group of stakeholders to create alignment from a delivery and support perspective.

Perform other duties as assigned.
Minimum Qualifications
5 years of relevant experience with data tools, techniques, and manipulation required.

1 year of Leadership experience required.
Education, Work Experience, & Knowledge
Education:
College Degree in STEM related field
Technical Knowledge:
Advanced knowledge of data tools, techniques, and manipulation preferred. Examples (but not limited to):

Big data and Cloud platforms: AWS, Databricks, Talend, Snowflake

Programming languages: SAS, SQL, Spark, Python, Hive, AWS

Visualization platforms: QlikView, Tableau, MicroStrategy and Qlik Sense
Experience:
8 years of relevant experience with data tools, techniques, and manipulation preferred.

4 years Leadership experience preferred.
Job Specific Technical Skills & Competencies
Advanced knowledge of data tools, techniques, and manipulation preferred. Examples (but not limited to): RDBMS, NoSql DB, big data querying platforms, Databricks, Google BigQuery preferred or comparable (Snowflake Cloud Data Warehouse and/or Redshift, Hive QL, etc).

Programming languages - SAS, SQL, Spark, Python, Hive, AWS

Visualization platforms: QlikView, Tableau, MicroStrategy and Qlik Sense

Data integration tools - Talend, Ab Initio

Scheduling tools - Autosys, Control-M

Data governance and data management concepts, approaches, tools in the successful implementation of data strategy

Cloud specific skills around data pipeline, storage and analysis solutions - Ex: Databricks, Use of AWS cloud services: EC2, EMR, RDS, Redshift, S3, Lambda, Kinesis

Containerization technologies - Docker, Kubernetes

Data serialization formats - Apache Avro, Parquet, Protobuf, Apache Thrift.

CI/CD & DevOps

Architecting, designing and operationalization of large scale data and analytics solutions on Snowflake Cloud Data Warehouse and/or Redshift.

Ability to communicate thoughts/designs/ideas in an unambiguous manner and adjusts communication based on audience.

Able to proficiently diagnose root causes and solve complex problems.

Able to evaluate alternative solutions and assess risk before taking action.

Has the ability to reach sound decisions quickly and escalates appropriately.

Able to maintain and enhance partnerships across the organization to achieve objectives.

Practices objectivity and openness to others' views. Able to recognize and support team priorities.

Able to develop business partnerships and influence business priorities through solution identification aligned with business objectives and goals.

Accountable to set technical goals and priorities for self and other team members. Exhibits team leadership and collaborates with partners.

Able to build consensus among a diverse group stakeholders.
Employment Practices
Travelers is an equal opportunity employer. We value the unique abilities and talents each individual brings to our organization and recognize that we benefit in numerous ways from our differences.
If you have questions regarding the physical requirements of this role, please send us an email (TAPHYREQ@travelers.com) so we may assist you.
Travelers reserves the right to fill this position at a level above or below the level included in this posting.