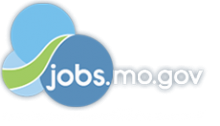 Job Information
Verint Systems, Inc.

Data Analyst

in

Jefferson City

,

Missouri
Data Analyst
Location US-Remote (United States)
Job ID 15880
At Verint, we believe customer engagement is the heartbeat of global brands, and our mission is to help organizations discover possibilities barely imagined a few years ago. We help the world's most iconic brands build enduring customer relationships by connecting work, data, and experiences across the enterprise. We're looking for innovators with the passion, creativity, and drive to help us tackle new challenges and deliver real results for our customers. Our commitment to attracting and retaining a talented, diverse, and engaged team provides a collaborative, collegial environment that openly celebrates differences and affords personal and professional growth opportunities.
Overview of Job Function:
The Data Analyst is assigned to the Intelligent Virtual Assistant (IVA) division, within the Verint Intelligent Self-Service department. The data analyst works on new IVA implementations, IVA continuous improvement projects, sales support, product development, and/or internal projects. The role analyzes natural language and prioritize analysis results using an evidence-based approach. They also work with other analysts, project managers, engineering teams, and customer subject matter experts to shape business objectives based on their analysis.
The analyst possesses innate problem-solving skills with a drive to align business objectives with data analysis findings. The data analyst untangles ambiguous problems to find insights and tell a story for improvement. This role uses both established and creative techniques when analyzing data, and in preparing presentation materials. The role compiles analysis findings and presents recommendations at many different levels of detail and to various audiences in a professional and engaging manner. The data analyst utilizes multiple data sources, such as chat transcripts, website analytics, and scope documents to come up with strategies to meet and exceed our client's business objectives. Analysis is performed using the Verint suite of analysis tools as well as other application suites, such as Microsoft Office, with a focus on Excel.
Principal Duties and Essential Responsibilities:
• Conduct quality analysis of IVA implementations, build data models and libraries, interpret insights, and help drive business decisions with customers.
• Research and understand the client's domain and critical business needs to define and improve performance of the IVA within the scope of the project.
• Analyze user behaviors and needs in order to recommend improvements to user experience.
• Present actionable recommendations for the design and/or improvement of the IVA and the overall user experience.
• Obtain client approval of recommendations to continue development and improvement of the IVA.
• Serve as a consultant to client employees working in a subject matter expert and/or analyst capacity.
• Lead analysis review sessions with internal project team(s) prior to client sessions.
• Serve as a point of contact for project team during development.
• Provide feedback and guidance to the product development team to improve the analyst tool suite relating to data analysis.
Minimum Requirements:
• Bachelor's degree in analytics, linguistics or a related field or equivalent work experience
• Minimum of 3-5 years' experience in analysis
• Strong written and verbal communication skills
• Ability to work on a team, with great interpersonal relations
• Ability to manage tasks according to set priorities, multi-task, and meet deadlines
• Ability to communicate status of work to manager and project managers for proper planning
• Ability to present recommendations in a compelling and professional manner to clients
• Proficiency in Windows OS and Microsoft Office with a focus on Excel
• Successful completion of a background screening process including, but not limited to, employment verifications, criminal search, OFAC, SS Verification, as well as credit and drug screening, where applicable and in accordance with federal and local regulations
Preferred Requirements:
• Fluent in a second language
• Experience with Agile/Scrum development methodologies
• Experience working at an enterprise and/or healthcare software company
• Up to date with the latest UI and UX trends, techniques, and technologies
• Familiar with current multi-platform technology such as desktop, mobile, and voice-controlled devices
• Experience with generating mind-maps, conversational flows, or similar visual designs
As an equal opportunity employer, Verint Systems Inc. prides itself in providing employees with a work environment in which all individuals are treated with respect and dignity. This means we are committed to providing equal opportunity to all qualified employees and applicants for employment without regard to one's race, color, religion, national origin, age, gender, disability, alienage or citizenship status, marital status, creed, genetic predisposition or carrier status, sexual orientation, Veteran status or any other classification protected by applicable federal, state or local laws. This policy applies to all terms and conditions of employment including but not limited to hiring, placement, promotion, compensation, training, leave of absence or termination.