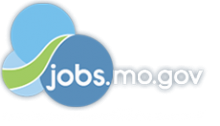 Job Information
Verint Systems, Inc.

Contractor- Recruiter

in

Jefferson City

,

Missouri
Contractor- Recruiter
Location US-Remote (United States)
Job ID 15614
Overview of Job Function:
This role will be responsible for providing direct recruitment support to selected business units within the company. Additionally this person will function as a member of the HR team collaborating on company-recruitment projects and initiatives.
Essential Duties and Responsibilities:
•Source, recruit, pre-screen, assess and present top-quality candidates for assigned hiring managers within an appropriate and consistent timeline.
•Partner with hiring managers to proactively build effective sourcing, assessment, and closing strategies. Effectively communicate recruitment strategy and process to hiring managers.
Ensure positive candidate and hiring manager experiences throughout the recruiting process, effectively communicating and assist in managing candidate and hiring manager expectations throughout the process.
•Assist in managing candidate expectations with regard to pay, benefits, culture, career growth, etc.
•Develop strong partnerships with hiring managers and proactively keep teams properly informed throughout the entire talent acquisition process.
•Develop strong understanding of the business and roles. Periodically refresh that knowledge in order to effectively research and recommend new sources for active and passive candidate recruiting. Build networks to identify qualified passive candidates and maintain a talent pipeline database.
•Screen resumes, pre-screen candidates and coordinate interviews while ensuring a positive and consistent candidate experience.
Minimum Requirements:
•5 years of recruiting experience within a software company or IT services, recruiting for diverse candidates for a Federal Contractor
•Excellent knowledge and compliance track record in following Federal/State and Local laws that govern recruitment and overall HR related functions.
•3 years experience working with ATS, managing and reporting on app flow as well as dispositioning candidates
•Excellent inter-personal and customer service skills
Superb interviewing skills, to include but not limited to competency based interviews, coaching managers on proper interviewing skills and compliance
•Strong attention to detail and ability to multi-task and meet deadline
•Ability to maintain and organize records and documentation
•Must be able to work on sensitive issues with discretion and a commitment to confidentiality
•Successful completion of Verint background screening process including, but not limited to, employment verifications, criminal search, OFAC, and SS verification;
As an equal opportunity employer, Verint Systems Inc. prides itself in providing employees with a work environment in which all individuals are treated with respect and dignity. This means we are committed to providing equal opportunity to all qualified employees and applicants for employment without regard to one's race, color, religion, national origin, age, gender, disability, alienage or citizenship status, marital status, creed, genetic predisposition or carrier status, sexual orientation, Veteran status or any other classification protected by applicable federal, state or local laws. This policy applies to all terms and conditions of employment including but not limited to hiring, placement, promotion, compensation, training, leave of absence or termination.