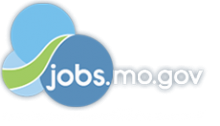 Job Information
BerryDunn

2021 Government Consulting Internship

in

Jefferson City

,

Missouri
BerryDunn is seeking a Government Consulting Intern to join our Medicaid Practice Area within our Government Consulting Group. The Government Consulting Group focuses on serving the organization, information technology, and management needs of local and state government agencies. We have worked with hundreds of government agencies throughout the United States. We understand the needs of public sector agencies, their fiscal constraints, and the commitment to serving constituents. Upon entering the profession you can expect to receive guidance from the supervisor(s), consultant or principal in charge of an engagement or project working with Government clients in the Medicaid arena. Work performed will be closely supervised through coaching and training. With guidance from staff members of the Government Consulting group, you will become familiar with the firm's systems, operations and relationships. The firm expects you to demonstrate flexibility, have a willingness to seek out advice, and exhibit an ambition for learning. This will be a remote internship based in Jefferson City, Missouri with a start date of June 1, 2021.
You will:
Develop an understanding of the general consulting process.

Follow appropriate diagnostic, data collection, fact finding, and data analysis practices.

Develop skill in written and verbal communications.

Keep supervisors and others informed of status of assigned projects.

Extend yourself beyond the demands of current assignments and responsibilities and accepts new assignments.

Participate in staff/team meetings and training and work effectively as a team player on multiple client projects.

Provide ad hoc assessments and briefings in response to client requests.

Assist with project management tasks such as tracking and reporting project progress, maintaining project document repository, and reviewing deliverables for quality assurance.

Facilitate meetings and interviews with client stakeholders.

Develop concise summaries, reports, and presentations of complex data for client leadership.

Perform assigned administrative tasks effectively and efficiently.

Assist in performing consulting engagements of all sizes. This may involve such tasks as conducting research, assisting with detailed and technical aspects of the engagement, documenting the engagement and assisting with engagement reporting.
You have:
Working towards a BA/BS/MS Degree in Political Science, Public Health, Economics, Management Information Systems, Health Care Management or Business.

Strong computer skills

Demonstrated experience in relationship building

Excellent writing and communication skills

Motivation to be a team member

Willingness to travel (while travel may be a requirement of the role, due to COVID-19, non-essential travel has been temporarily suspended).

Relevant work experience in your field is a plus
Within your application, please provide the following:
Resume

Cover letter

Unofficial transcript

Writing sample
About BerryDunn:
BerryDunn is a CPA and Management Consulting firm with over 500 employees throughout the country that provide a full range of services including Management and IT Consulting, Health Analytics/Actuarial Consulting, Audit, Accounting, and Tax. With offices in Maine, New Hampshire, Massachusetts, Connecticut, West Virginia, and Arizona, BerryDunn has maintained steady growth over its 40+ year history, and the firm is regularly named to national "Top 100" lists, including recent recognition for being a "fastest-growing" firm. We partner with clients across the United States, and we attribute our growth to attracting, developing, and retaining outstanding employees who help our clients create, grow, and protect value.
We are committed to equal employment opportunity regardless of race, color, ancestry, religion, sex, national origin, sexual orientation, age, citizenship, marital status, disability, gender, gender identity or expression, or veteran status. We are proud to be an equal opportunity workplace.
Job ID: 2021-1761
External Company Name: Berry, Dunn, McNeil & Parker LLC
External Company URL: https://www.berrydunn.com/