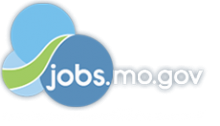 Job Information
Pegasystems, Inc.

1:1 Creative Strategist

in

Jefferson City

,

Missouri
1:1 Creative Strategist
Job Category: Professional Services
Location: US - Massachusetts - Remote | US - New Jersey - Remote | US - New York - Remote | US - Pennsylvania - Remote | US - Florida - Remote | US - Connecticut - Remote | US - Georgia - Remote | US - Maryland - Remote | US - North Carolina - Remote | US - Texas - Remote | US - Virginia - Remote | US - Illinois - Remote | US - DC - Remote | US - Michigan - Remote | US - New Hampshire - Remote | US - Ohio - Remote | US - Rhode Island - Remote | US - South Carolina - Remote | US - Delaware - Remote | US - Colorado - Remote | US - Maine - Remote | US - Minnesota - Remote | US - Tennessee - Remote | US - Wisconsin - Remote | US - Kentucky - Remote | US - Louisiana - Remote | US - Missouri - Remote | US - Iowa - Remote | US - Kansas - Remote | US - Mississippi - Remote | US - Oklahoma - Remote | US - West Virginia - Remote | US - Washington - Remote | US - California - Remote
Copying...
Meet Our Team:
As a member of the Client Innovation team, you'll collaborate with talented colleagues to develop presentations that tell a compelling story, challenge the status quo and establish a compelling executive buying vision. This role sits within the 1:1 team which focuses on Pega's real-time decisioning and digital marketing capabilities.
Picture Yourself at Pega:
As a 1:1 Creative Strategist, you'll leverage creative design and visual storytelling to translate account strategies into highly differentiated client visions that drive our most strategic deals forward. Partnering alongside members of the Client Innovation team, you'll serve as the mastermind behind the creative strategy contributing to a wide range of pre-sales deliverables.
What You'll Do at Pega:
Develop presentation materials to assist in sales cycles including Catalyst workshop readbacks, customer journey / art of the possible presentations, and account POVs

Map out content strategy for pre-sales activities when the Client Innovation team is involved. Define presentation objectives and decide which presentation approaches, formats, and tools to use

Develop demand generation content that helps Pega gain traction within a set of targeted greenfield accounts

Create compelling videos that connect business strategy, customer experience, and product demonstrations in unique and engaging ways

Provide design support on executive summaries targeted to CxO audiences

Facilitate visual ideation sessions and build consensus among disparate teams including Innovation, Sales, Product and GTM

Work closely with other members of the Client Innovation team to help presenters organize complex information in simpler ways to communicate their message to target audiences.

Templatize creative sales assets making content accessible for repeat use within Pega

Present at internal QBRs on creative strategy best practices and deal-wins where assets were used to win a sales opportunity
Who You Are:
You have a deep understanding of best practices for persuasive presentation structures and the ability to communicate complex concepts clearly and persuasively across diverse audiences

You have excellent knowledge of storyboarding and visual design principles

You have a portfolio that demonstrates a wide range of work representing multiple visual approaches, techniques, target audiences, and content types

You have the ability to meet ambitious deadlines and deliver high-quality work on schedule, including quickly turning around concepts, designs and final presentations
What You've Accomplished:
BA degree in graphic design, digital design, film or a related film

7 – 10+ years of experience as a creative director, creative strategist or graphic designer

Mastery of common presentation programs (PowerPoint, Keynote, Google Slides, etc.)

Highly proficient with Adobe Creative Suite and prototyping tools (Sketch, InVision, etc.)

In-depth knowledge of video editing and production

Previous experience working in a SaaS company, digital marketing department or digital agency
Pega Offers You:
The ability to make an outsized impact on the rapidly growing 1:1 team

A rapidly growing yet well-established business

The world's most innovative organizations as reference-able clients

Analyst acclaimed technology leadership in a massive emerging market
Job ID: 14126
As anand Affirmative Action employer, Pegasystems will not discriminate in its employment practices due to an applicant's race, color, religion, sex, sexual orientation, gender identity, national origin, age, genetic information, veteran or disability status, or any other category protected by law.
Accessibility – If you require accessibility assistance applying for open positions please contact.