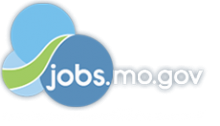 Job Information
Air National Guard Units

ADMINISTRATIVE ASSISTANT (TITLE 32)

in

Jefferson Barracks

,

Missouri
Summary
THIS IS A NATIONAL GUARD TITLE 32 EXCEPTED SERVICE POSITION. This National Guard position is for a GS-0303-07 ADMINISTRATIVE ASSISTANT (TITLE 32), Position Description Number D1526000 in FAC 10S100 and is part of the MO 157th Air Operations Group. APPOINTMENT FACTORS: This position is a Temporary vacancy NTE One Year in the Excepted Service. This is a bargaining position. SEE NOTES UNDER CONDITIONS OF EMPLOYMENT BELOW.
Responsibilities
Assists in managing the Internal Management Control Program (IMCP).
Gathers and organizes IMCP material, establishes a suspense system, drafts the annual wing plan, and provides accurate information regarding changes in the program and in the status of the IMCP submission by managers.
Assists the Commander, Vice Commander and Wing Inspector General with planning and coordination of the Command Inspection program.
Reviews after action reports submitted by units to help identify ongoing problem areas.
Monitors suspense dates for submission of Officer Performance Reports (OPR's).
Assists in the development of policy letters which may require researching applicable directives from higher authority, Obtains assistance from Workgroup Manager (WGM) to explain complex network concepts.
Installs or requests assistance to install and configure application software to run on stand-alone computers or networked systems.
Maintains and administers multiple support budgets for the Air Commander's Office.
Maintains all files and records.
Receives, inputs, monitors, and records all expenditures.
Receives, obligates and disperses funds for accounts.
Reconciles and audits accounts.
Prepares and submits required reports.
Reconciles the orders process with the workday accounting program to ensure validation of orders requirements to include workday management.
Makes all necessary arrangements for conferences, meetings, and travel.
Reviews incoming correspondence, publications, regulations, and directives, which may affect the supervisor, or programs within the supervisor's purview.
Prepares and reviews outgoing correspondence for proper format, policy, and procedural adherence.
Performs other duties as assigned.
Requirements
Conditions of Employment
Qualifications
MILITARY REQUIREMENTS: ENLISTED
Since the position is temporary in nature, the compatibility requirements will be waived for a period of time not to exceed one year. Selecting official must verify that selected individual is currently assigned to a military unit in the Missouri National Guard and that the selection does not create grade inversion. Maximum Military Grade: TSgt (E-6) Minimum Military Grade: SrA (E-4) Technicians will not be militarily senior to their full-time supervisor (grade inversion). GENERAL EXPERIENCE: Must possess administrative or clerical experience, education or training which demonstrates your ability to perform the duties of the position; and experience using computer and automation systems. GS-07 SPECIALIZED EXPERIENCE: Must possess 12 months of specialized experience performing administrative work; gathering information, compiling data and preparing reports; applying and using regulations and procedures; applying both oral and written communicative skills; knowledge of general office automation software, practices and procedures to design and develop detailed charts and graphs; and proficient in typing to accomplish word processing and office automation tasks.
Education
Additional Information
If you are a male applicant who was born after 12/31/1959 and are required to register under the Military Selective Service Act, the Defense Authorization Act of 1986 requires that you be registered or you are not eligible for appointment in this agency (https://www.sss.gov/RegVer/wfRegistration.aspx). If you are unable to apply online or need to fax a document you do not have in electronic form, view the following link for information regarding an Alternate Application.