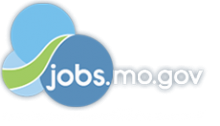 Job Information
The Boeing Company

F/A-18 Data Analytics/Model Based Sustainment - Experienced ISP&M Specialist

in

Hazelwood

,

Missouri
Come be a part of a diverse multi-disciplined team of product support integrators using the latest tools and methodologies. Develop your technical acumen as well as your leadership skills at a company with huge potential for long-term career growth. At Boeing we value your curiosity, your determination, and your imagination. #TheFutureIsBuiltHere
At Boeing, we are all innovators on a mission to connect, protect, explore and inspire. From the sea bed to outer space, you'll learn and grow, contributing to work that shapes the world. Find your future with us.
The Boeing Company is seeking an Experienced Integrated Support Planning and Management Specialist in Saint Louis, Missouri. This position will support on the F/A-18 program and new Product Support Model Based Engineering capabilities. The individual will report to the St. Louis F/A-18 Integrated Support Planning & Management (ISP&M) team within Boeing Global Services.
The F/A-18 ISPM team supports USN/USMC F/A-18 and EA-18G customers. The focus of this position will be to support Data Analytics in support of the F/A-18 Integrated Readiness Team (IRT) and new Model Based Engineering capabilities for Product Support.
Position Responsibilities:
Work with data science team and new programs to develop and implement new Model Based Engineering capabilities for Product Support

Support trade studies using Advanced Modeling and Simulation capabilities to explore support concepts and tradeoffs

Use Model Based Sustainment capabilities and data integration to analyze and deliver elements of support program activities to include support system analysis, spares, provisioning and technical data

Support Investment, Research and Development (IRAD) projects associated with F/A-18 program and other USN platforms

Work across functions such as Field Service, IPS elements, Supply Chain and Data Scientists to develop solutions to improve system readiness

Support requirements for new capabilities

Provides verification/validation (tests) for new data analytics capabilities prior to going to full production

Accesses USN/DOD systems to obtain data for analysis

Interface with the customer, suppliers, and Boeing subject matter experts

Researches, documents and provides technical information and supports the establishment of processes to develop and maintain support products, engineering data and integrated support infrastructure

Tracks established performance metrics and customer requirements

Develops and validates standard deliverables per contract requirements

Supports program meetings and activities

Coordinates between organizations and assists in the development and implementation of support products

Accountable to the F/A-18 ISPM Manager, BGS IPS Program Manager, BGS Model Based Sustainment Program Manager and Data Analytics Lead
Security Clearance:
This position requires the ability to obtain a US Security Clearance for which the US Government requires US Citizenship. An interim and/or final U.S. Secret Clearance Post-Start is required
Basic Qualifications (Required Skills/Experience):
This position requires the ability to obtain a US Security Clearance for which the US Government requires US Citizenship

3+ years' experience in Integrated Logistics Support (ILS) elements and their products
Preferred Qualifications (Desired Skills/Experience):
College Degree or equivalent work experience

3 or more years of Military logistics and/or aircraft maintenance experience (Preferably USN)

2 or more years of experience working with data interpretation and analysis using USG tools such as Deckplate and/or AMSRR

3 or more years of experience interpreting, analyzing, and developing data for support requirements

2 or more years of experience applying/interpreting Modelling & Simulation data, and/or supporting design trade studies for sustainment

Experience with using data base tools, data science tools or systems engineering tools such as Cameo and DOORS
Relocation:
This position offers relocation based on candidate eligibility
Travel:
Occasional travel (10%) may be required in support of the program and customer.
Drug Free Workplace:
Boeing is a Drug Free Workplace where post offer applicants and employees are subject to testing for marijuana, cocaine, opioids, amphetamines, PCP, and alcohol when criteria is met as outlined in our policies .
All information provided will be checked and may be verified.
Please apply ASAP for this role as recruitment may commence before the end date.
Boeing is an Equal Opportunity Employer. Employment decisions are made without regard to race, color, religion, national origin, gender, sexual orientation, gender identity, age, physical or mental disability, genetic factors, military/veteran status or other characteristics protected by law.