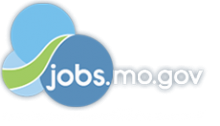 Job Information
Boehringer Ingelheim

Manager, QA Auditing

in

FULTON

,

Missouri
Boehringer Ingelheim is an equal opportunity global employer who takes pride in maintaining a diverse and inclusive culture. We embrace diversity of perspectives and strive for an inclusive environment which benefits our employees, patients and communities.
Description:
Provides support and compliance expertise in GCP and bioanalytical guidelines and GLP regulations for new BI product registrations. Implements procedures to ensure integrity of BI research output intended for regulatory submission. Monitors and contributes to facility processes supporting GLP, GCP and Bioanalytical studies. Provide leadership and management support to QA personnel on site in alignment with functional management expectations.
As an employee of Boehringer Ingelheim, you will actively contribute to the discovery, development and delivery of our products to our patients and customers. Our global presence provides opportunity for all employees to collaborate internationally, offering visibility and opportunity to directly contribute to the companies' success. We realize that our strength and competitive advantage lie with our people. We support our employees in a number of ways to foster a healthy working environment, meaningful work, diversity and inclusion, mobility, networking and work-life balance. Our competitive compensation and benefit programs reflect Boehringer Ingelheim's high regard for our employees.
Duties &Responsibilities:
Manage, assign andexecute facility inspections, critical phase audits, in-process GCP audits anddata and report audits to support BI Clinical Operations

Conduct and assignsaudits and critical phase inspections of BI and contract facilities to ensureadherence to BI quality requirements and regulatory directives.

Audit assignedprotocols, study data and reports for compliance with U.S. and E.U. regulations(FDA, EPA, VICH, OECD).

Ensure the studiesare conducted and the data are collected in compliance with the protocol,applicable guidelines, procedures, and other governing factors.

Audit R&Ddepartments for compliance to regulatory directives, divisional anddepartmental policies and procedures.

Review R&Dprocedures for compliance with regulatory directives and BIAH qualitystandards.

Work with ProjectTeams to meet timelines associated with auditing/reviewing raw data or reports.

Confer withInvestigators, Monitors and QC or clinical management regarding quality orregulatory practices or issues relative to clinical studies.

Host regulatoryinspections at local site (MRC) and veterinarian clinical west of theMississippi river.

Identifyopportunities for quality improvements, gain approval for and assist indeveloping systems for implementing quality improvements.

Provide timely andaccurate reporting of quality performance measures to customer departments

Provide and delegatetraining to MRC, QA, BI and CRO personnel in GLP or GCP principles.
Requirements:
Five (5) years'experience in conducting regulatory and quality audits in the pharmaceuticalindustry.

Practical knowledgeand/or experience in how animal clinical trials are conducted

The incumbentpossesses specific and detailed process knowledge regarding a particularR&D process (e.g. analytical, hematology, PV, pathology, clinicalmonitoring, sterile manufacturing, validation, etc.).

The incumbent isable to communicate effectively and autonomously with a wide variety ofexternal/internal customers.

The incumbent mustbe able to work autonomously and make quality decisions with minimalsupervision.

Knowledge of EPA,FDA and OECD GLP regulations and guidelines, VICH GL9 Good Clinical Practiceguideline and their practical application in R&D processesis required.

Strong oral andwritten communication skills and interpersonal skills are required.

Ability to work in aproject or team environment.

Fluency in MS Wordand Excel software is required.

Understandapplication of the GLP regulations, GCP guidelines and industries GoodDocumentation Practice to facility processes, study programs and submissions;bioanalytical guideline to bioanalytical analysis and method validations.

Analyticalbackground/experience to evaluate analytical sets and recommend correctiveactions in support of submissions.

Experience todevelop and train QA auditors as well as site and CRO personnel.

RegulatoryRequirements:

FDA 21 CFR Part 511,New Animal Drugs for Investigational Use (NAD)

FDA 21 CFR Part 514,New Animal Drug Applications (NADA)

ENV/MC/CHEM(98)17 -Organisation for Economic Co-operation and Development (GLP)

FDA 21 CFR Part 58 –Good Laboratory Practice (GLP)

EPA 21 CFR Part 160– Good Laboratory Practice (GLP)

FDA guidancedocuments:

FDA Guidance forIndustry – Bioanalytical Method Validation

CVM Guidance forIndustry No. 85 – Good Clinical Practices, VICH GL 9

CVM Guidance forIndustry No. 185 – Target Animal Safety for Veterinary Pharmaceutical Products,VICH GL 43

BIORESEARCHMONITORING GOOD LABORATORY PRACTICE Compliance Program 7348.808 (NonclinicalLaboratories)

FDA Program Policyand Procedures Manual 1243.8220 – BIMO Inspection Request Process (ClinicalInvestigators)
EligibilityRequirements:
Must be legallyauthorized to work in the United States without restriction.

Must be willing totake a drug test and post-offer physical (if required)

Must be 18 years ofage or older
Who We Are:
At Boehringer Ingelheim we create value through innovation with one clear goal: to improve the lives of patients. We develop breakthrough therapies and innovative healthcare solutions in areas of unmet medical need for both humans and animals. As a family owned company we focus on long term performance. We are powered by 50.000 employees globally who nurture a diverse, collaborative and inclusive culture. Learning and development for all employees is key because your growth is our growth.
Want to learn more? Visit boehringer-ingelheim.com and join us in our effort to make more health.
Boehringer Ingelheim, including Boehringer Ingelheim Pharmaceuticals, Inc., Boehringer Ingelheim USA, Boehringer Ingelheim Animal Health USA Inc., Boehringer Ingelheim Animal Health Puerto Rico LLC and Boehringer Ingelheim Fremont, Inc. is an equal opportunity and affirmative action employer committed to a culturally diverse workforce. All qualified applicants will receive consideration for employment without regard to race; color; creed; religion; national origin; age; ancestry; citizenship status, marital, domestic partnership or civil union status; gender, gender identity or expression; affectional or sexual orientation; pregnancy, childbirth or related medical condition; physical or psychiatric disability; veteran or military status; domestic violence victim status; genetic information (including the refusal to submit to genetic testing) or any other characteristic protected by applicable federal, state or local law.
Organization: US-Boehringer Ingelheim Animal Health
Title: Manager, QA Auditing
Location: Americas-US-MO-Fulton
Requisition ID: 213295