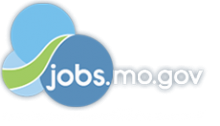 Job Information
Bank of America

Merrill Lynch Financial Advisor Business Development Program

in

Frontenac

,

Missouri
Job Description:
The Financial Advisor Trainee engages in:
•Developing a book of business in order to meet and exceed the required performance hurdles
•Effectively sourcing prospective clients, capitalizing on referrals, assessing customer needs, referring customers to the appropriate service provider, and executing highly customized solutions to meet the customer needs
•Recommending investment products and services that are suitable for prospects and clients based on their objectives, resources, time horizon, risk profile and preferences
•Balancing investment growth, referral activities, customer follow up, prospect building, administrative compliance and personal growth and development according to both a day-to-day and longer-term plan
•Planning and managing resources (time, people, budget) to run a productive practice
•Seeking the expertise of specialists, where appropriate, to identify planning and investment strategies for a client
•Establishing and maintaining relationship with the management team and informing management of any circumstances that require supervisory attention/review/approval as per compliance guidelines and policies
•Completing mandated training, assessments, performance goals and continuing education requirements
The Financial Advisor Trainee receives: •The strength and name recognition of Merrill Lynch and Bank of America.
•A base salary through the full three plus years in the PMD program. This roll will become a fully commissioned position after completion of the PMD program.
•World class training throughout their career with Merrill Lynch
•State of the art software programs to assist in your success
•Access to a full array of investment and banking products for your clients
•Coaches or mentors located within your office to work with you towards your success
Ideal candidates:
The PMD program is designed for individuals ready to make a career transition and follow their passion of becoming a Financial Advisor. Successful candidates have at least three years of full time sales experience in ever more challenging environments. The sales experience should include the successful use of outbound sales techniques to exceed sales goals. Financial acumen gained through work experience is ideal.
Essential Duties and Responsibilities:
•Performance Hurdles: A Financial Advisor Trainee must acquire clients through personalized marketing techniques to meet minimum performance hurdles.
•Registration and Licensing Requirement: A Financial Advisor Trainee is required to obtain necessary licensing and registrations (Series 7 and Series 66 and Insurance).
•Education Requirement: A Financial Advisor Trainee is required to complete the Certified Financial Planner (CFP) Investment Planning Course and the Financial Planning course.
•Development Assessment: A Financial Advisor Trainee must successfully complete ongoing Developmental Assessments throughout the training. In preparation for the assessment, the Financial Advisor Trainee studies a variety of topics and may participate in developmental activities in the areas including but not limited to: Merrill Lynch strategy, products & services, wealth management process, desk top technology, marketing consultative sales skills and investment financial planning knowledge.
•Performance Requirements: A Financial Advisor Trainee is expected to meet the performance and development requirements of the PMD Program and transition to a full Financial Advisor at the conclusion of the PMD Program.
Required skills
Proven ability to engage with and influence others

Exceptional interpersonal and relationship building skills

Effective communication skills (written and verbal) - Proven ability to quickly build trust and credibility

Proven ability to assess needs of clients and recommend appropriate solutions/interventions

Proven ability to work collaboratively on a team and with key partners

Proven ability to listen and probe for clarity and understanding

Goal and results oriented

Ability to source clients through prospecting and networking

Ability to work in an environment where the majority of your compensation is tied to your performance

Strong follow-through skills

Computer/technical literacy and proficiency in Microsoft Word, PowerPoint, Excel
Desired skills:
At minimum a Bachelor's Degree

Demonstrated track record of success

Proficiency in using Sales Force / Client Relationship Manager Tool

Strong understanding of the Financial Advisor role
Posting Date : 09/04/2019
Location :
Frontenac, MO, 1630 S LINDBERGH BLVD (MO9163),
Cape Girardeau, MO, SUMMIT ENTERPRISES LLC BLDG, 1371 N MOUNT AUBURN RD,
Conroe, TX, 3061 INTERSTATE 45 N (TX6123),
Sugar Land, TX, GRANITE TOWERS, 13135 DAIRY ASHFORD RD,
Lake Jackson, TX, 210 LAKE RD (TX6212),
Houston, TX, LYONDELL BASELL TOWER, 1221 MCKINNEY ST,
Houston, TX, 17225 EL CAMINO REAL (TX6225),
Marble Falls, TX, 101 N US HIGHWAY 281 (TX6281),
Galveston, TX, HUNTER BUILDING, 306 22ND ST,
Austin, TX, 2951 RANCH ROAD 620 S (TX6309),
Austin, TX, 3700 N CAPITAL OF TEXAS HWY (TX6370),
Georgetown, TX, 501 S AUSTIN AVE (TX6501),
College Station, TX, EMERALD PLAZA PARK, 1509 EMERALD PKWY,
Houston, TX, 580 WESTLAKE PARK BLVD (TX6580),
The Woodlands, TX, 9595 SIX PINES DR (TX6595),
Kingwood, TX, ONE KINGWOOD PLACE, 600 ROCKMEAD DR,
Houston, TX, RIVER OAKS, 3700 BUFFALO SPEEDWAY,
BEAUMONT, TX, 7675 FOLSOM DR (TX6867),
Houston, TX, 5775 N Sam Houston Pkwy W (TX6577),
Houston, TX, Williams Tower, 2800 Post Oak Blvd,
The Woodlands, TX, 178,
Travel : Yes, 5% of the time
Full / Part-time : Full time
Hours Per Week : 40
Shift : 1st shift
Assistance for Applicants with Disabilities
Bank of America is committed to ensuring that our online application process provides an equal employment opportunity to all job seekers, including individuals with disabilities. If you believe you need a reasonable accommodation in order to search for a job opening or to submit an application, please visit the Applicants with Disabilities page at http://careers.bankofamerica.com/us/applicants-with-disabilities .
Diversity & Inclusion
At Bank of America, our commitment to diversity and inclusion is helping us to create not only a great place to work, but also an environment where our employees, our customers and our communities around the world can reach their goals and connect with each other. All qualified applicants will receive consideration for employment without regard to race, color, religion, gender, gender identity or expression, sexual orientation, national origin, genetics, disability, age, or veteran status.
Frequently Asked Questions
Need to know how to apply online, view a list of your submitted job applications or reset your password? Visit our FAQ at http://careers.bankofamerica.com/us/faq section for answers to these questions and more.