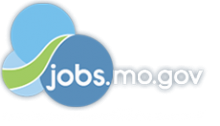 Job Information
Army Tank-Automotive and Armament Command (TACOM)

Support Operations Manager

in

Fort Leonard Wood

,

Missouri
Summary
About the Position: This position is located in the Tank-Automotive and Armament Command (TACOM) Field Support Operations, Fleet Management Expansion, Fort Leonard Wood, Missouri. Fort Leonard Wood is located in the beautiful South-Central Missouri Ozarks.
Responsibilities
Requirements
Conditions of Employment
null
Qualifications
Who May Apply: Only applicants who meet one of the employment authority categories below are eligible to apply for this job. You will be asked to identify which category or categories you meet, and to provide documents which prove you meet the category or categories you selected. See Proof of Eligibility for an extensive list of document requirements for all employment authorities. 30 Percent or More Disabled VeteransCurrent Department of Army Civilian EmployeesDomestic Defense Industrial Base/Major Range and Test Facilities Base Civilian Personnel WorkforceExecutive Order (E.O.) 12721Interagency Career Transition Assistance PlanLand Management Workforce Flexibility ActMilitary Spouses, under Executive Order (E.O.) 13473Office of Personnel Management (OPM) Interchange Agreement EligiblePeople with Disabilities, Schedule APriority Placement Program, DoD Military Spouse Preference (MSP) EligibleReinstatementVeterans Employment Opportunity Act (VEOA) of 1998 In order to qualify, you must meet the experience requirements described below. Experience refers to paid and unpaid experience, including volunteer work done through National Service programs (e.g., Peace Corps, AmeriCorps) and other organizations (e.g., professional; philanthropic; religious; spiritual; community; student; social). You will receive credit for all qualifying experience, including volunteer experience. Your resume must clearly describe your relevant experience; if qualifying based on education, your transcripts will be required as part of your application. Additional information about transcripts is in this document. Specialized Experience: One year of specialized experience which includes: establishing policy and operating guidelines to include planning, developing, and organizing maintenance missions and programs; developing and integrating long and short term planning for the execution of field-level maintenance programs; monitoring maintenance management and related operations (repairs of major end items, assemblies, subassemblies, components and accessory items); analyzing and evaluating contract maintenance requirements and local purchases; participating in review and improvement of work methods and organizational features; and planning and assigning work to subordinates.This definition of specialized experience is typical of work performed at the next lower grade/level position in the federal service (GS-12). You will be evaluated on the basis of your level of competency in the following areas: Ability to lead or superviseCommunicationsOrganizational AwarenessPlanning and Evaluating Time in Grade Requirement: Applicants who have held a General Schedule (GS) position within the last 52 weeks must have 52 weeks of Federal service at the next lower grade or equivalent (GS-12). All applicants must meet applicable time-in-grade and specialized experience requirements within thirty (30) days after the closing date of the announcements.
Education
null
Additional Information
null