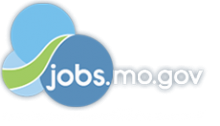 Job Information
Army Installation Management Command

Plans and Operations Specialist

in

Fort Leonard Wood

,

Missouri
Summary
About the Position: This position is located at DPTMS, Plans/Operations Division at Fort Leonard Wood. Fort Leonard Wood is located in the beautiful South-Central Missouri Ozarks. The Fort covers more than 61,000 acres and is located in Pulaski County, Missouri. Bordering the installation to the North are the towns of Waynesville/St. Robert and Interstate 44. St. Louis is a 2 hour drive to the East along I-44 and Springfield is a little more than an hour's drive to the West of Fort Leonard Wood.
Responsibilities
Plan, develop, revise, and assist in the proper execution of domestic emergency response, general war (CONUS), special operational and mobilization/deployment plans.
Review Domestic Emergency Response, general war plans and mobilization/deployment plans developed within the Directorate and input from other staff elements for validity and conformance with established policies .
Formulate, coordinate, and issue installation plans in coordination with the Emergency Operations Center, Plans, Operations, and Training Division, DPTMS.
Make continuous review of the Installation programs, changing situations and missions, and recommends revisions in plans to maintain currency.
Analyze contingency requirement and recommend establishment of plans and policies affecting domestic emergency response and defense readiness.
Develop the installation position as to the Army's capability to support various plans based on research and coordination with other staff agencies and detailed analysis of directives from higher headquarters.
Requirements
Conditions of Employment
Qualifications
Who May Apply: Only applicants who meet one of the employment authority categories below are eligible to apply for this job. You will be asked to identify which category or categories you meet, and to provide documents which prove you meet the category or categories you selected. See Proof of Eligibility for an extensive list of document requirements for all employment authorities. Current Department of Army Civilian EmployeesDomestic Defense Industrial Base/Major Range and Test Facilities Base Civilian Personnel WorkforceInteragency Career Transition Assistance PlanLand Management Workforce Flexibility ActMilitary Spouses, under Executive Order (E.O.) 13473Non-Appropriated Fund Instrumentality (NAFI)Priority Placement Program, DoD Military Spouse Preference (MSP) EligibleVeterans Employment Opportunity Act (VEOA) of 1998 In order to qualify, you must meet the education and/or experience requirements described below. Experience refers to paid and unpaid experience, including volunteer work done through National Service programs (e.g., Peace Corps, AmeriCorps) and other organizations (e.g., professional; philanthropic; religious; spiritual; community; student; social). You will receive credit for all qualifying experience, including volunteer experience. Your resume must clearly describe your relevant experience; if qualifying based on education, your transcripts will be required as part of your application. Additional information about transcripts is in this document. Specialized Experience: One year of specialized experience which includes planning, developing, and revising the proper execution of domestic emergency response, general war and special operational plans. This definition of specialized experience is typical of work performed at the second lower grade/level position in the federal service (GS-09). OR Education: Ph.D or equivalent doctoral degree or 3 full years of progressively higher level graduate education leading to such a degree or LL.M. in a field which demonstrates the knowledge, skills, and abilities necessary to do the work of the position. OR Combination of Education and Experience: A combination of education and experience may be used to qualify for this position as long as the computed percentage of the requirements is at least 100%. To compute the percentage of the requirements, divide your total months of experience by 12. Then divide the total number of completed graduate semester hours (or equivalent) beyond the second year (total graduate semester hours minus 36) by 18. Add the two percentages. You will be evaluated on the basis of your level of competency in the following areas:
Oral CommunicationTechnical CompetenceWriting Time in Grade Requirement: Applicants who have held a General Schedule (GS) position within the last 52 weeks must have 52 weeks of Federal service at the next lower grade or equivalent (GS-09). All applicants must meet applicable time-in-grade and specialized experience requirements within thirty (30) days after the closing date of the announcement.
Education
FOREIGN EDUCATION: If you are using education completed in foreign colleges or universities to meet the qualification requirements, you must show the education credentials have been evaluated by a private organization that specializes in interpretation of foreign education programs and such education has been deemed equivalent to that gained in an accredited U.S. education program; or full credit has been given for the courses at a U.S. accredited college or university. For further information, visit: http://www.ed.gov/about/offices/list/ous/international/usnei/us/edlite-visitus-forrecog.html.
Additional Information
Male applicants born after December 31, 1959, must complete a Pre-Employment Certification Statement for Selective Service Registration. You will be required to provide proof of U.S. Citizenship. Two year trial/probationary period may be required. Direct deposit of pay is required. Selection is subject to restrictions resulting from Department of Defense referral system for displaced employees. If you have retired from federal service and you are interested in employment as a reemployed annuitant, see the information in the Reemployed Annuitant information sheet. This is a Career Program (CP) 29 - Installation Management position. You may claim military spouse preference (MSP). If a MSP applicant is determined best qualified and selected, placement must be at the full performance level for priority consideration. Multiple positions may be filled from this announcement. Salary includes applicable locality pay or Local Market Supplement. If you are unable to apply online or need to fax a document you do not have in electronic form, view the following link for information regarding an Alternate Application. Payment of Permanent Change of Station (PCS) costs is not authorized, based on a determination that a PCS move is not in the Government interest. Fort Leonard Wood employees may have the following available to them: work out facilities, golf course, swimming pools, tennis courts, rental program (e.g. pop up campers, trailers), ample free parking, a youth center and childcare services. Fort Leonard Wood employees may also have access to the Fort Leonard Wood Lake of the Ozark Recreational Area (LORA). LORA is a great place to get away from all the worries of everyday life.