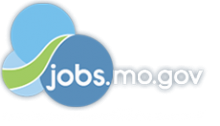 Job Information
Army Installation Management Command

Attorney-Adviser (Labor)

in

Fort Leonard Wood

,

Missouri
Summary
About the Position: This position is located at the Installation Legal office in Fort Leonard Wood Missouri. If you are currently serving in a permanent, competitive service appointment in the Federal service, and are selected for this position, the appointment will remove you from the competitive service while you occupy this position.
Responsibilities
Provides oral and written advice concerning civilian personnel law, employment discrimination law and all labor relations matters.
Reviews proposed activity regulations for legal sufficiency and impact on other regulations and on programs, procedures and methods of operations.
Practices preventive law by informing management of the impact of changes in civilian personnel and labor law and regulations.
Advises managers and supervisors on informal resolution of grievances and providing advice to line management and EEO Officer on resolving informal discrimination complaints.
Advises or participates on the management negotiating teams before and during union contract negotiations.
Represents Department of Army (DA) as a trial attorney before arbitrators, investigators and administrative judges.
Represents the Agency before administrative forums to include but not limited to the Merit Systems Protection Board (MSPB), the Equal Employment Opportunity Commission (EEOC), Federal Labor Relations Act (FLRA), and mediators.
Prepares and presents briefs on factual and legal issues, including motions, requests for admissions and discovery, subpoenas and other proceedings.
Provides advice and prepares legal opinions on questions of law pertaining to the operation of the military installation to include military personnel.
Requirements
Conditions of Employment
Qualifications
Who May Apply: US Citizens Applicants will be evaluated to determine if they meet the minimum qualification requirements and on the extent to which their application shows possession of the following knowledge, skills and abilities (KSAs) associated with the position. KSA's:
(1) Skill in identifying and researching highly technical and complex legal issues.
(2) Skill in providing legal, technical, and policy guidance.
(3) Ability to effectively, professionally, and ethically manage a heavy caseload of clients with complex legal needs.
(4) Ability to handle litigation related responsibilities. Qualification Requirements: The following minimum qualification requirements must be met before applicants are eligible for further consideration: Education Requirements: Position requires the possession of the first professional law degree (LL.B. or J.D.) AND active membership in the bar of the highest court of a State, U.S. commonwealth, U.S. territory, or the District of Columbia. Applicants for initial appointment into attorney positions within the Department of Army must be graduates of law schools accredited by the American Bar Association at the time of the applicant's graduation. As indicated below, a law school transcript must be submitted with your application materials. Bar Membership: Applicants must currently be an active member(as defined by the pertinent bar) of the bar of the highest court of a State, U.S. territory, the District of Columbia, or Commonwealth of Puerto Rico. As noted below, proof of such membership and good standing must be submitted with your application materials. Experience: In addition to the requirements above, applicants for the GS-13 or equivalent Attorney positions must also possess two years of professional legal experience , acquired after being admitted to the bar, commensurate with the duties and responsibilities of the position. Graduation from an ABA-Accredited Law School in the top 25% of the class or an advanced law degree such as an LLM may substitute for one year of the required professional legal experience. Time in Grade: The Qualifying Authorities (QA's) will make a determination as to the applicability of time in grade based on the requirements of the position. If you are currently employed as an attorney by the Federal government you must have completed one year at the next lower grade level within 30 days of the closing date of the announcement, or previously served at the same or higher grade level as the position being filled. NOTICE OF VETERAN'S PREFERENCE: There is no formal rating system for applying veteran's preference to attorney appointments in the excepted service; however, the Department of the Defense considers veterans' preference eligibility a positive factor for attorney hiring. Applicants eligible for veterans' preference must include that information in their cover letter or resume and attach supporting documentation (e.g., DD Form 214, "Certificate of Release or Discharge from Active Duty") to their submissions. Although the point-preference system is not used, applicants eligible to claim a 10-point preference must submit a Standard Form (SF) 15, "Application for 10-Point Veteran Preference", and supporting documentation required for the specific type of preference claimed. The SF 15 will identify the supporting documentation required along with the list of the types of 10-point preference. The SF 15 is available from the OPM at https://www.gsa.gov/portal/forms/type/sf/.
Education
Only degrees from an accredited college or university recognized by the Department of Education are acceptable to meet positive education requirements or to substitute education for experience. For additional information, please go to the Office of Personnel Management (OPM) and U.S. Department of Education websites at http://www.opm.gov/qualifications and http://www.ed.gov/admins/finaid/accred/index.html.
Additional Information
PLEASE NOTE THAT REQUIREMENTS FOR EDUCATION, TIME IN GRADE, AND EXPERIENCE MAY BE WAIVED BY THE APPLICABLE AUTHORITY AND THE REQUIREMENTS SHOULD NOT DETER ANY INDIVIDUAL FROM APPLYING FOR THE POSITION. Male applicants born after December 31, 1959, must complete a Pre-Employment Certification Statement for Selective Service Registration. You will be required to provide proof of U.S. Citizenship. One year trial/probationary period may be required. Direct Deposit of Pay is required. This position requires you to submit a Public Financial Disclosure Report (OGE 278) or a Confidential Financial Disclosure Report (OGE450) upon entry, and annually thereafter. If you have retired from federal service and you are interested in employment as a reemployed annuitant, see the information in the Reemployed Annuitant information sheet. This is a Career Program (CP) 56 - Legal position. Salary includes applicable locality pay or Local Market Supplement. If you are unable to apply online or need to fax a document you do not have in electronic form, view the following link for information regarding an Alternate Application.