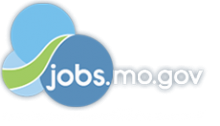 Job Information
Maritz

Dir, Client Services

in

Fenton

,

Missouri
EXCITED TO GROW YOUR CAREER? WE'RE GLAD YOU'RE HERE!​
The Director, Client Services will lead all aspects of the relationship with major assigned clients. Lead, organize and manage a support team to serve the client. Design and oversee the complete execution of client engagements according to the client requirements, budget and project design plan. Ensure client expectations are met or exceeded. Prepare costs and pricing for all projects and manage projects to deliver budgeted gross profit.
Scope
Strategic involvement in at least one major client project while overseeing the successful operation of projects that generate $10+ million in revenue or projects that are deemed key business relationships to Maritz either through a major revenue/gross profit metric or a value add to the company metric.
Primary Responsibilities
40% - Provide solutions to client's performance improvement challenges and enable the client to better take advantage of increased revenue opportunities.
Utilize resources to effectively and efficiently address client needs.

Assist client in utilization/deployment of performance opportunity within their organization.

Provides research and assessment analytical services to examine current performance versus desired performance by leveraging diagnostic tools.

Consults with clients and account teams to identify appropriate metrics, tied to clients' strategic objectives. Create sales and growth strategy for account.
30% - Develop a thorough understanding of all costs and assumptions made during the bidding of each project to arrive at pricing recommendations.
Monitor project costs and takes appropriate steps for cost overruns. Responsible for effective change management and purchase order alterations.

Provide ongoing forecast of revenue, costs, gross profit and contribution margin.
30% - Lead direct reports in the successful Launch and operation of all assigned projects, while maintaining hands-on involvement in the management of at least one large-scale client Loyalty and Marketing program.
Oversees and holds team accountable for the following.

Serves at the escalation point to resolve operational and resource issues that cannot be resolved among team members.

Participates in formal client account or major reviews as required to ensure accuracy of budgets and forecasts and accuracy of revenue recognition and costs.

Participates in internal account reviews, providing ideas for project improvement, targeting future proposal development needs and soliciting return on investment (ROI) data.
Qualifications
Bachelor's degree in Business, Marketing, Communications or Social Sciences or equivalent experience required. MBA preferred.

Eight to twelve years of experience in a direct client-facing or sales role with 1 or more years of direct people management experience.

Excellent oral, interpersonal, written and presentation skills.

Demonstrated account and project management expertise and the ability to perform in a dynamic, cross-functional, team-based environment.

Deep expertise in the automotive, finance, technology, or retail industries strongly preferred.

Ability to travel at least 25% of time.

Intermediate experience required with the MS Office Suite (Powerpoint, Word, Excel)
DISCLAIMER: This job description is designed to indicate the general nature and level of work performed by associates within this classification. It is not designed to confirm or be interpreted as a comprehensive summary of all duties, responsibilities and qualifications required of associates assigned to this job.
Maritz will only employ applicants who have authorization to work permanently in the U.S. This is not a position for which sponsorship will be provided. Those who need sponsorship for work authorization now or in the future are not eligible for hire. No calls or agencies please.
Maritz is an Equal Opportunity Employer. All qualified applicants will receive consideration for employment without regard to sex, race, color, religion, national origin, age, marital status, political affiliation, sexual orientation, gender identity, genetic information, disability or protected veteran status. We are committed to providing a workplace free of any discrimination or harassment. If you have a disability and are having difficulty accessing or using this website to apply for a position, you can request help by calling 1-636-827-1371 or by sending an email to janice.hite@maritz.com (idisability.administrator@maritz.com) .
At Maritz, we believe in putting people at the center of business. Our clients rely on us to help them strengthen their relationships with employees, customers and sales partners. It helps their businesses grow and thrive, and it's made us industry leaders. Join our award-winning culture and experience a fun, exciting and collaborative work environment that celebrates success and pushes you to be your best self.
Maritz and its family of companies boast a wide variety of careers. Check out our Careers page to learn more.
Interested in working for one of our companies?
Learn more about opportunities with Maritz Motivation Solutions (http://maritz.wd1.myworkdayjobs.com/MaritzMotivationSolutions) .
Learn more about opportunities with Maritz Global Events (http://maritz.wd1.myworkdayjobs.com/MaritzGlobalEvents) .
Learn more about opportunities with MaritzCX (http://maritz.wd1.myworkdayjobs.com/MaritzCX) .