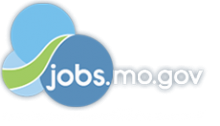 Job Information
Maritz

Associate Data Scientist

in

Fenton

,

Missouri
EXCITED TO GROW YOUR CAREER? WE'RE GLAD YOU'RE HERE!​
The Associate Data Scientist provides strategic data analysis for a large pharmaceutical client. This individual produces data science insight through the aggregation of disparate data sources; utilizing cutting-edge data analysis techniques and tools to deliver findings that will ultimately serve to guide program design and maximize the effectiveness of our impact on client business objectives. Provides ad hoc analysis for client projects, program evaluation, and new business opportunities. Open to growth of responsibilities commensurate with skillset and experience.
In collaboration with the Director, Decision Sciences, this individual supports multiple business functions across client team including data collection, aggregation, dashboard development and analysis of consumer loyalty behavior, healthcare provider engagement, and consumer marketing solutions.
The selected individual works with transactional datasets with millions of rows, requiring expertise in "big data" software, such as SQL, R, Google Cloud Platform, Python and PySpark. You will leverage client data to support the development of advanced algorithms and predictive models as well as build and evaluate algorithms using methodologies such as linear regression, logistic regression, clustering, and machine learning.
Reporting and Working Relationships
Reports to Director, Decision Sciences. Interacts with account team on focus account; mainly Operations but also with Technology team to extract appropriate data files for analysis. Additional interaction supported by client team may include business roles such as Sales, Solution Design, Solution Strategists, Finance, Technology, Marketing, etc. Works independently with some supervision.
No direct reports. No budgetary responsibility.
Primary Responsibilities
40% - DATA MODELING AND QUANTITATIVE ANALYSIS: With guidance from Director, Decision Sciences, leverage data software (R, Python, Databricks, PySpark) to build unsupervised learning models, segmentation analyses, and other data science techniques to support the design and performance of focus client programs.
40% - BEHAVIORAL ANALYSIS: Conducts performance-based analytics on assigned client, including: Deriving a clear vision of client and program objectives, client analysis needs, scope and timeframe based on collaboration with client and account team. Identifying appropriate data sources (internal, client, 3rd party) and gathering data in an efficient and timely manner, leveraging data mining skills and/or internal resources. Analyzing program data for strengths, weaknesses, and anomalies within the performing groups for the purposes of designing and optimizing program effectiveness and return on investment. Analyzing program performance in the context of client business objectives and program strategy. Work with Director, Decision Sciences to develop insights and strategic recommendations.
20% DASHBOARD DEVELOPMENT: Leverage data software (SQL, Excel, Access, PowerBI) to support Client Insights team in developing dashboards for key clients. Work with Analyst and client to understand client needs and requests. Work with IT team to build requirements, gather data from appropriate sources and build data models. Leverage PowerBI or other data visualization tools to create appropriate charts, tables and graphs as defined by business requirements. Adjust dashboards as necessitated by client or analytics need.
Qualifications
Bachelor's degree in quantitative field: Statistics, Economics, Engineering, or mathematics-heavy degree in other field such as Marketing or Business.

Minimum of 1-2 years' experience in serving clients in data analytics role in a business or marketing environment preferred. Experience in behavioral analytics, marketing analytics, forecasting, predictive modeling, and/or qualitative methods of customer, product, and market analytics a plus.

Advanced Microsoft Excel, SQL, and PowerPoint skills required.

Experience with R, Python, SAS or other statistical software a strong plus. Most be open to learning additional big data analysis tools and languages such as Databricks and PySpark.

Experience with data visualization tools such as Microsoft PowerBI or Tableau a strong plus.

Strong written and oral communication skills with ability to present strategic recommendations.

Excellent organizational and project management skills with the ability to handle multiple projects simultaneously.

Experience with behavioral science and/or behavioral economics a plus.
Maritz will only employ applicants who have authorization to work permanently in the U.S. This is not a position for which sponsorship will be provided. Those who need sponsorship for work authorization now or in the future are not eligible for hire. No calls or agencies please.
Maritz is an Equal Opportunity Employer. All qualified applicants will receive consideration for employment without regard to sex, race, color, religion, national origin, age, marital status, political affiliation, sexual orientation, gender identity, genetic information, disability or protected veteran status. We are committed to providing a workplace free of any discrimination or harassment. If you have a disability and are having difficulty accessing or using this website to apply for a position, you can request help by calling 1-636-827-1371 or by sending an email to janice.hite@maritz.com (idisability.administrator@maritz.com) .
At Maritz, we believe in putting people at the center of business. Our clients rely on us to help them strengthen their relationships with employees, customers and sales partners. It helps their businesses grow and thrive, and it's made us industry leaders. Join our award-winning culture and experience a fun, exciting and collaborative work environment that celebrates success and pushes you to be your best self.
Maritz and its family of companies boast a wide variety of careers. Check out our Careers page to learn more.
Interested in working for one of our companies?
Learn more about opportunities with Maritz Motivation Solutions (http://maritz.wd1.myworkdayjobs.com/MaritzMotivationSolutions) .
Learn more about opportunities with Maritz Global Events (http://maritz.wd1.myworkdayjobs.com/MaritzGlobalEvents) .
Learn more about opportunities with MaritzCX (http://maritz.wd1.myworkdayjobs.com/MaritzCX) .